While the concept of preserving meat might seem relatively straightforward, the history of this process is anything but.
As you're going to learn in this article, it spans thousands of years, many different cultures, and quite a few meat preservation methods.
I've gone blown away by the depth of cured meats, as much as this site is all about sharing my passion and teaching others how to do simple or complex meat curing. Cured meats represent a cornerstone of human development.
In Mesopotamia around 3000 BC, it was recorded that meat and fish were preserved in sesame oil, dried and salted in order to store them for when food was scarce. By 200 BC, salt curing was common in Greece and popular in the Roman Empire. Significant advancement was made by the nineteenth century to refine preserving cured meat.
Let's take a deeper look into the history of preserving meats.
We'll start with the importance of salt and cold smoking in meat curing (two vital aspects) and move on to some of the most important advances to occur throughout its rich (and tasty!) history.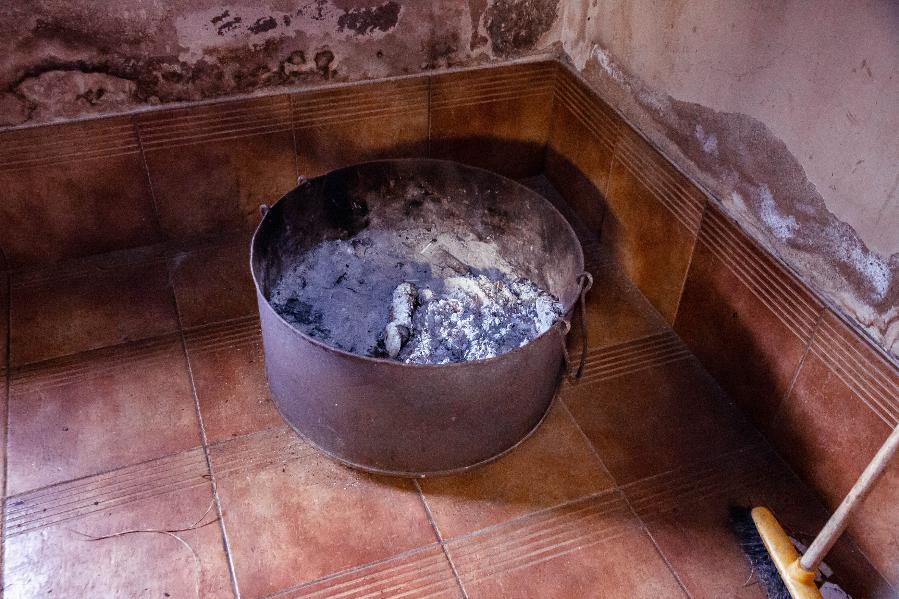 Importance of Salt in Meat Curing
One of the biggest concerns when it comes to food going bad is the bacteria.
If left alone, bacteria will grow quickly in meat, even when kept in a refrigerator.
What our ancestors found out was that salt is a key component in keeping that bacteria away. Bacteria need moisture in order to grow. Salt prevents that by pulling the moisture or inhibiting the meat to slow water activity.
Without moisture, it makes it difficult for unwanted bacteria to get into the meat. That doesn't make it last forever, but it can certainly last a long time.
Those ancestors of ours sure knew what they were doing!
Cold Smoking to Dry Meat & Preserve
Cold smoking is an old form of preserving meat without the use of heat, hence the name.
Typically, the meat will be cured before it's smoked, as smoking the meat is generally used for flavor, it also holds anti-bacterial and anti-fungal properties (and keeps the flies off).
However, smoking the meat does add another layer of protection against those pesky bacteria mentioned earlier.
Cold smoking is different, when you are cold smoking meat, you need to keep the temperature below 86°F (30°C) – things like fish actually start cooking around this temperature).
This can be difficult to do, if the temperature is too hot, you'll cook the meat instead of preserving it. There are certain ways and simple tools I talk about in my guide to cold smoking.
While it may be a tasty dinner, that isn't the goal. A suggestion would be to keep your heat source separated from the meat.
The purpose of cold smoking is the same as salt curing or drying out the meat. Do your cold smoking on a cool night with low humidity, and your meats will be well preserved.
I've written a complete guide on cold smoking, whether its cheese, cream, meat or anything you want to cold smoke here is the post.
Homer 850 BC & Preserving Meat
It was in 850 BC during the time of Homer that the curing process was really perfected. This is the first instance in which we can be sure nitrates were used during the curing process.
What they didn't know then was that the nitrates and nitrites they used were helping and contain in certain types of sale or saltpetre.
Although it's unknown as to when nitrites were first used, nitrates have been used since this time when Homer lived.
It wasn't until the 20th century that we really understood the importance of using nitrates or nitrites in the curing process.
They are used to preserve the color and flavor of the meat. It also helps certain unwanted bacteria.
Roman Empire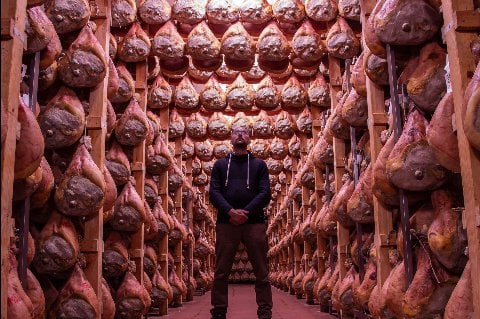 It was the Romans who first noticed that nitrates preserve the color of the meat, keeping it red longer. However, they didn't realize it was the nitrates that were contributing to this. As mentioned above, this isn't something that was known until the 20th century.
The Romans learned of salt curing from the Greeks.
Saltpeter, which is the nitrate used in salt curing, kept the meat pink turning the curing process. Saltpeter is the material that was used in the time of Homer, in 850 BC mentioned above.
Interestingly enough, nitrates actually turn into nitrites when used in the curing process. Common nitrate and nitrite ingredients are potassium or sodium nitrate.
In the Roman Empire, the butchers would preserve their meats in an interesting way.
They would sprinkle the boned meat with salt and leave it to dry. The salt would pull the moisture from the meat and inhibit the water activity. It was then dried to a certain point.
Once this was finished, the Romans would sprinkle more salt. They put the pieces of meat into containers and made sure the pieces didn't touch each other.
These containers were previously used for vinegar and oil. After the meat was in the container, they covered it with sweet wine and straw. At the end of the process, they placed the container in a cool place to store.
Once they wanted to eat the meat, they would boil it in milk first and then water. This method helped remove the salt from the meat.
They would also use an alternative method that didn't use salt at all. They soaked the meat in honey, placed in an air-tight container, and stored in a cool place for the winter.
Christians Made Salami
Salami is a type of cured meat made from pork. It's actually a fermented salt-cured sausage. It's difficult to pinpoint when salami first showed up in our history. However, its origins can be traced back to before ancient Rome.
There's some debate about whether or not Christians made salami or not.
The Bible had made dietary laws in place in the Old Testament. However, those laws were changed in the New Testament when Saint Peter had a vision from God stating all foods to be clean.
Salumi & Salami – Italian Cured Meat Classics
Salami and Salumi actually originated in Italy. As mentioned, it's difficult to know exactly when this happened. We just know where it happened.
There is quite a variety when it comes types of salumi (this link I wrote is about salami vs salumi!)
Salumi Includes::
Prosciutto
Pancetta
Spalla
Lardo
Lonza
Coppa
Guanciale
Braesola
All types of Salami
Classic French Charcuterie
The word charcuterie is French. It derives from the words chair, meaning "cooked," and cuit, meaning "flesh."
French charcuterie is
French charcuterie first began in the 15th century when shop owners needed a way to draw in customers.
Back then, they weren't allowed to sell uncooked pork, so they would hang the meats in the windows, bringing in customers and actually preserving the meats at the same time.
The items needed to make a classic French charcuterie are extensive, but below, you'll find a list of the meats you'll find on one of these boards:
For beginners of curing meat and charcuterie, I wrote some basics here.
Summary
The history of cured and preserved meats is long and dates back to 3,000 BC. Even when those living back then didn't know the benefits of salt or nitrates, they were able to develop a practice that is still used today. Hopefully, this has been an interesting look at the history of preserved and cured meats.
Here is a link to some indigenous meats preserved on novel ways!
Also, there is some interesting detective work, and some speculation about meat curing, salt, and mummifications as the correlating factor – check out this blog to dive into some theory around this!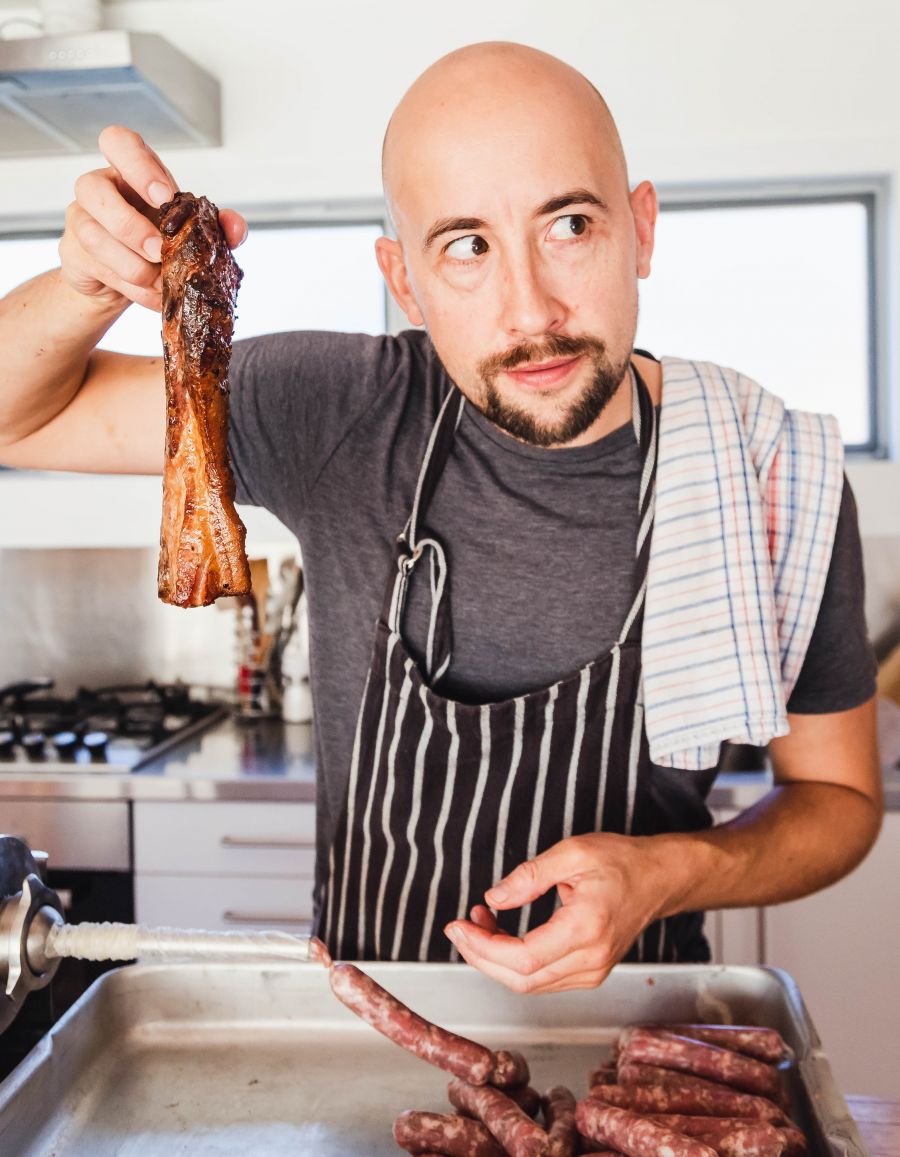 Thanks for dropping by, I've been passionate about meat curing for decades.
I Hunt, Fish, Forage, Buy, Butcher (Wannabe Norcini), Make, Savor (I'm not a Saviour), and love curing and smoking meat.
Learning and consuming in a circular fashion, I am always interested in what is happening around the curing and smoking world
Seeking the passionate behind the passion.