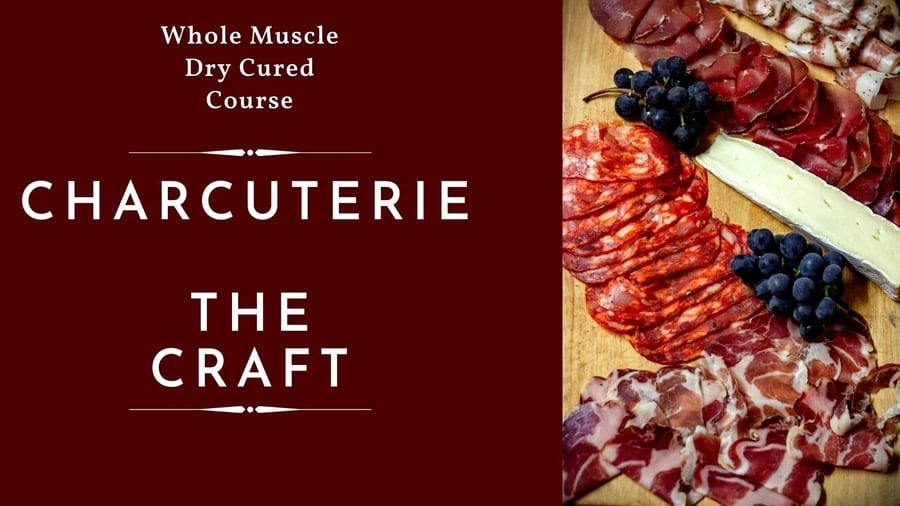 LIFETIME ACCESS TO CONTENT PREVIOUSLY ONLY AVAILABLE AT 'IN PERSON" COURSES
Detailed video guides covering content not easily available

INCLUDES THE EASIEST MEAT CURING TECHNIQUE – EQUILIBRIUM CURING
Step by step guide to equilibrium curing, including tips for best results

EACH SECTION IS CONTENT-RICH, YOU GET LIFETIME ACCESS
Take your time & enjoy understanding how to make your own dry cured charcuterie!

IN-DEPTH CHARCUTERIE, MORE THAN JUST 'THE RECIPE'
Comprehensive theory and the trickier parts are explained in detail, including how to deal with things going wrong

THE MASTER RECIPE FOR DRY CURING WHOLE MUSCLE MEATS
The basis for 1,000's of classic salumi, or for developing your own special charcuterie styles. The options are limitless.

FRACTION OF THE COST OF 'IN PERSON' COURSES – IF YOU CAN FIND ONE!
In-person 1-2 day meat curing courses cost $300++, and you can't go back and 'replay' them at your leisure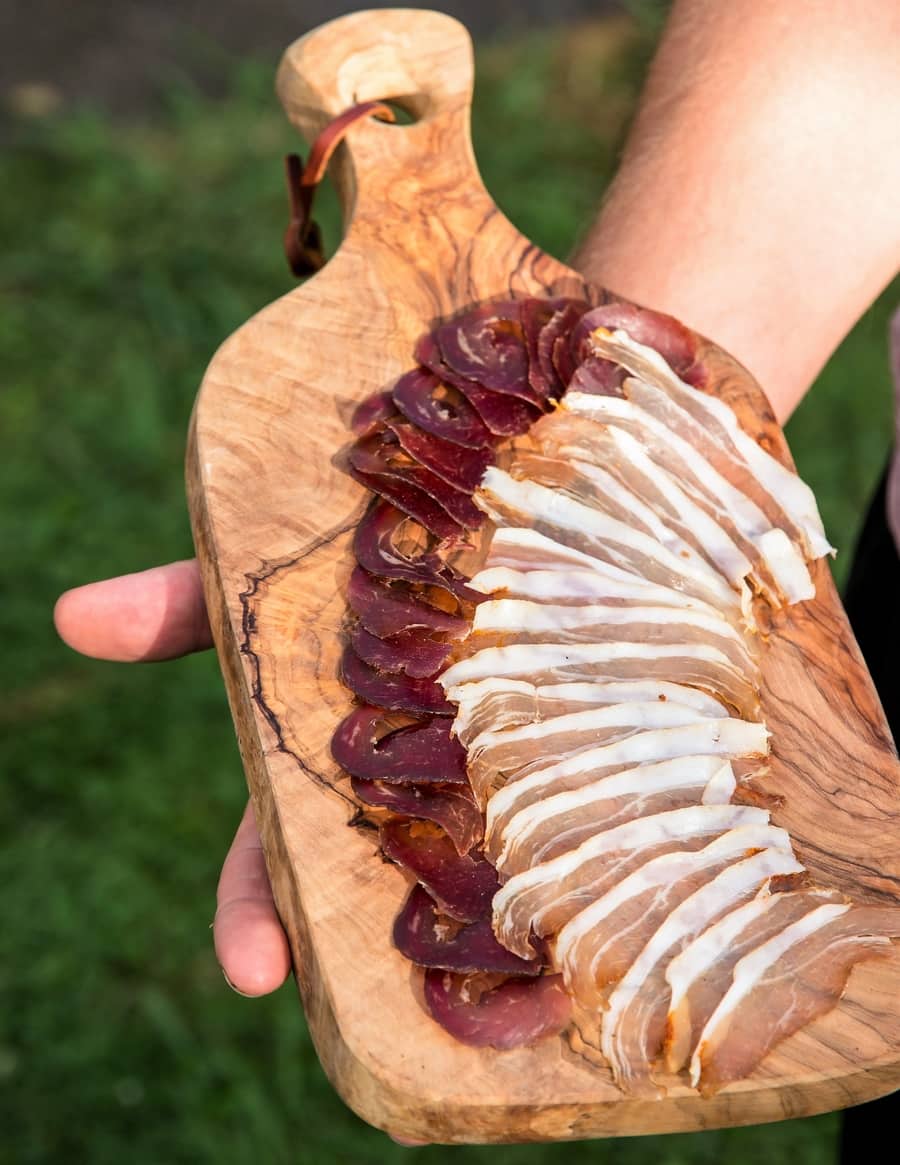 What's In This Course:
23 Videos, 40 Lessons – Over 70 minutes of Video
FREE "live chat" with me inside the course, so you get direct tutoring on hand.
Spreadsheet for 9 of my favorite recipes, which auto-calculates ingredient quantities (some epic recipes like Garlic/Juniper Bacon dry-cured bacon took 15 years to refine)
Master technique of dry curing meat, from which you can create 1,000's of variations
Cheat sheets for all 9 favorite recipes
A detailed guide on curing meat using a regular kitchen fridge
Spice Guide Sheet to develop your own charcuterie flavors!
"Money back guarantee – if you aren't happy, neither am I, 7 day money back."

Tom