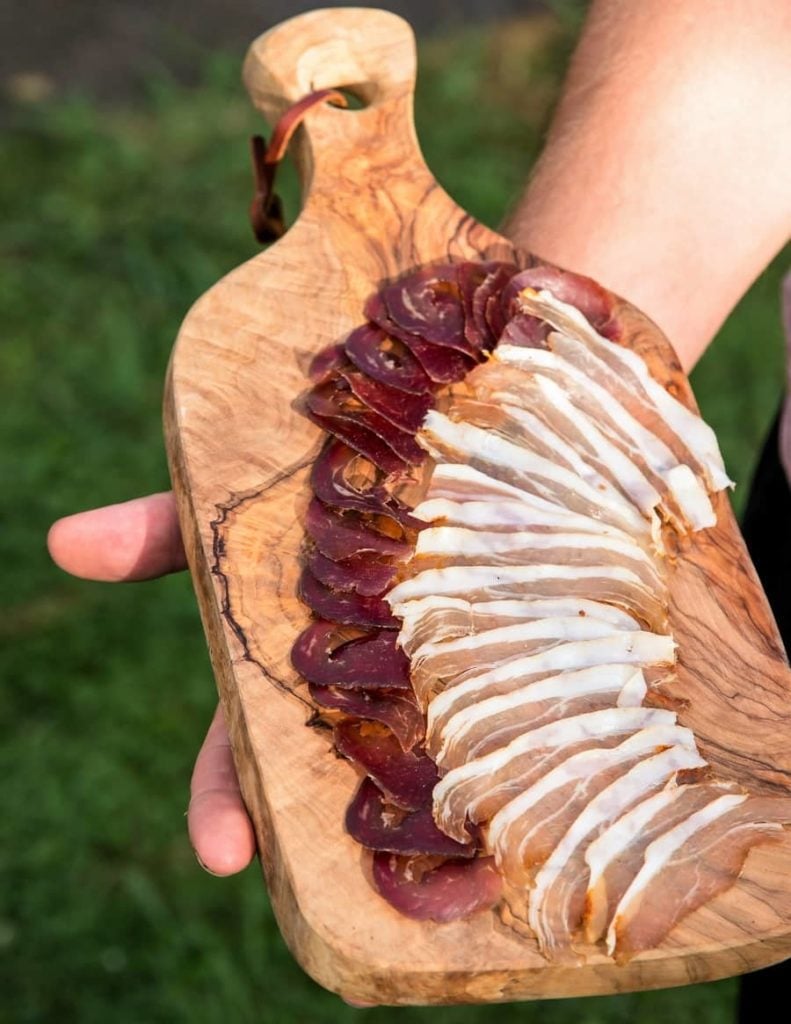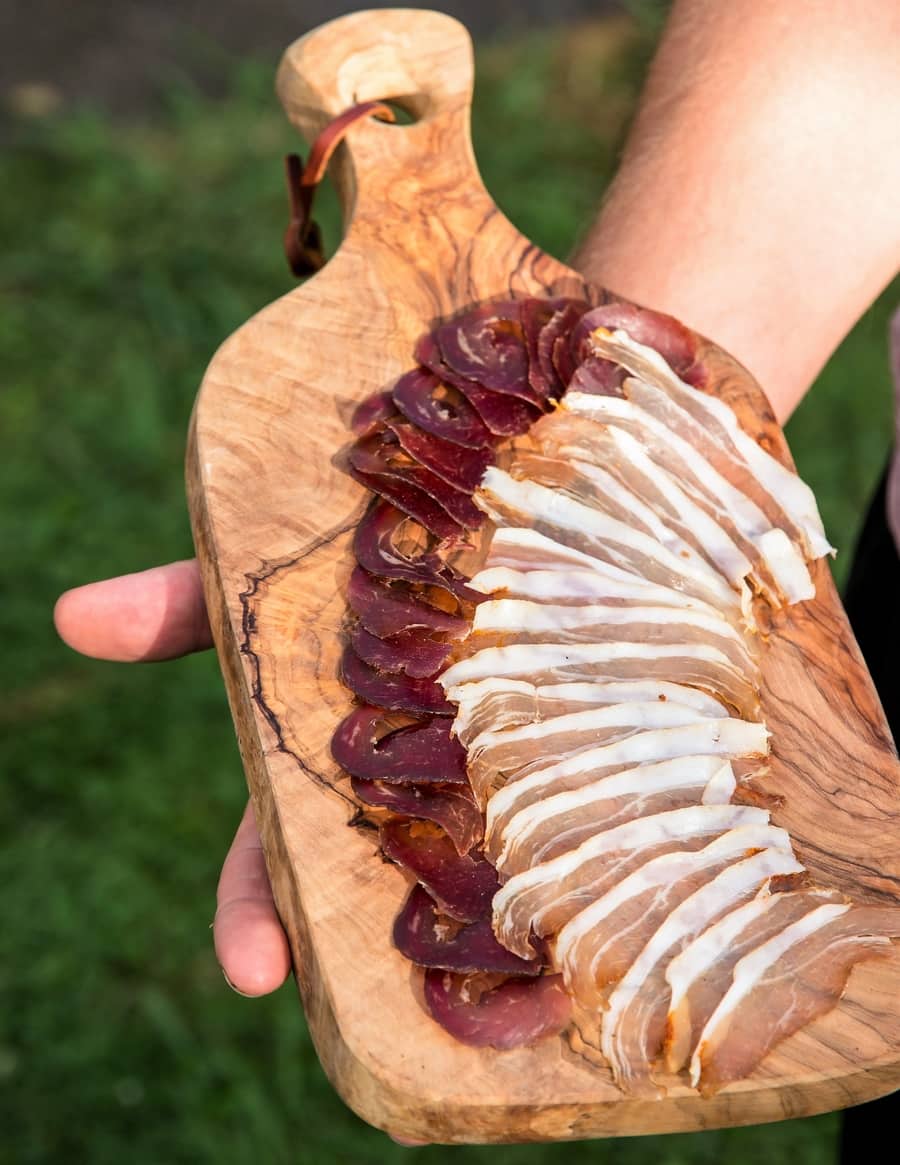 It's about hitting around 52°F / 11°C and around 70% humidity. If you can get roughly around this, you can smash out pancetta, dry-cured bacon bresaola or anything you can conjure up – like this stuff I am mighty proud of.
There are 2 options I have found putting together a curing chamber, easy plug and play or hardwired (if you are electrically minded).
Plug & Play Controllers (No wiring needed)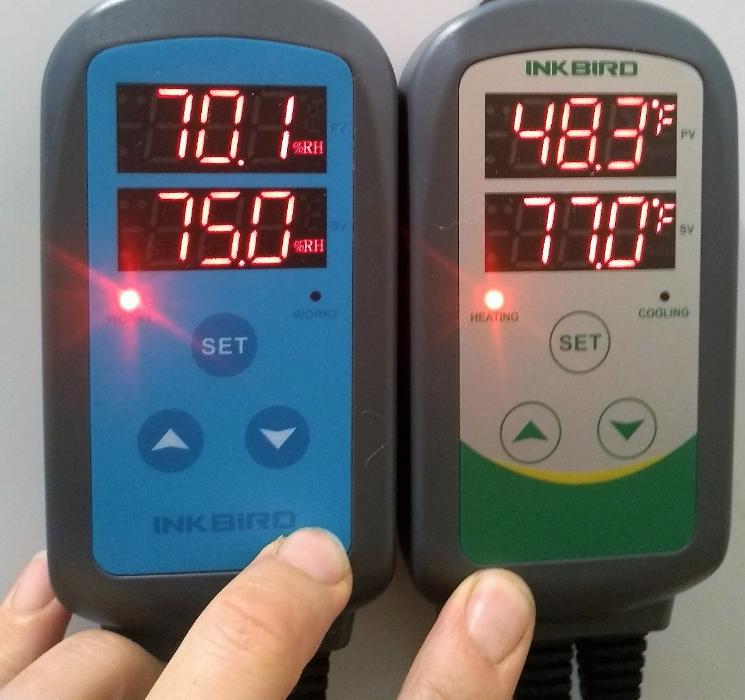 For these 'plug & play' controller they don't need any wiring for connecting to your fridge or heat source. You just plug in the power cord from either component, into the output points on the controller.
Both heating/cooling or drier/moister are automatically switched on and off, you just choose the setting.
Humidity

– Plug & Play

By far the best all-round controller on the market for meat curing (and controlling the climate for many other things, like growing delicious oyster mushrooms).

When I first used a Inkbird controller, being me – I just plugged it and started pushing buttons in a logical way. I had it controlling the fridge temperature in 1 min of setup. Then I delve into the instructions, I was impressed how easy and logic was – I'm a techie down to earth kind of guy.

It's not super advanced like auber instruments (which took a electrical engineer to help set up a hardwood controller system). Because at the end of the day, you are turning something on and off with a sensor.
The Inkbird IHC-200 Dual Output Humidity Controller is perfect for the job, just plugin and set.
It's accurate to about 3% humidity + or – and can be hooked up with a humidifier and dehumidifier if you want.
Really simple and effective, this is the product I have advised many people to buy, it does the trick perfectly – and has been around for years.
Check out the IHC-200 Inkbird on Amazon – you can see from the reviews, it's the business.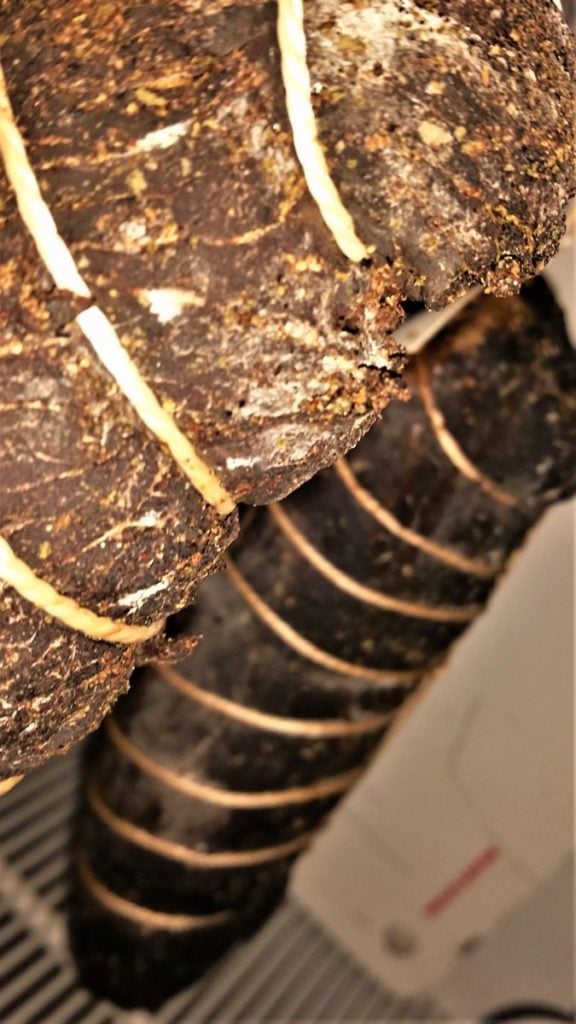 Temperature

– Plug & Play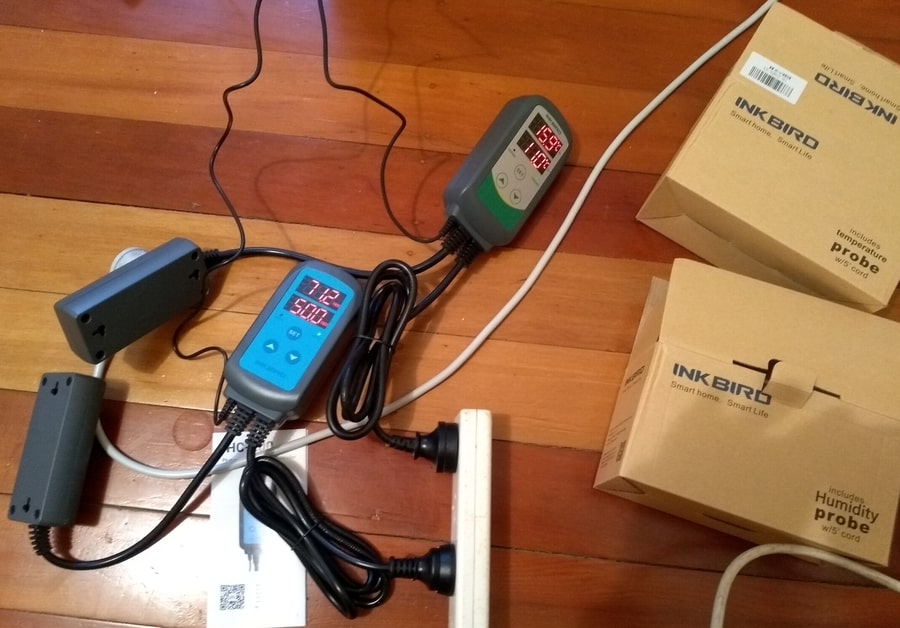 Now, I guess it depends also if you might be fermenting dry-cured salami or have another need to raise the temperature in the chamber.
If you aren't going to or don't plan on it, one temperature control output could be enough. I have always had salami's in mind, so 2 output controllers for temperature was the way to go, this Inkbird ITC-308 Temperature Controller does a cooling and heating input.
Another great Inkbird product that was designed for homebrewing, but now gets used all the time for meat curing as well, plug & play temp controller that really easy to use, find it here on Amazon.
If you want both temperature and humidity Inkbird sell both as a

package

, check it out here on Amazon.
If you can't get stock on Amazon, try eBay. There have been issues feedback to me by the community about this – all options separate or combo temp/humid controller on this page.
If you haven't check it out, I have a 20-page booklet I put together with designs and tips around building a DIY curing chamber, check it out on the course page.
Wifi Option – Plug & Play
Inkbird do Wifi now also, here is the Amazon link, here is the Ebay link.
If you're looking for something for remote access via phone, Auber Instruments are a leader in controllers – this device will mean around home or out and about you can see what is going on via iOS or Android app AuberSmart.
They have produced commercial level components that can be fitted to your curing chamber and allow remote access to see the temperature and humidity – of course, you invest a bit more for the privilege.
Here is a quick 2 min video showing the setup.
You have 2 outlets, so you can control say the cooling of a fridge, and the moisture raising with a humidifier. But if you want the full control of cooling with fridge (no. 1 plug), heating with say a ceramic bulb (no. 2 plug). Humidifier (no.3 plug) & dehumidifier (no.4 plug).
You will need 2 of these.
A lot of guys get away with just controlling the fridge and a humidifier, but it just depends on how it runs. You can always add on the dehumidifier later as well.
Here is the wifi Auber TH-220 @ around $150, the wifi is definitely cool – check it out on Amazon.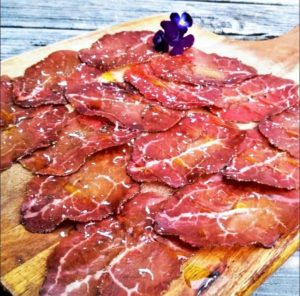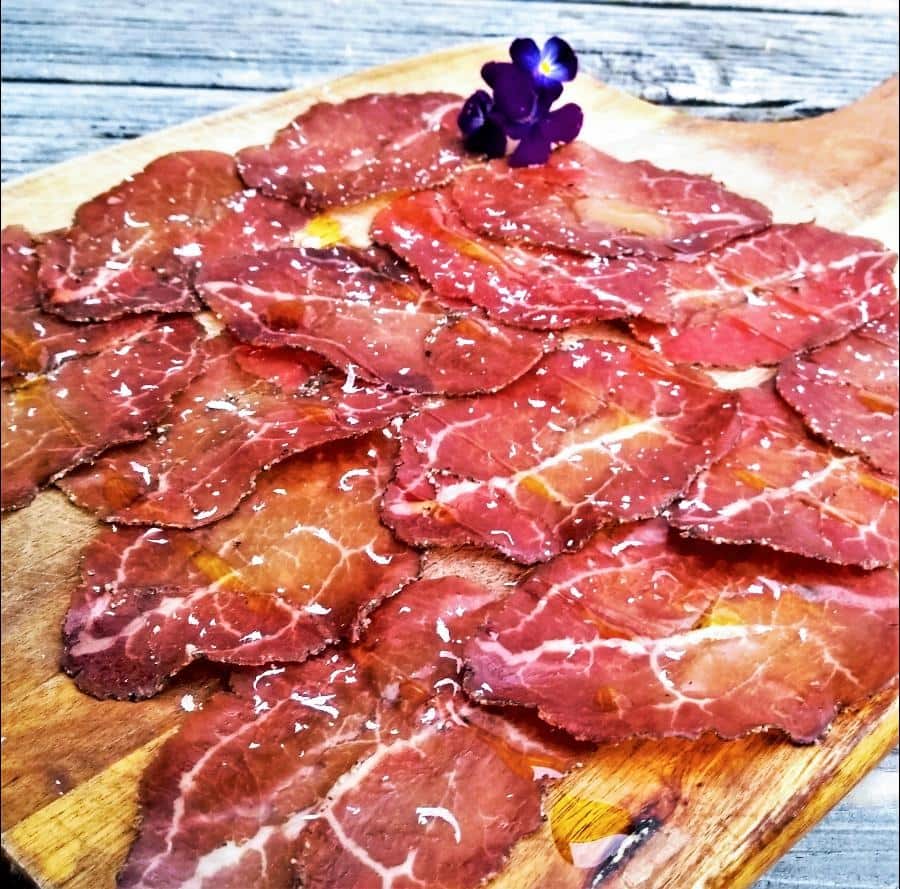 Hardwired Controller
**Please make sure you have the electrical knowledge or know someone one can do this for you**
Humidity – Hardwired
Its a universal component for many different applications, it is used for the incubation of pets & breeding purposes. This same design is actually for my temp control. But, I recommend this one since it is WAY easier to program and set the levels and variations you want.
Humidity controller – controller & sensor included. Remember you want the sensor around the middle of the chamber when installing.
It's pretty cheap too, check it out on Amazon here.
Temperature – Hardwired
A very reliable temp controller, as mentioned really easy to program. INKBIRD has rebranded it.
Used for a plethora of applications, it's a simple on and off switch with a sensor. I've seen these on commercial walk-in curing environments, which gives you an idea of the reliability. Great reviews, Check it out on Amazon here.
Sensor Setup
You can just put the wires through the door. I drilled a little hole for the temperature and humidity sensor around the middle of the chamber, it looks like this on the latest chamber.