Choosing a Humidifier
Ultrasonic is Important (fine, filtered cool mist)
Size of the tank – depends on the size of the chamber (dimensions it takes up will vary)
How easy to clean inside the tank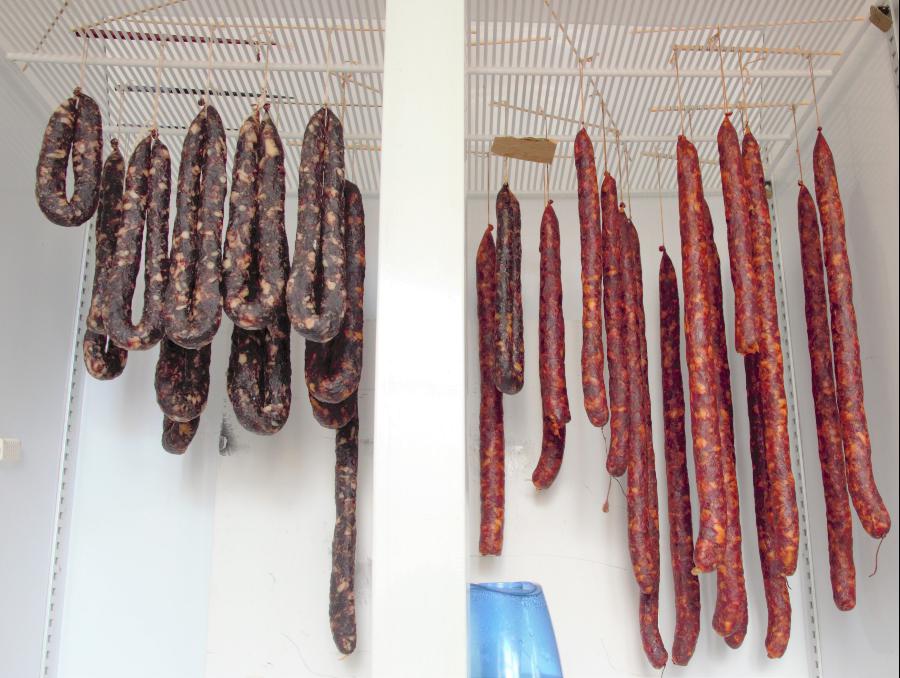 (Below are links to products, buying through a link doesn't cost you anything, but it supports my site)
Probably the most important part of the curing chamber, on top of the temperature/humidity controller, once you have these components, and if you get a "plug and play" controller like the inkbird or Auber instruments, it's really easy to start, and just takes a bit of time, learning how it reacts. Expect a bit of a learning curve!
I have had a few different humidifiers going into my curing chambers for 11 years, and you will pick up pretty quick it's not that complicated, the one below I suggest has been upgraded since I bought mine. I have got 2-4 years so far out of each one.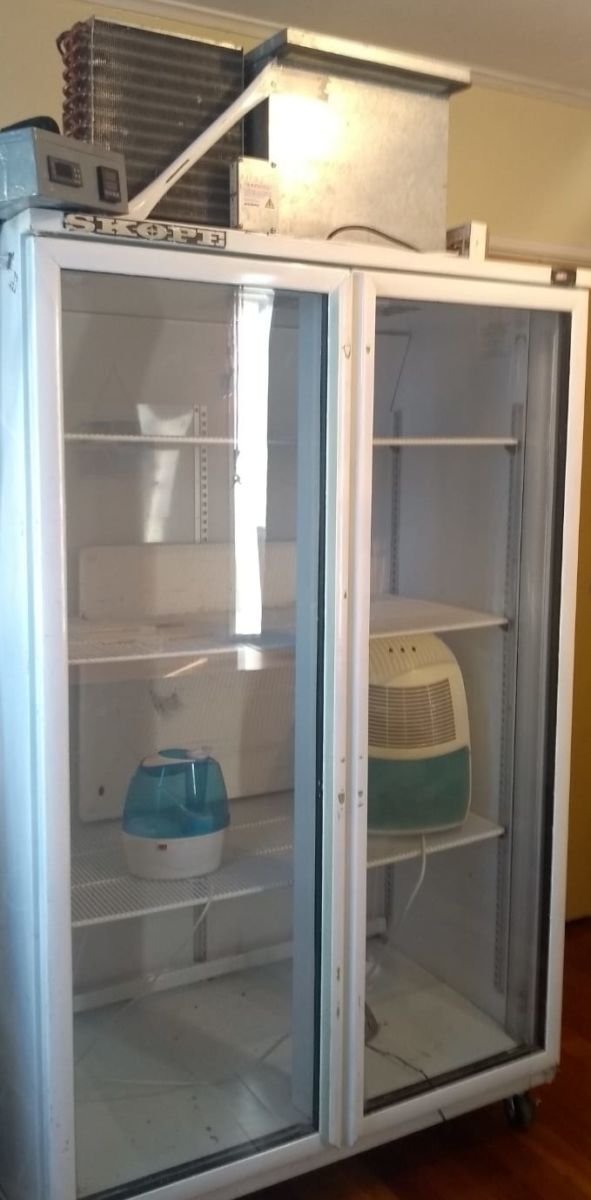 I try and remember to clean out the water tank if the chamber is going to be unoccupied with any meat or other foods for some time, which keeps things clean.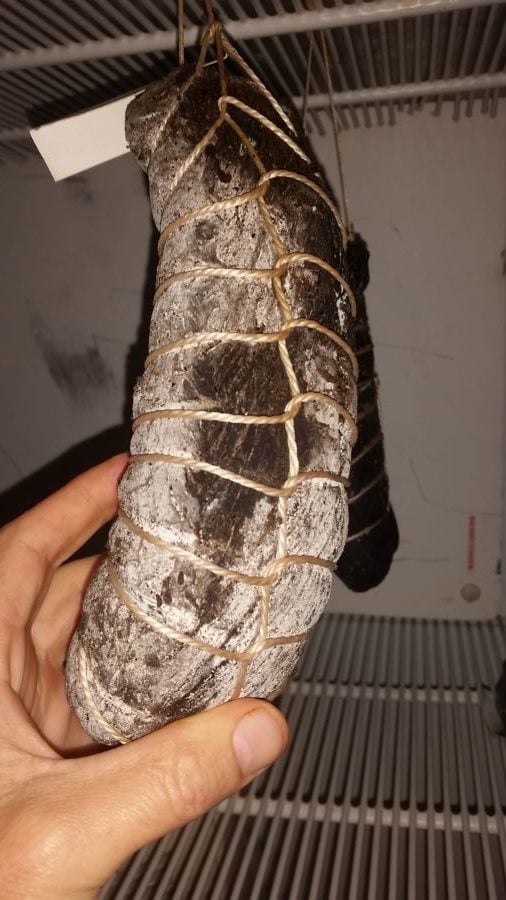 If you keep it on, conditions stay the same, since you have a healthy penicillin culture in the chamber, you will find – once a fresh batch goes in, it will pick up the good stuff.
Every 1 to 4 weeks, making sure the humidifier is clean helps, they do tend to start to get impurities, depending on what the tap water is like (filter may work better, but I have never bothered).
My first curing chamber was big, so having the humidifier inside the chamber works great. But for some of my meat curing friends, the best option has been to have the humidifier operating outside the fridge, using a short exhaust pipe into the chamber (duct-taped to the top, or any other method you choose).
Ultrasonic humidifiers are important and produce a filtered fine moist mist.
Don't bother getting a warm mist or cool air design, it won't work very well.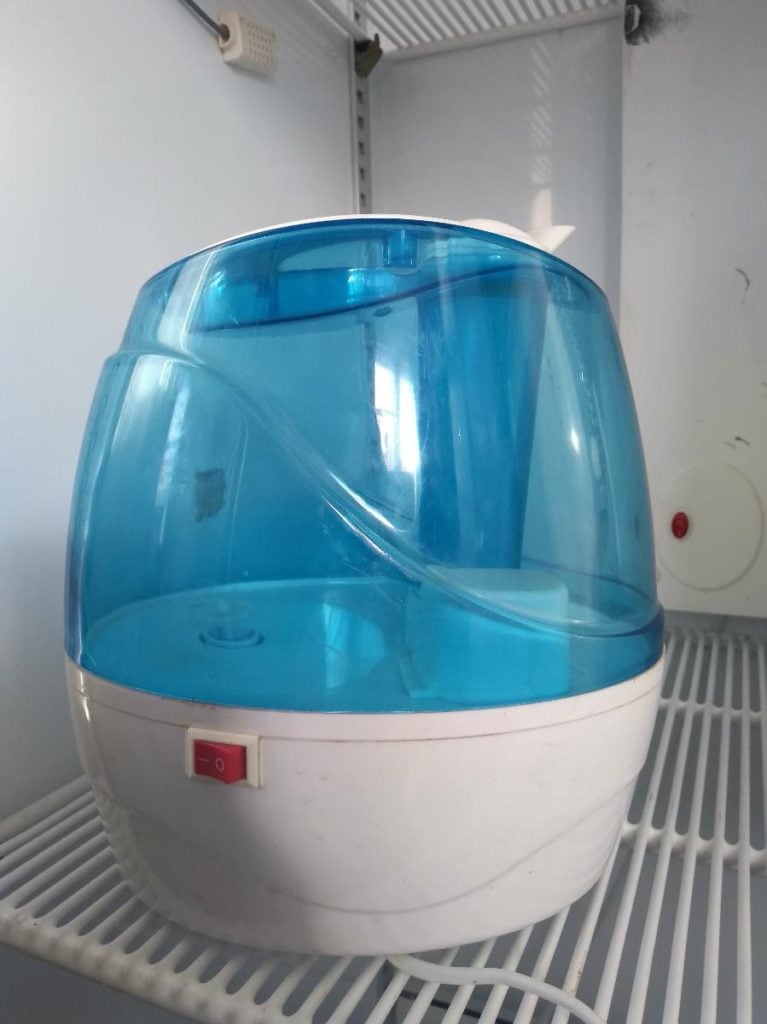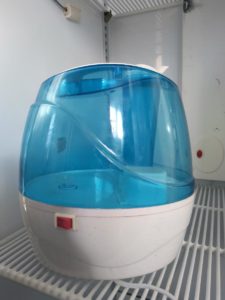 Size: 8.8 x 7.5 x 10.2 inches
Weight: 2.5 pounds / 1.1kg
Tank Capacity: 0.6 gallons / 2.2 Litres
Warranty: 1 Year
Here is a link to this popular Ultrasonic Humidifier, it isn't that expensive ($30 ish), comes with a large filling cap, cleaning and refilling are easy.
Refilling time will depend on how it is cycling on and off and the size of the fridge.
It's about 0.6 Gallon or 2.2L – so it's a trade-off for size vs tank capacity.
Prior to this humidifier, I had a crane style one, but the above was definitely better and has lasted much longer.
Just remember when you get one, to keep an eye on the spout at the top and also under the tank so you don't get any build up. Apart from that, you are good to go.
A ton of great reviews on Amazon, check it out here.
It's also similar to the Homasy Humidifier (these don't have a standby so they turn on when they get the power from the controller – IMPORTANT)
Then another is similar one is the "Othway Humidifier" -pretty certain some of these are coming from the same company and then badged differently.
You'll see the designs are super samey.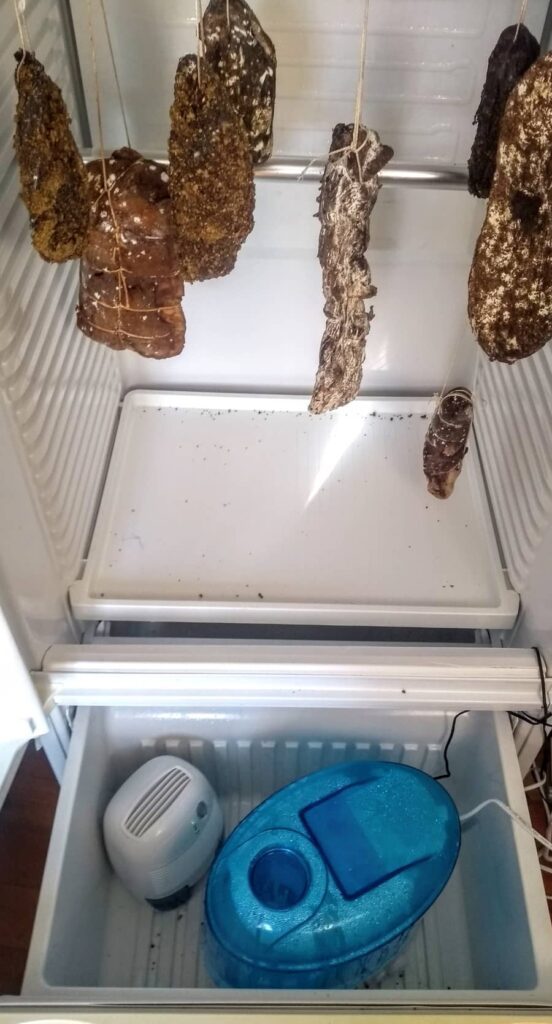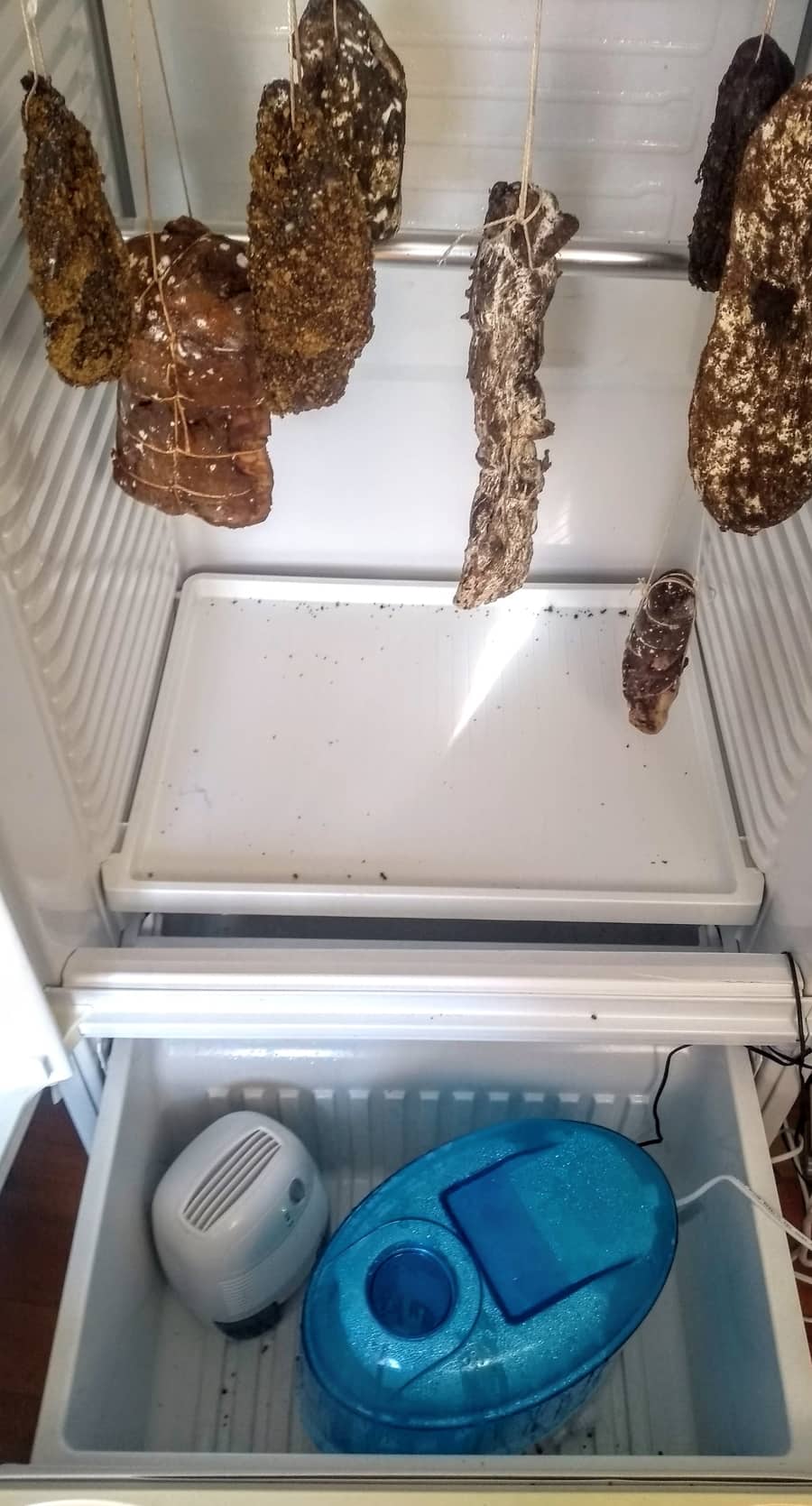 Size: 8.40 x 12.60 x 13.75 inches
Weight: 5 pounds – heavy!
Tank Capacity: 2 gallon / 4 L
Warranty: 1 Year
Huge capacity, need a decent amount of space for this.
It has a 'hard switch' to, so when the power goes on from the controller – it will start humidifying – which is key to these setups working properly.
Variable dial so you can tweak the moisture, large but cost effective.
Check it out on Amazon here.