Below is a list of ideas for what you can potentially do with charcuterie leftover meat. After that, I will highlight some of the most common leftover charcuterie meats and what recipes and ideas you can do with them.
Since I've been making charcuterie and whole-muscle meats for decades, I've definitely used the ideas to enhance the flavor of many meals.
Vacuum packing or freezing are always options as mentioned below. Although ideally it should be with whole pieces and not slices.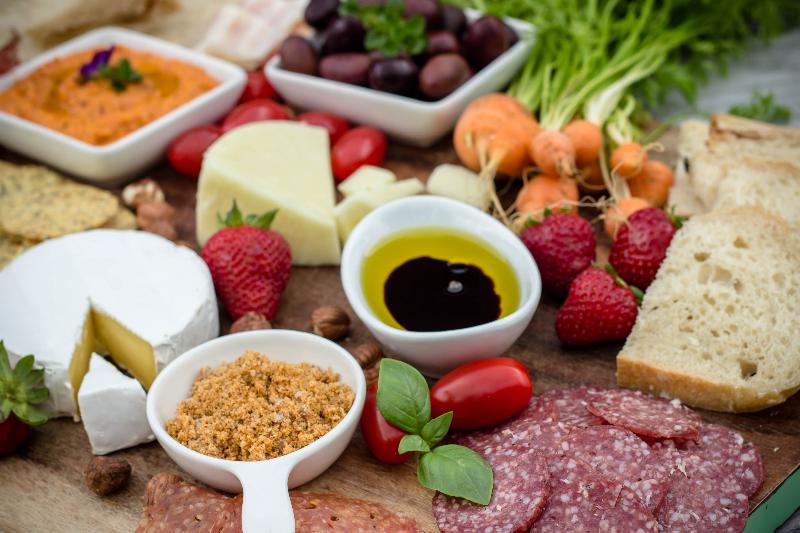 What to do With Charcuterie Meat Leftovers
Whether you have prosciutto, Jamon, bresaola, pancetta, lonza, lomo, coppa, chorizo, spalla, or any type of dry cured salami.
All of these options are available to you for the leftovers.
Ideas for Leftover Charcuterie Meat
Sandwiches
Pizza Toppings
Toasted Panini
Pasta Salad Addition
Add to a Pasta Sauce
Lasagne
Add into Bean Stew
Frittata
Add into Soup
Quiche
Omelette
Pita Bread Topping
Macaroni and Cheese Addition
Hors d'oeuvres or Crostini toppings
Caponata (Eggplant/Tomato)
Green Salad Addition
Freeze the Dry Cured Meats
All the below are dry-cured meats, they have been salt cured and 30% moisture reduced during the drying phase. They are considered preserved – if in whole muscle chunks if not – they will dry out with exposure to air.
These are the ones I make and I savor. My website is all about my passion for making, eating and exploring charcuterie and cured meats.
What to Do with Leftover Prosciutto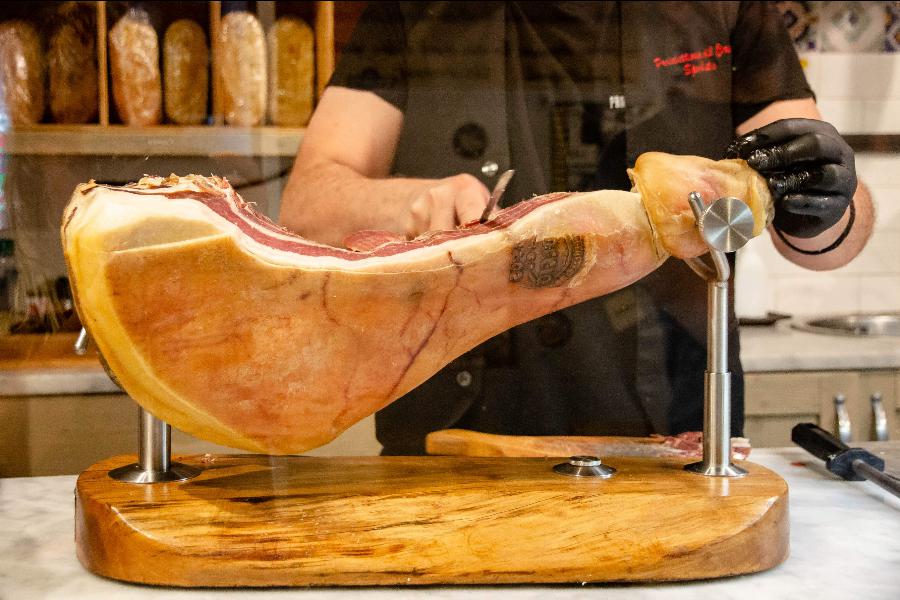 Prosciutto is made from a pork leg with salt and the addition of mastery crafting and at least 12 months of drying/aging.
Italians often serve prosciutto very simply with melon, figs, pears or peaches – plated together with punchy cheese and drizzled with extra virgin olive oil (creamy not too robust ideally).
Wrapping it around vegetables or not-too-sweet fruits works really well because of its salty fat. Rock melon, for example, is a great option for left-over-Prosciutto slices.
Recipes & Links for Leftover Prosciutto
What to Do with Leftover Pancetta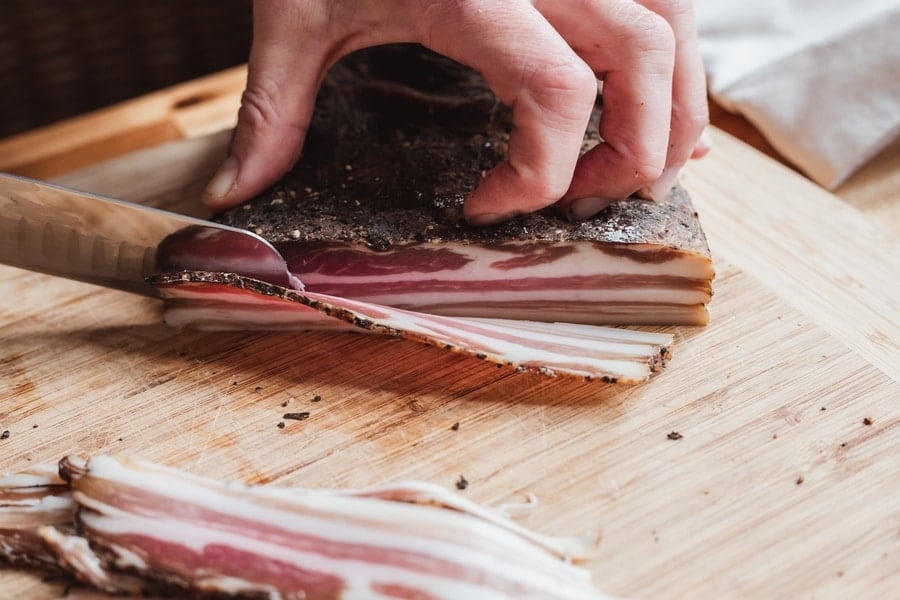 The classic spaghetti carbonara is with dry-cured pancetta (pork belly) or guanciale (jowl). If you haven't made the classic dish – you should.
Pancetta is a dry-cured pork belly with spices, it's not smoked and similar to bacon but more refined.
Recipes & Links for Leftover Pancetta
What to Do with Leftover Salami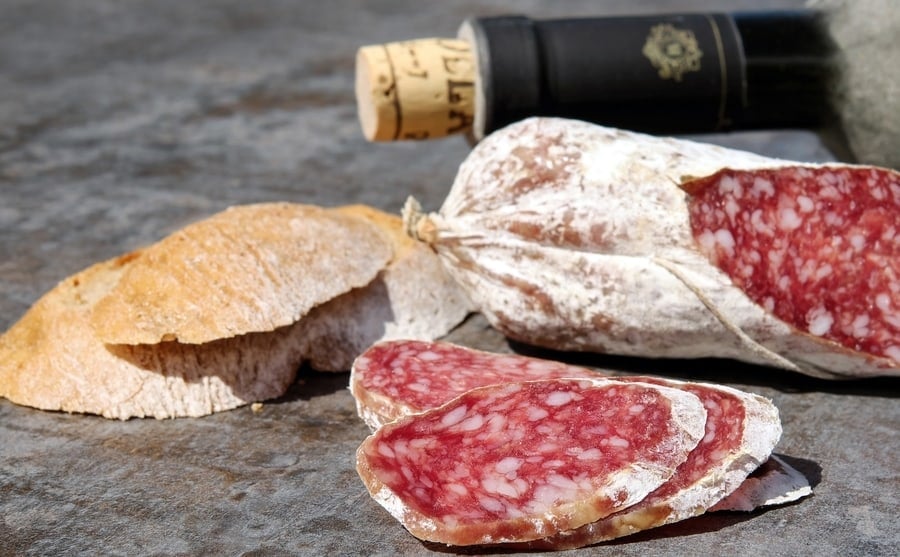 Salami comes in many forms and flavors – you can use it diced and add it to any pasta, salad, soup – anything!
Of course, sandwiches/paninis are a great option for the leftovers: lunch is easily sorted for the next days!
Recipes for Left Over Salami
17 Smart Ways to use it I can Think of Right Now
How to Freeze Charcuterie Leftover Meats
For whole muscle dry cured meat like prosciutto, pancetta, or salami freeze whole or slices for up to 3 months. If vacuum-packed and frozen, this meat can last up to a year.
Other Resources:
Most of the research I did to add content for this post, I found, was similar to the list above.
The nice pictures and some good ideas for the 'charcuterie leftovers' are from "Bon Apetit".
If you want to get inspired by gourmet sandwiches look at 'Florence's Legendary Street Sandwiches' in this video below: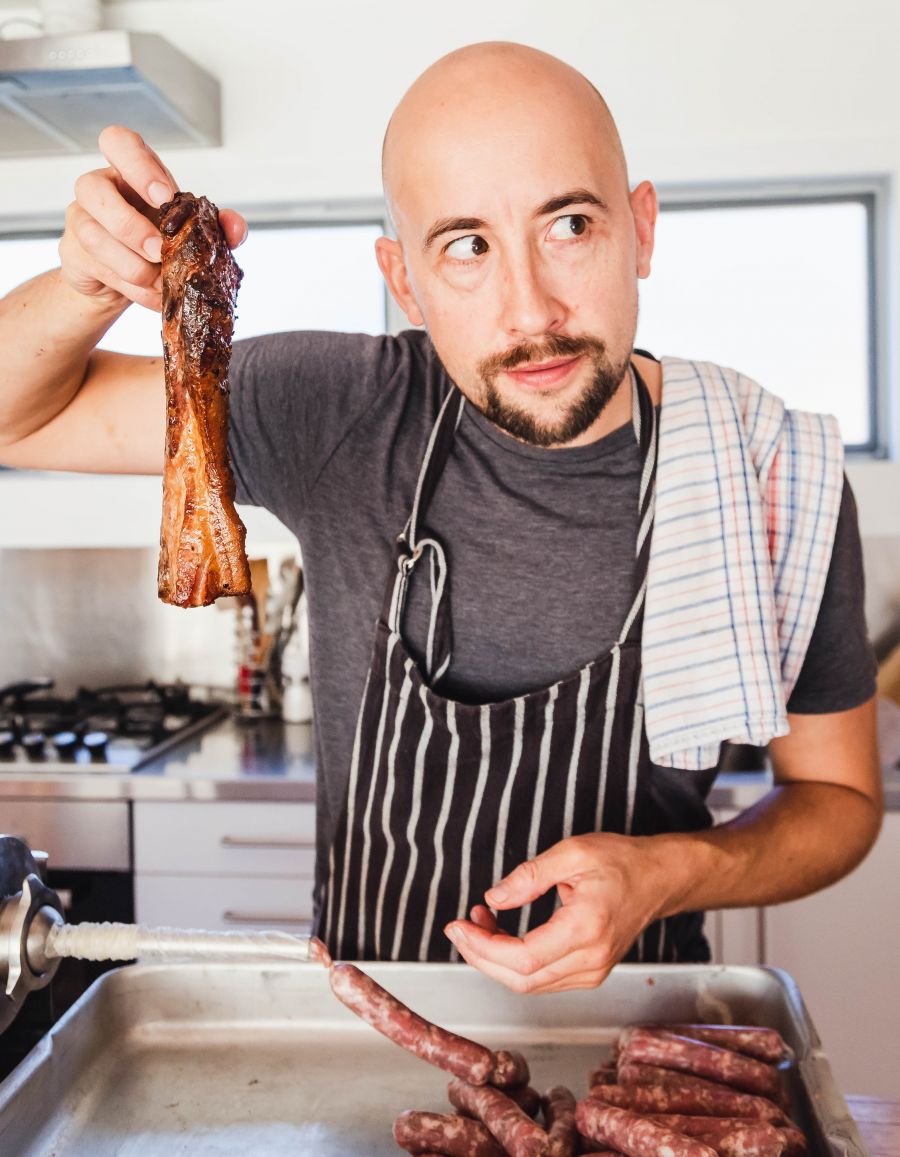 Thanks for dropping by, I've been passionate about meat curing for decades.
I Hunt, Fish, Forage, Buy, Butcher (Wannabe Norcini), Make, Savor (I'm not a Saviour), and love curing and smoking meat.
Learning and consuming in a circular fashion, I am always interested in what is happening around the curing and smoking world
Seeking the passionate behind the passion.