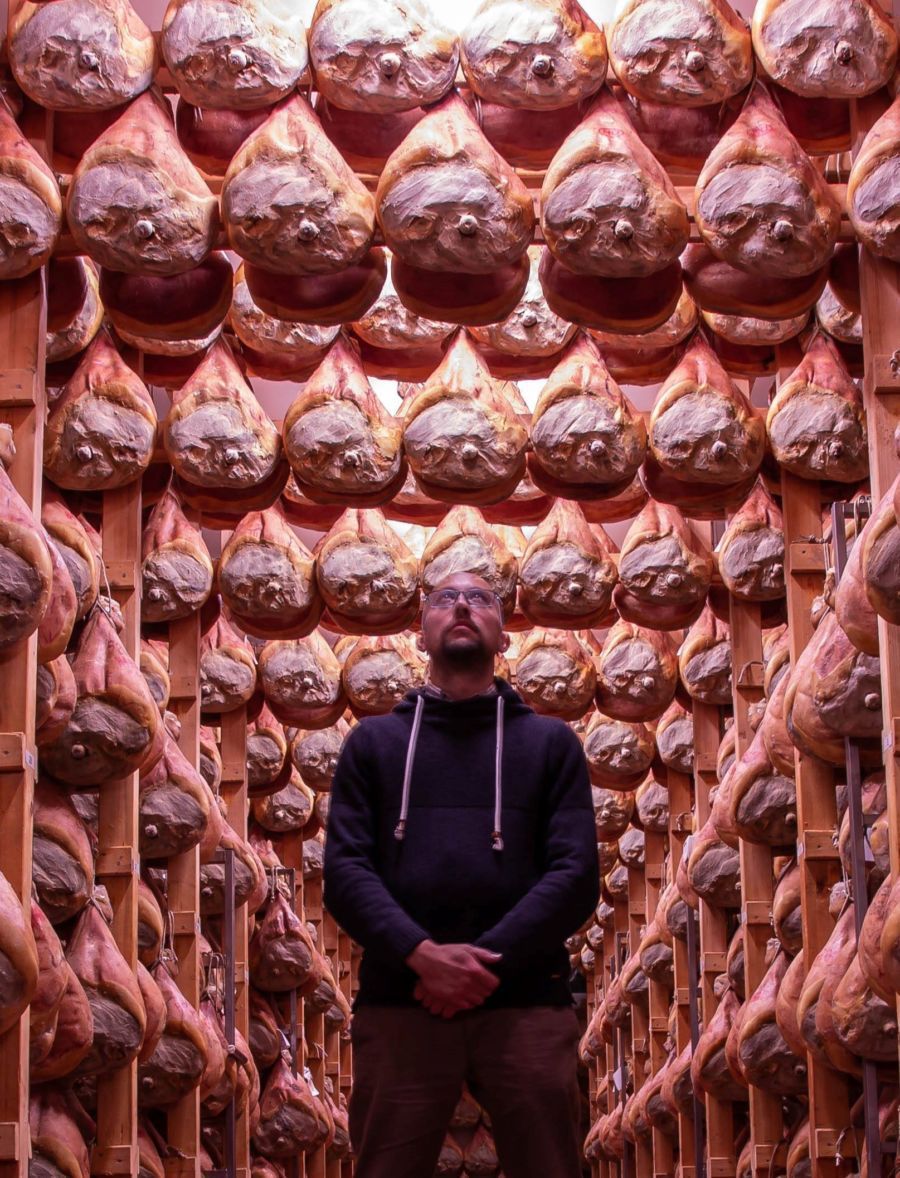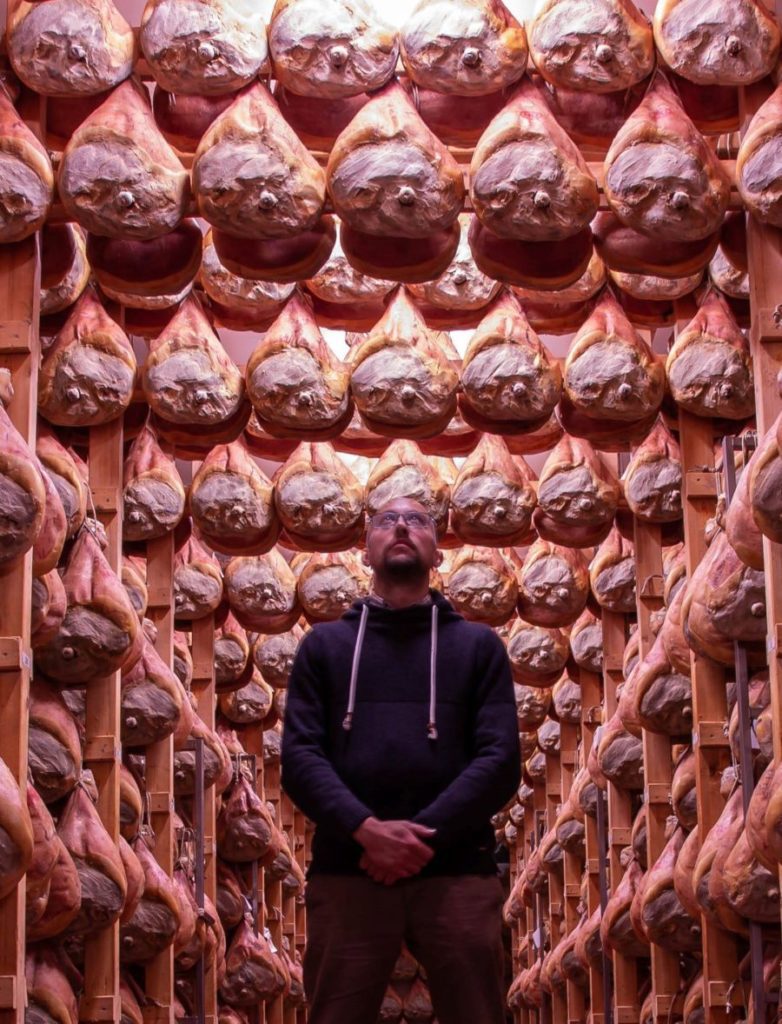 Here is a useful rundown on the best books I have found on meat curing, dry curing, smoking food, these are books I have re-read and use as references throughout this site, the best of the best!.
When I started meat curing decades ago, there wasn't much information I could find for the stuff I wanted to do, which was all about classic Italian whole muscle dry cure charcuterie. I started off smoking alot of meat I caught in the rivers/sea or hunted for.
But when I first got these booked below and got into the nitty gritty detail. I got the theory correct and it was so much easier after that.
All the time I still get asked about smoked meats and dry-cured meats – it's a confusing subject until you understand salt and the many other factors that need to be balanced. Like anything, once you understand it, it's not that scary.
So there are two booked, I will focus on since I think these are the cornerstone of anyone wanting to learn the ropes about meat curing. After reading each (or one), you will be able to develop your own style or follow some of the classics.
The third book, which is another winner covers off on a lot of the same, both smoking and curing meat are covered off in the River Cottage book, however it blends a more explorative culinary angle. Many chefs I know have loved the inspiration of this book. But I am advising on the bare bone basics of using salt to preserve and enhance flavor – but focussing on the methodology in detail to a degree.
Then there are some other books that are also awesome but aren't into the detail of these others in my opinion, more on the inspirational/ideas side.
Best Most Useful Meat Curing Books
These 'go-to books' are very useful for someone trying to learn dry curing and smoking, it's all pitched slightly differently – but the same info.
The internet has way too many ideas and recipes that don't come from an expert. Or just brush over the basics, there are some risks and getting schooled up properly means you can follow the right way (I get emailed a lot on the site, and generally just say they need one of these).
But these 3 books are from well-researched sources, that have done their homework.
Storytime Side note I was recently in the region around Parma, having a private tour of the mid-size Parma Ham (King of Italian Prosciutto) factory. 85,000 legs of Parma Ham a Year (at the time, they stock Harrods in London). Anyway, one of the owners said they lose 2-3% a year, that comes down to maybe the respects master salt applier not giving it enough or many other factors. Now for dry curing in this advanced style which has a minimum of 12 months hanging. I would say I have about a 99% hit rate, but I don't do 12-month meat curing often right now, mainly 3-6 months of dry curing.
By Ruhlman & Polcyn
What to Expect
Full Intro to Classic Italian Dry Curing
How to breakdown a half pig into major curing muscles (Italian method)
Recipes – Dry Cured Classic 8 muscles & Salami's
Cooking Recipes that Use Various Cured Meats
Gear, Basics and just the basics to get into it
A balance of inspiration and information, Ruhlman & Polcyn try to demystify the complex and variations of Italian dry-cured salumi and salami. I just drove to bottom of Italy and back over 2 months, I know about these variations – it's mind-boggling from town to town.
This is a book of inspiration and a little poetic in tone.
I love it and even though it is briefer than the Polish or English books below. It covers the heart and soul of dry curing meat. The research these guys have done is awesome, they traveled across Italy and broke it down/simplified it is evident throughout the book.
If Italian dry curing (and salami making) is at the heart of what you want. This is covered in a nutshell in this book.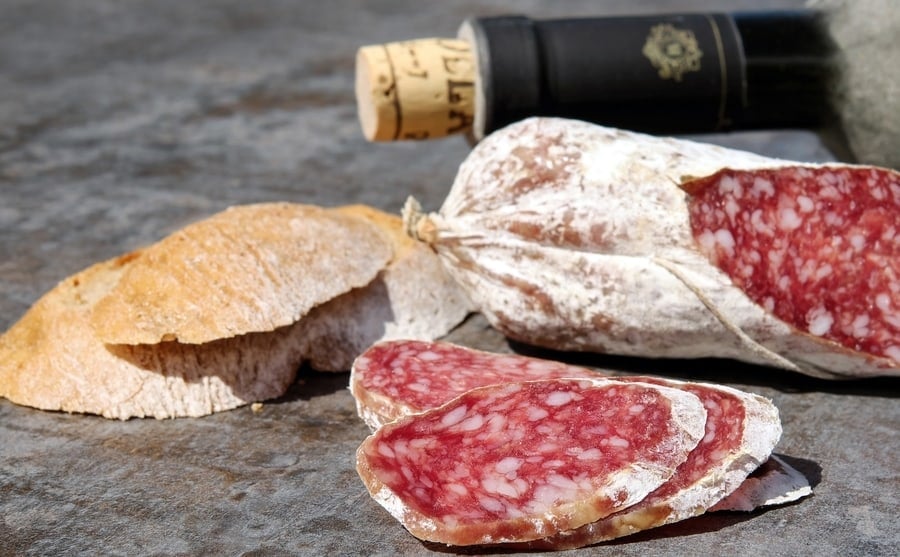 From how to butcher a pig the whole muscle way, classic whole muscle dry curing recipes, salami recipes (cooked and dry-cured) plus some dishes to use the cured meat in. It kinda has it all, enough detail to really get stuck in. I have used many of these recipes as the basis for my home-cured experiments.
These are the same guys that produced another superb book prior to Salumi called Charcuterie, it focuses more on classic French charcuterie with some aspects of dry curing. So expect like some intro to dry curing but also pates, rillettes, confit, and savory forcemeat recipes.
Salumi book – buy here (for inspiration and recipes)
Charcuterie book link to Amazon
By Stanley Marianski & Adam Marianski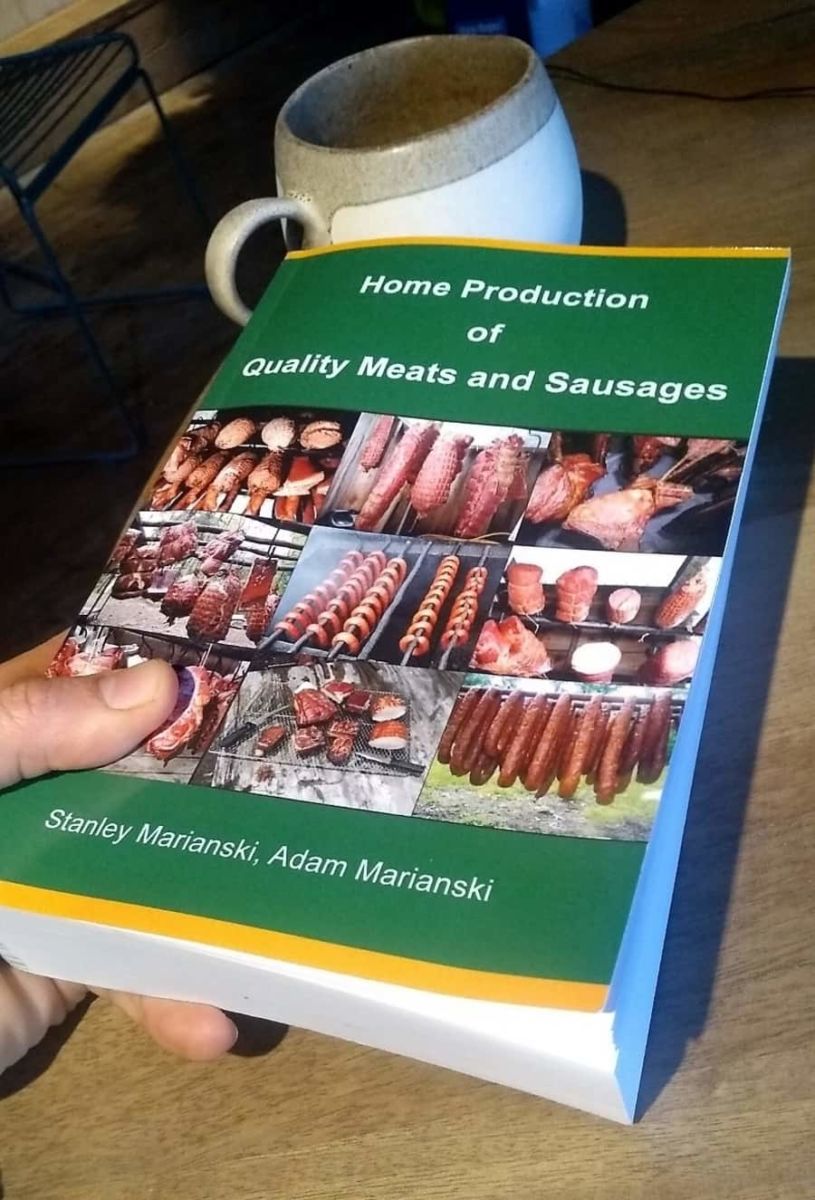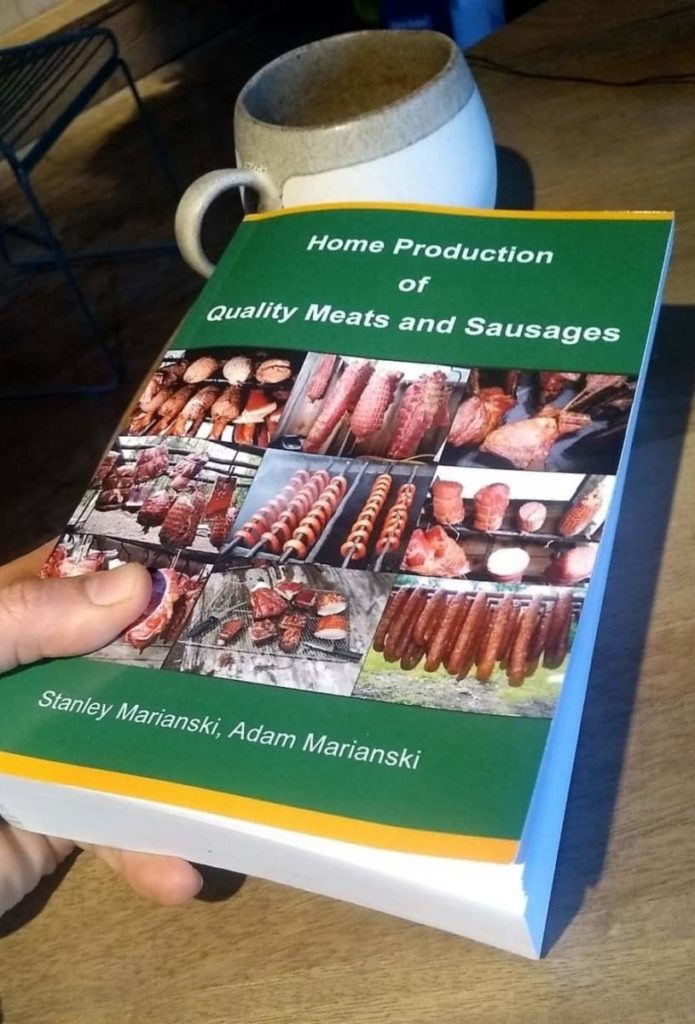 What to Expect
INTENSE – Encyclopedia of Meat Curing, especially focussed on salami, sausages & emulsified sausage (think Mortadella)
Harder when English isn't the first language – but whoever translated it did a good job
Crazy level of detail – by far the most comprehensive book on salami
Fish sausages – yes covered (fresh Asian style with ginger and lemon zest)
All aspects of smoking hot or cold in every imaginable way (not sure if I read about portable smokers – what I started with, wrote about them here, for camping or backyard gas grill action).
Further detail on at home and also some commercial devices
Textbook 700 pages in detail about Sausages and Salami (and some dry-cured things – like bresaola).
These polish guys are scientific and love sausage and salami.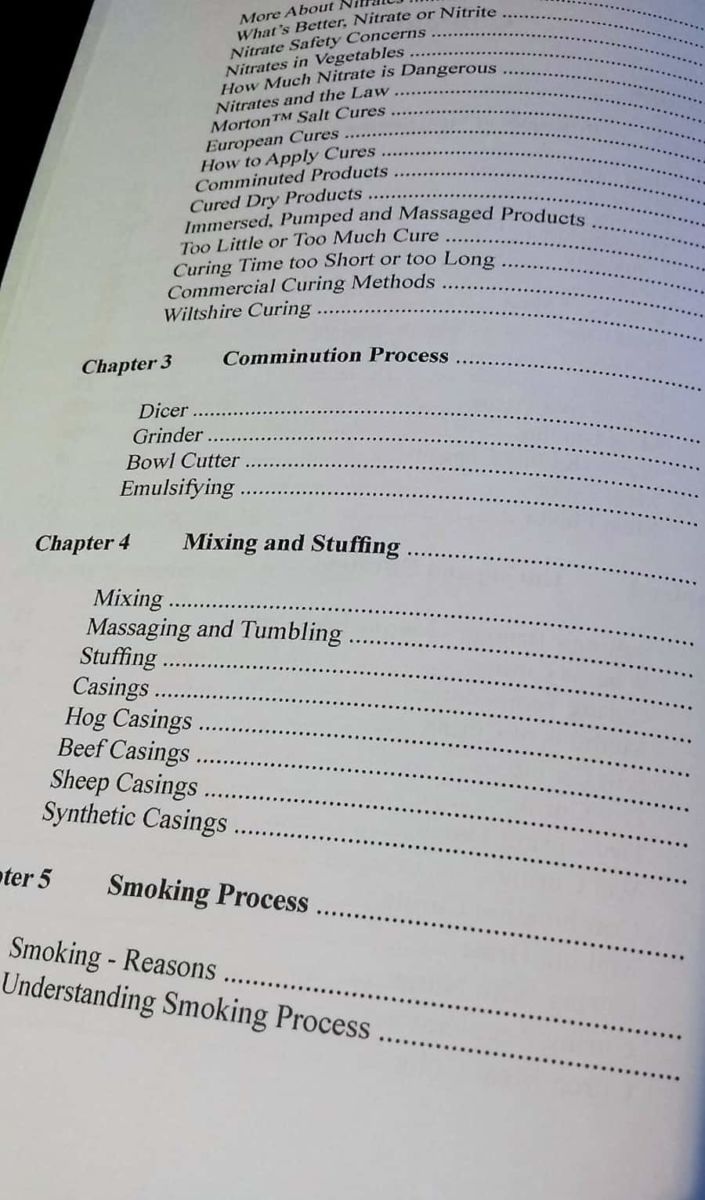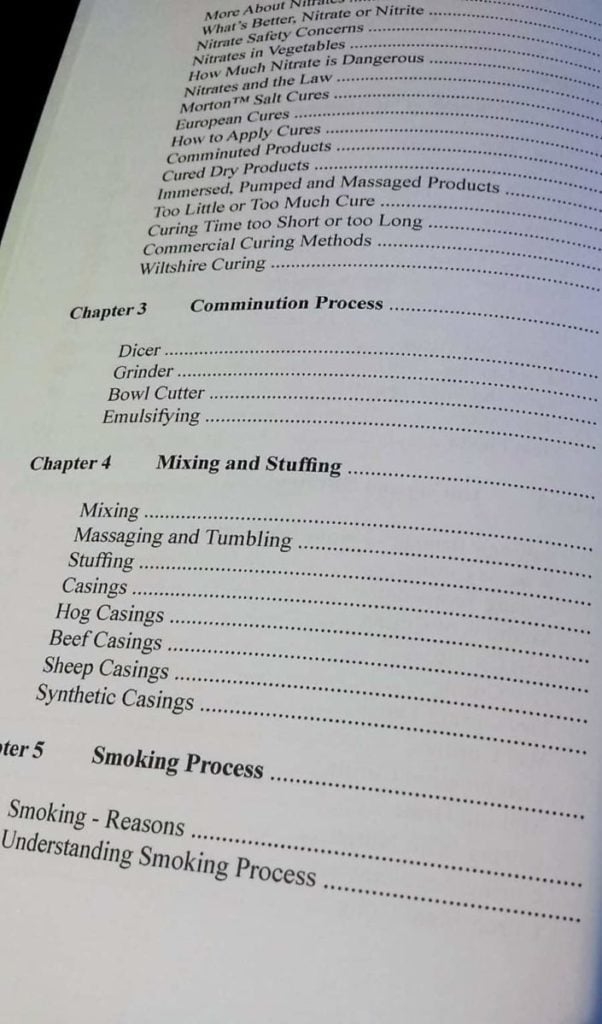 Covering off just about every imaginable question about curing meat and smoking. The science behind it and just in-depth covering of the craft.
When someones asks me a question and I need a reminder, this is the book where I look for the answer.
The authors put the recipes in to encourage folks to use them as a base, and come up with your own favorites.
Buy it through Amazon here.
By Steven Lamb (very nice guy)
What to Expect
Covering all the basics, it's a great mid-size book that has a lovely English tone.
Meat Curing and Smoking -with of course a UK flavor and angle
Steven has visited and traveled enough to enhance the book with Mediterranean recipes and ideas
A bit more inspiration in this, it reads like a story as opposed to the Marianski book above
Many years ago I visited River Cottage, back in the day I had every DVD they had put out (Smaller Holder / Down-Sizer UK TV Series). My brother and I did the introduction to the meat curing and smoking course. A beautiful experience, but in 6 hours you can't really cover off such a massive area, we walked away with some basic ideas and knowledge (it's become a bit elitist these days, like super pricey for a day course).
Over the last 10 years or so, these guys have really been practicing and making there own cured and smoked meats. When I did the course there, I think it was Steve that had the drive to learn more about the craft.
It's a big book and you can see that it is well researched. It goes down the path of a culinary adventure and lots of interesting and contrasting flavors.
The River Cottage Curing and Smoking Handbook – Link to Amazon
Extra – Curing & Smoking Books about Inspiration
All about contrasting recipes and flavors, inspirational when it comes to looking at a range of international flavors and turning every page gives you another idea.
I love this book, it touches on meat curing and smoking. But also has some ey openers around African, Moroccan and a plethora of other tasty ideas.
The author Diana, did a superb job.
Here is a link to check out the reviews on Amazon.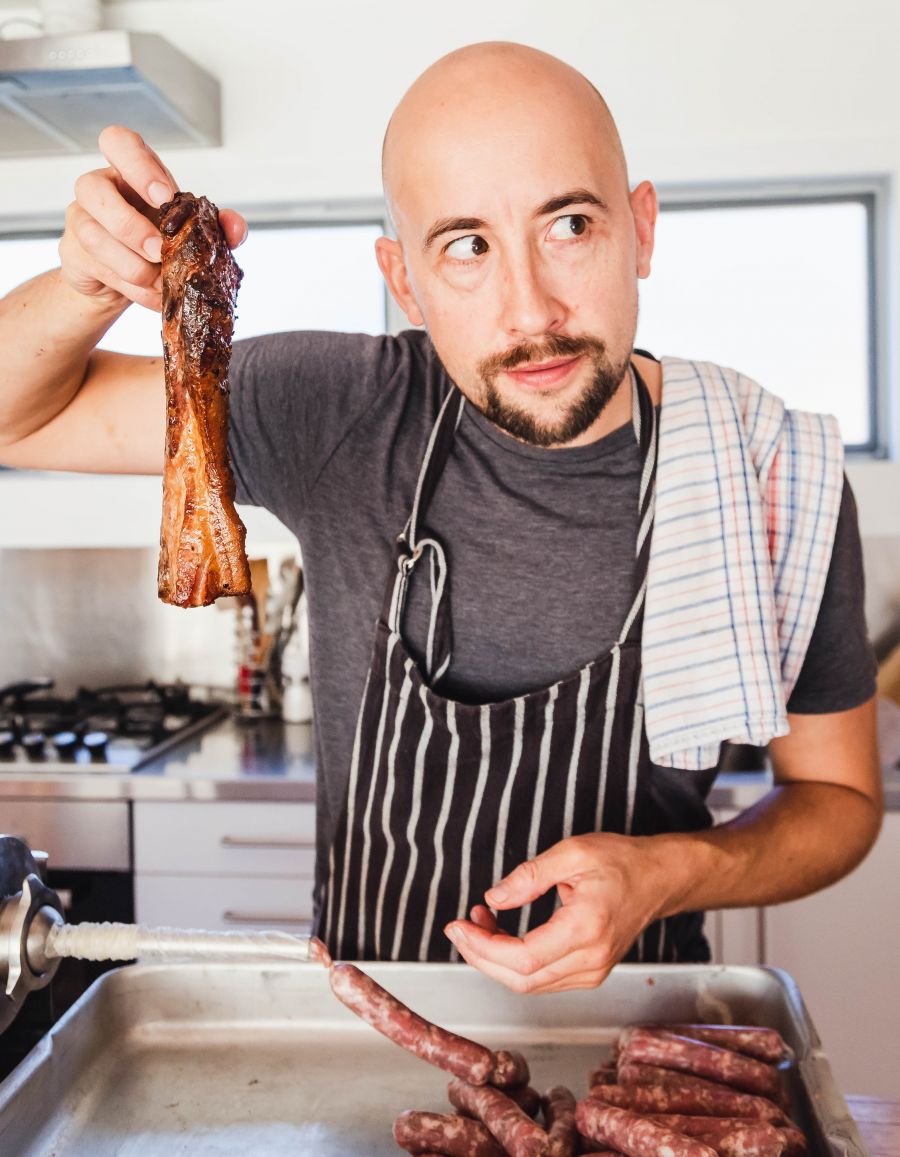 Thanks for dropping by, I've been passionate about meat curing for decades.
I Hunt, Fish, Forage, Buy, Butcher (Wannabe Norcini), Make, Savor (I'm not a Saviour), and love curing and smoking meat.
Learning and consuming in a circular fashion, I am always interested in what is happening around the curing and smoking world
Seeking the passionate behind the passion.