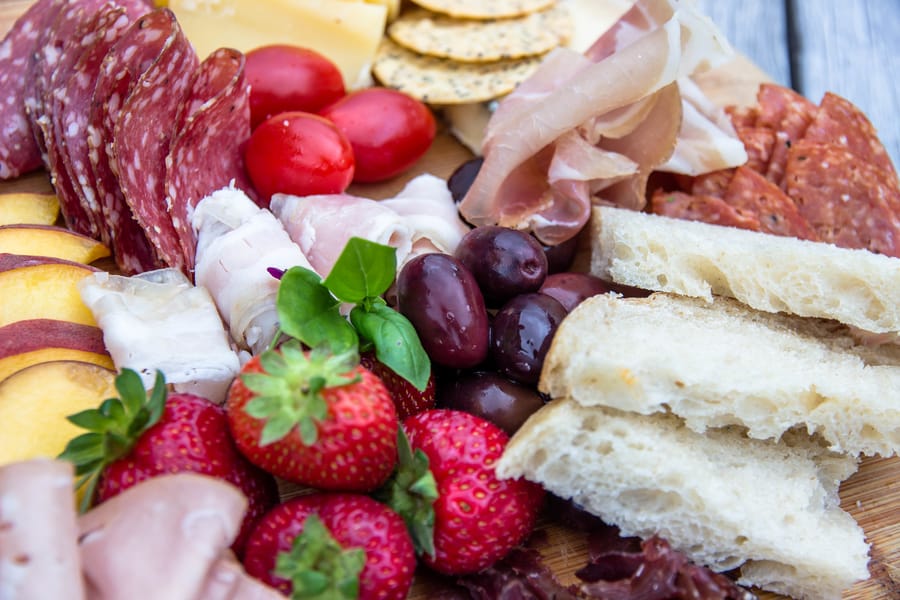 It's a fascinating world when you start making charcuterie at home, there are many ways how to go about it and, of course, depends on what you want to have a go with.
Many of the techniques are ancient and bathed in history, and I mean really old history (Roman times for prosciutto for instance -pork, salt, time & a cool moisture environment – oh and incredible passion and food culture helps).
The last few decades, I have been exploring various charcuterie & meat curing styles. As the world melds together the different charcuterie styles are being merged it's super exciting to be a part of.
Here is a quick breakdown from easiest to more in-depth projects. Quite a few of the projects at the bottom of the table, are long term and or need some dedication – the outcomes can, however, be spectacular. Charcuterie is the ultimate slow food!
Charcuterie Projects you can Make at Home
Charcuterie
Difficulty
Approx Time
to Make
Pate /Rillettes
2/10
Few Hours
Vege Preserves/Flavoring
2/10
15-60 mins
Cold Smoke Vegetables
3/10
30-60 mins
Hot Smoked Fish, Meat
4/10
4-16 hours (curing and drying)
Fresh Sausages
4/10
4 – 8 hours
Dry Curing Meat in a Regular Fridge
5/10
7-10 days (curing & drying)
Cold Smoked Meat
6/10
a few weeks
Dry Cured (Hung / Curing Chamber)
7/10
2 weeks – months (yes – it depends!)
Dry Cured Salami & Emulsified Salami
7/10
weeks or months
Of course, these are generalizations about the time and effort – hope it helps someone new to charcuterie.
I thought it would be useful to just see the many options available to cure, pickle or smoke something at home.
What Does Dry Cured Mean?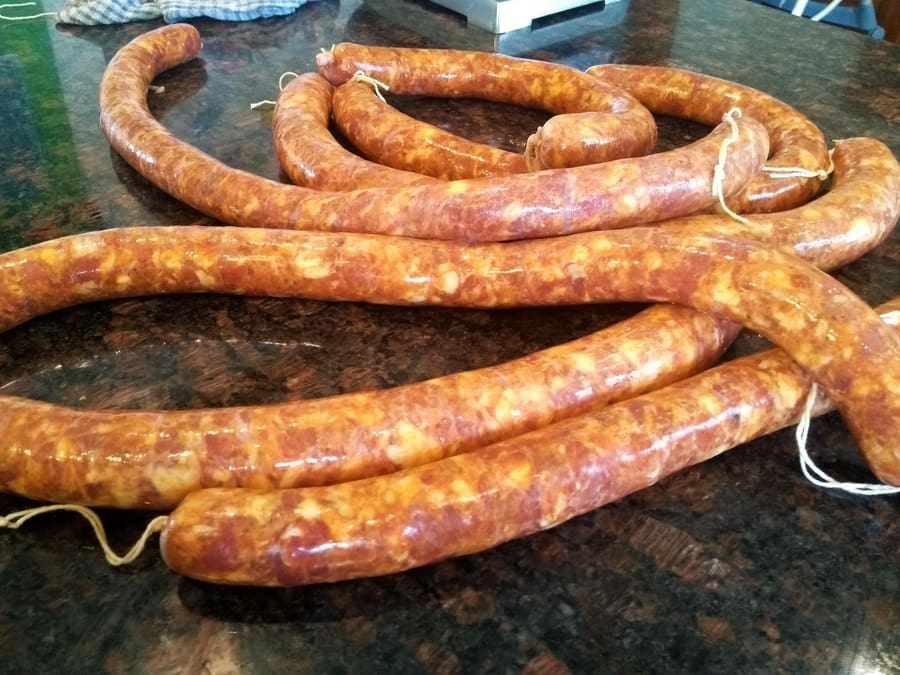 Dry cured meats is generally a very big part of charcuterie and the charcuterie board that has become so popular. It's using a dry salt cure to draw moisture out and intensify the flavor (if you are interested in finding out why I think charcuterie has got so popular, check out this post).
Most folks know about dry cured bacon since it's so popular, basically using a dry salt cure before the cold smoking (sometimes hot smoking aspects).
So all the glories of prosciutto, braesola, lonza, pancetta & coppa – are all classic Italian dry cured meats.
Of course, hanging smaller bits of meat to start with, is much easier than going for a full leg or prosciutto pork. It's definitely not essential to have a curing chamber, but it does help if you get seriously into it down the track.
So what Charcuterie do you want to start with?
For a first time at charcuterie, I would suggest something like these,
Rillette – preserving in fat
Hot Smoking Fish, Sausages in a Portable Smoker
Preserving or flavor Enhancing some Vegetables or Olives for a Charcuterie Platter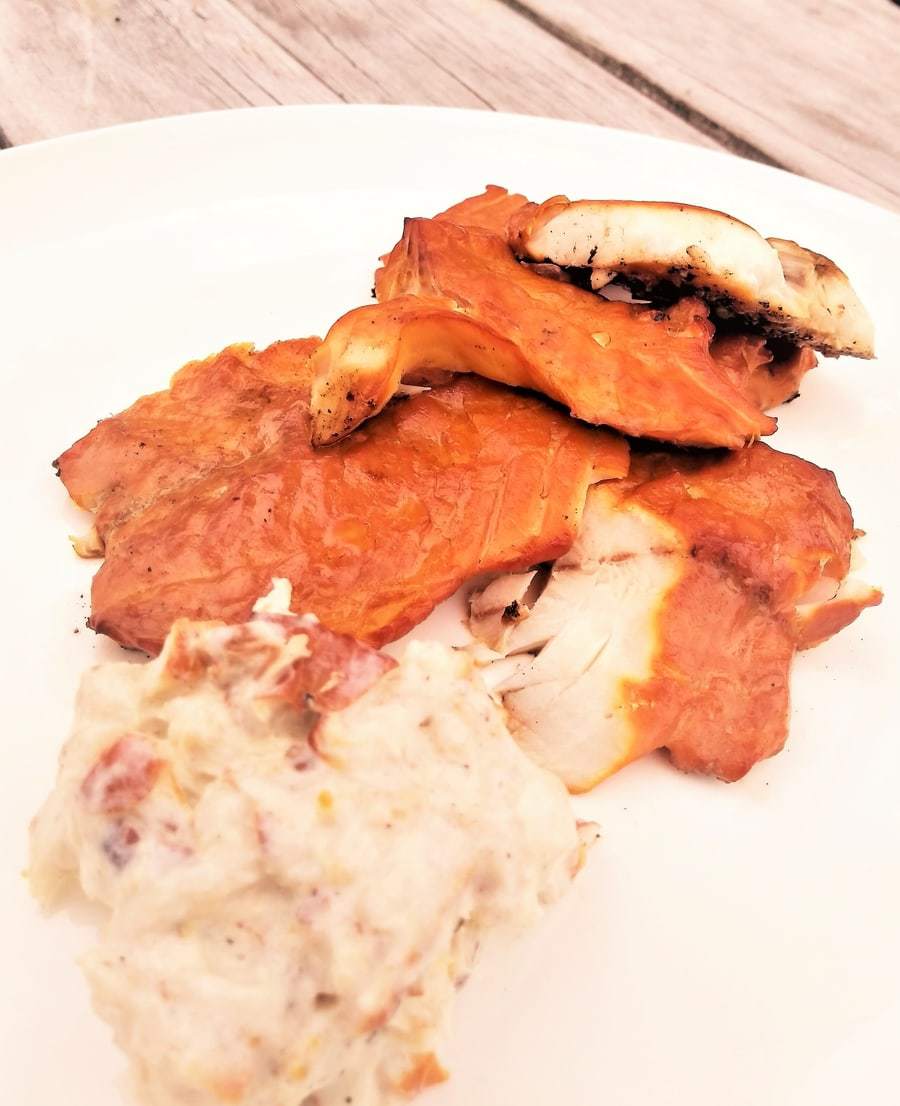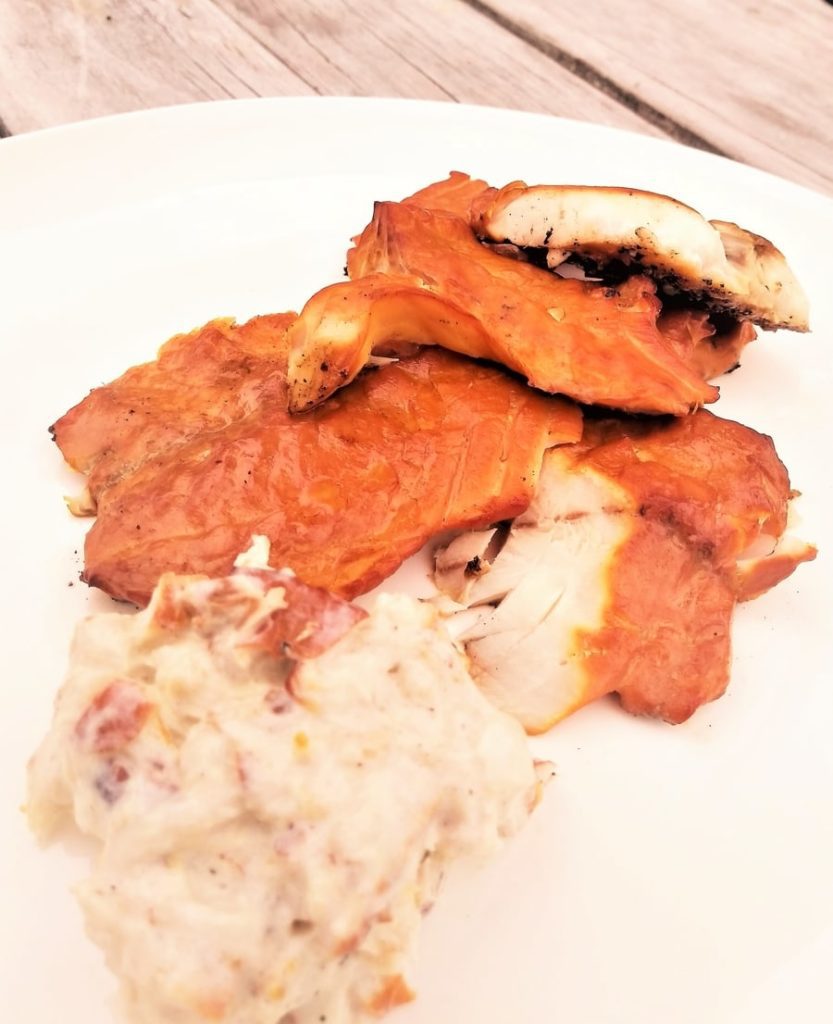 Gear or Tools for Charcuterie
…it depends…for easy starters.
For pickling or rillettes you may have what you need already, decent jars is about it, plus the food ingredients. You are cooking than sticking meat in a jar or ramekin.
A simple portable smoker, a outdoor heat source, and some smoking wood are all you need to do simple direct hot smoking. I have used a camping portable smoker for a very long term – a simple device that produces a whole different angle on flavor.
Here is a hot smoking guide I wrote, and also smoking fish on a gas grill BBQ
Buying plain olives and throwing in some herbs, garlic or spices – can create a whole new level of appreciation. Another easy addition for a charcuterie platter is quick pickling cucumbers.
Let me go into a bit of detail about these, for starter options, I will put some links below to other more in-depth options you might want to read about.
Breakdown of Each Technique
Basics of Making a French Meat Rillette
Cook the meat until tender
Add and mix some desired spices, herbs etc
place in ramekin or jar and cover with fat
Make sure meat is covered in fat (duck fat is common)
Remove and smear on toast to enjoy
Here is an easy pork rillette recipe from NY Times,
Basics of Liver Pate
Cook liver with spices and flavors
blend up until fine
Put in jar with butter on top to seal and prevent oxygen sepping
Here is a chicken liver pate recipe from drizzle and dip that you will love.
Marinating or Quick Pickling Vegetables
Such a great addition to the charcuterie board, one of my favorites is to choose a basic brined jar of olives from the grocer, then through some 'hard' herbs like rosemary in with slivers of garlic and cracked pepper.
Gives a flavor bomb to those olives! You can customize it to any flavor you like.
Simple pickling vegetables contrasts and cuts through the fat of the dry cured meat like prosciutto or pancetta, I find it refreshes the palate. For cheeses as well cheese and pickle are classic.
Momofoko Pickled Cucumber, here is a recipe on Culinaria blog for the quickest of pickles!
Dry Cured Meat Charcuterie in a Regular Fridge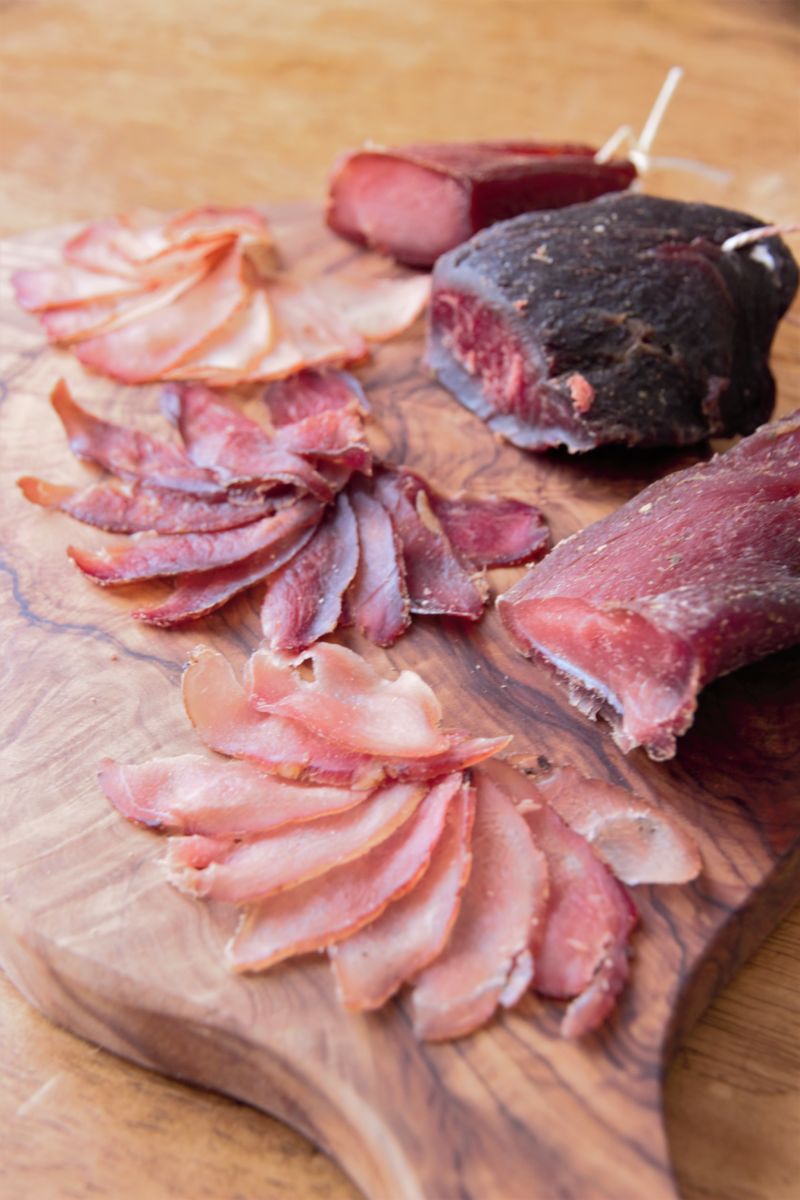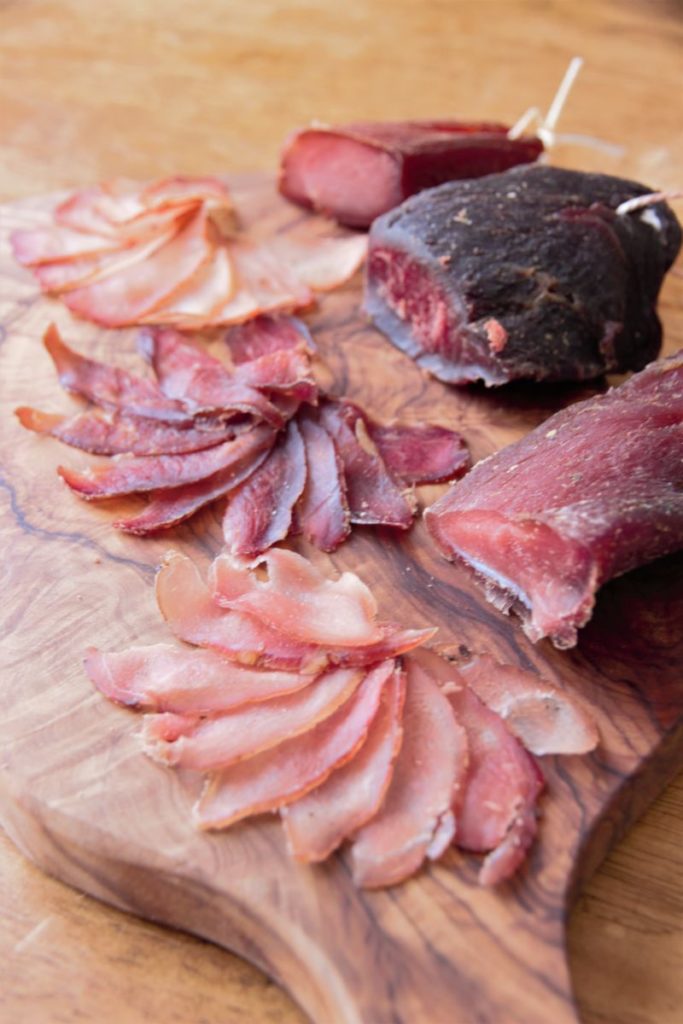 This is a technique I have been trialing a fair bit, the key to success is the minimal amount of fat and under 7 oz / 200 grams of meat. It is an excellent way to be introduced to the idea of 'preserving' a small bit of beef, venison or pork.
To be thinly sliced and appreciated with loved ones.
If you want more information on this, I wrote a comprehensive post here on charcuterie dry curing in a kitchen fridge.
Cold Smoked Charcuterie Meat
Not sure why so many people see cold smoking as being complicated, it's doesn't take much kit and the key is to just have something that is fully cured, cold smoked in reasonably high humidity and cool temperature (at night works well in my area during the warmer months.
If you want to get your head around trying some delicious homemade cold smoked charcuterie, check out a full post I wrote here on how to cold smoke.
Making Dry Cured Meats in a Curing Chamber
To start with you can get the right environment, but it's actually going to be a bit of trial and error.
Building a curing chamber is the way to go, if you want to get the a full rundown on the equipment you need, I wrote a full breakdown to help guide those wanting to put together a curing chamber. It starts with an old fridge or wine fridge generally.
Check out how to build a curing chamber here.
The gest of it is you need to control the humidity and temperature – then keep those bugs off and you can create beautiful dry cured meats.
Salami & Salumi
If this is something you want to get into, then I wrote a post just going over the subtle difference between these classic types of Italian meat curing here.
Wild Game vs. Farmed
Fish that are caught or meat that I harvest, I like to make extra effort with – since it normally took extra effort to procure.
Cold Smoking – Full Guide I wrote
Dry Curing Meat in a Regular Fridge – step by step
Dry Curing with salt – different techniques
Cold Smoking can be done easily on your gas grill bbq with a small cold smoke generating device.
For dry cured charcuterie in your regular kitchen fridge, you can use just salt and spices with the meat. However, nowadays is a good idea to use pink curing salt (for under 30 days of curing – pink curing salt No. 1 is the way to go).
Long Term Dry Curing & Salami making can be done with some DIY hacking, but I would always recommend doing it properly if that's what you want to get into. In saying that, you will want to get the basics done first.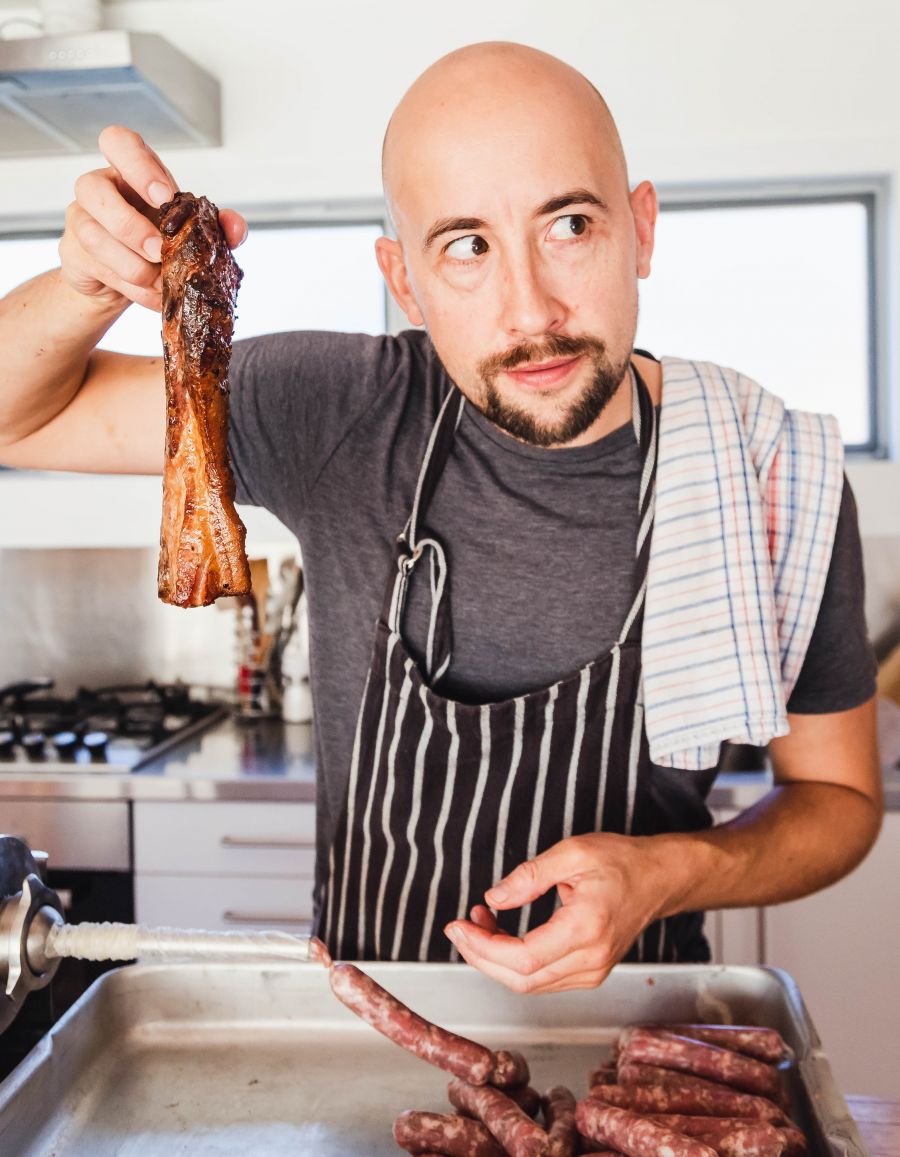 Thanks for dropping by, I've been passionate about meat curing for decades.
I Hunt, Fish, Forage, Buy, Butcher (Wannabe Norcini), Make, Savor (I'm not a Saviour), and love curing and smoking meat.
Learning and consuming in a circular fashion, I am always interested in what is happening around the curing and smoking world
Seeking the passionate behind the passion.