There are a few dry-curing meat producers in New Zealand but due to globalization, you can get now many imported portions of meat from Spain or Italy.
However, in New Zealand, some areas have the quality of the soil, farming practices, feed, and dedication to animal husbandry which produces the outcomes that are desired.
After studying, making, and writing about dry cured meats for a few decades (yes I look young, you should see me without a beard!) – and having one of the largest websites in the world on meat curing, I am giving a opinion based rundown on the commercially available product where I often reside in New Zealand.
The cornerstone to achieving good quality dry-cured meats of animals that are farmed I feel it quality of meat, feed, and quick death (due to adrenaline/hormones realised when animal is stressed not good of meat I hear, also ethics).
Because of New Zealand's wild free-ranging animals, you get meats, beyond organic. Wild animals will however produce varied outcomes sometimes too!
That is something that I am rather fond of and have been procuring and curing for nearly 20 years now.
I'm going to focus on quality artesian products, rather than what I call factory cured meats, which are driven purely by profit and lack passion for driving the craft.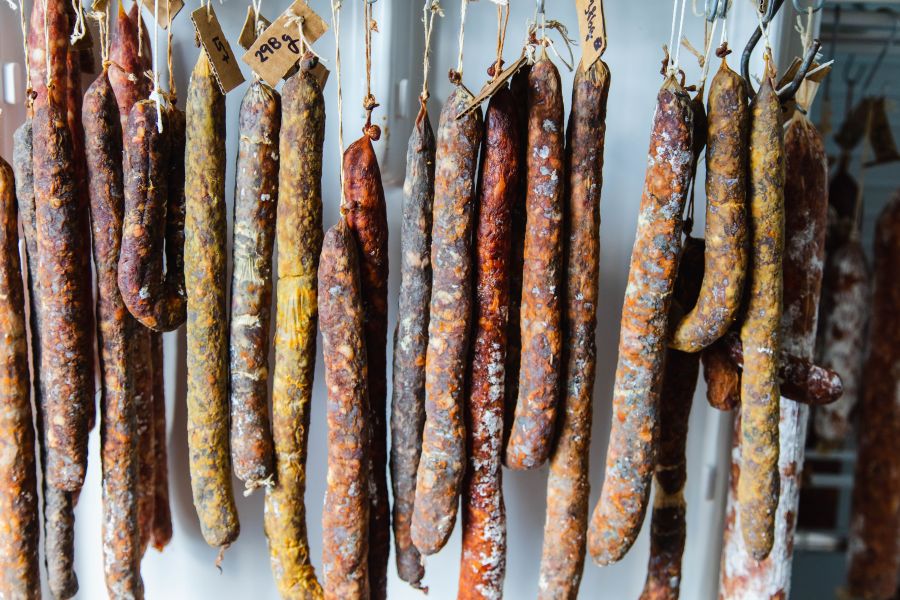 I've been lucky to spend long periods of time in places like Italy, watching, learning, and listening from dry-cured experts (and eating it too of course!).
The New Zealand dry-cured meat market is still in its infancy.
Much of this is due to bureaucracy.
Most of the regulatory authorities or counsels do not see there are more possibilities for cooked or raw meat – like, for example, artesian dry-cured meat. This is starting to change from what I've seen (as of writing this in 2021).
Details of Dry Cured Meats of New Zealand
I like to travel north and check out what's happening in the big city or head down south to procure my own meat and enjoy the beauty of the Alps.
Since my website is my passion and my main form of income I am very interested in any developments or production of dry-cured meats.
The repetitive nature of creating and selling products is not where I wish to head.
The focus is on finding or creating unique flavors for dry-cured meats (like my dry-cured bacon recipe in my whole muscle online course!). I'm not talking classic salumi or specialist repetition of European classics, but there is a reason why they have worked and are still enjoyed for hundreds of years, sometimes thousands of years later ie. proscuitto or speck.
My passion is to create whole new levels of unique New Zealand styles and flavors.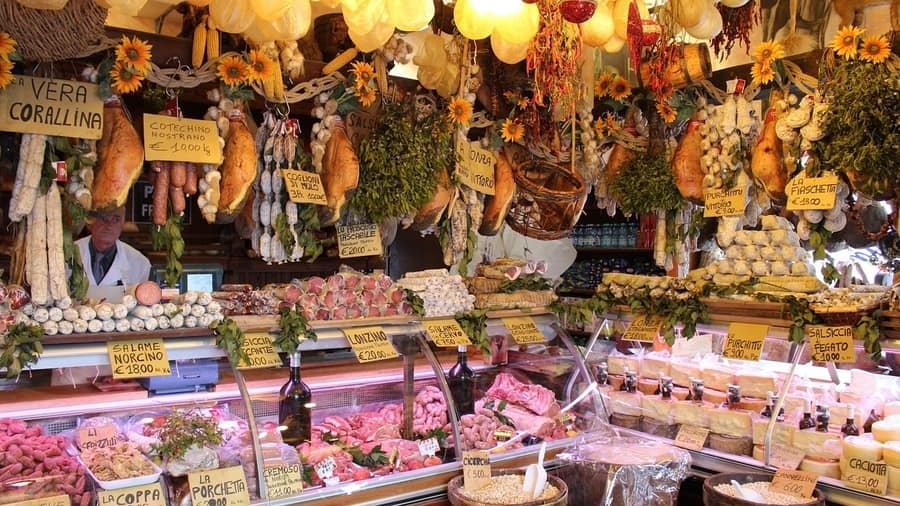 However, there are some artisanal producers around the country I would mention.
List of Artisanal Dry Cured Meat Producers in New Zealand
Poaka
A Lady Butcher
Salash
Gathered Game
This guy does a great job of replicating the classics, whether it is dry-cured salami or some dry-cured whole muscle meat.
I've tried several times to track him down in Canterbury but he has been elusive and incredibly busy. At the time of writing this, he is literally sold out of most of his small goods.
The big differentiator is: he is farming pigs on the family farm where there are many chestnut trees. These chestnuts are fed to the pigs creating a whole new flavor profile.
Obviously, this guy has also learned about acorn-fed Spanish Iberian Jamon (ham). He organizes some students to go and collect acorns from the large Hagley Park in Christchurch for feed also.
Acorns provide the distinctive flavor or nuttiness that is very popular with Spanish Iberian ham, otherwise known as Spanish prosciutto.
Oak trees are having a hard time with climate change in Spain and some scientific research at the local universities in Spain has found, supposedly, sunflower seeds are equivalent to acorns, and their nutritional profile which could potentially lead to a similar flavor.
The fat has an interesting flavor, from the samples I have tried, it's very much on the lowest level of salt seasoning I have found in salami/salumi. I've experimented with this, and personally prefer a little more in what I create, but each one to their own. He sells out, so people love it!
The popularity of this also proves what people want!
Having a passion for dry curing meats is always the key.
This young lady is highlighting the work and professional areas that relate to making cured meats. I've liked some of the styles, and these guys are out of the box a little with wagyu and lamb dry curing.
You can chase down her small goods in various places across Auckland.
Dry curing of the meat has occurred for thousands of years not just in Europe and the Mediterranean.
In Asian, Scandinavian countries, and other parts of the world all have their own traditions.
Salash is run by a Serbian chap and produces delicious dry-cured meats, various whole muscle, and dry-cured salamis. They have, somehow, procured the council ticket to not have nitrates in their product.
Sodium nitrite and sodium nitrate exist in practically all dry-cured meats you'll find at a supermarket. But certain traditional artesian producers are able to do it safely with the regulatory ticket from the powers that be.
My partner is from an Eastern European country, and like the Serbians, they do like their cold-smoked goods, so you'll find many of the salamis and whole muscles are cold-smoked, this relates back to preservation during tribal times across Europe.
You'll find them often at some foods markets.
Like the French one in Auckland.
Selling a wild game in New Zealand means you have to jump through quite a lot of hoops. I've explored this many years ago, the idea of GPS coordinating the gathered game from the wild and all the blogging of data is now very common.
These guys are doing it with wild venison. It's always tricky with the wild game since you are not controlling what they eat. It really comes down to what area the wild game has lived in and its diet.
Cured – Hot Smoked Salami
Hot Smoked Salami is not a dry-cured product. It's damn good – the Cashmere Butchery did it many years ago and has rebranded it.
International Imports
You get dry-cured meats at the supermarket…a little.
I am talking about prosciutto, coppa, or pancetta – it is more likely than not to be from Italy or produced in a commerical factory in Australia.
And just because it comes from Italy doesn't mean that these are artisan meats that are made with passion.
A few years back I spent three months driving to the bottom of Italy and back up again. As you can imagine, I tried a variety of dry-cured meats.

Many of them were produced in an industrialized factory. I don't consider the above Parma Ham – corporate supermarket food but the mid-sized factory I visited above was 85,000 ham legs a year with an accepted loss of 2-3% – because that is the way with dry curing! Price and Passion was in abundance!
There are corporate Parma Ham factories that do not have the passion of course too. Slega Ham above did.
This was considered an average size Parma ham producer. I had a wonderful private tour by one of the owners of this large Parma Ham factory.
Wild Game & Opportunities for Dry Curing
New Zealand has plenty of wild game – something like six different types of deer, wild pig, chamois & tahr. Let's not mention, oceans/lakes.
Yabbie/ Fresh crayfish salami!
Paua Rillettes?
Just throwing some random ideas out there.
Plentiful amounts of wild game in proportion to the population. This applies to seafood as well, catching large chilly bins full of fish is a norm across NZ still, we are incredibly lucky.
To savor every bite of this quality of meat/seafood, beyond organic, should be appreciated more. Of course, this is my own personal opinion.
Supermarket – Dry Cured Imports
Practically all dry cured meats from the supermarkets will lack the passion. Though a few will stock local goods, these are the minority.
Factory food produced for high-volume and fast turnover is now sadly the way to go for most of the world.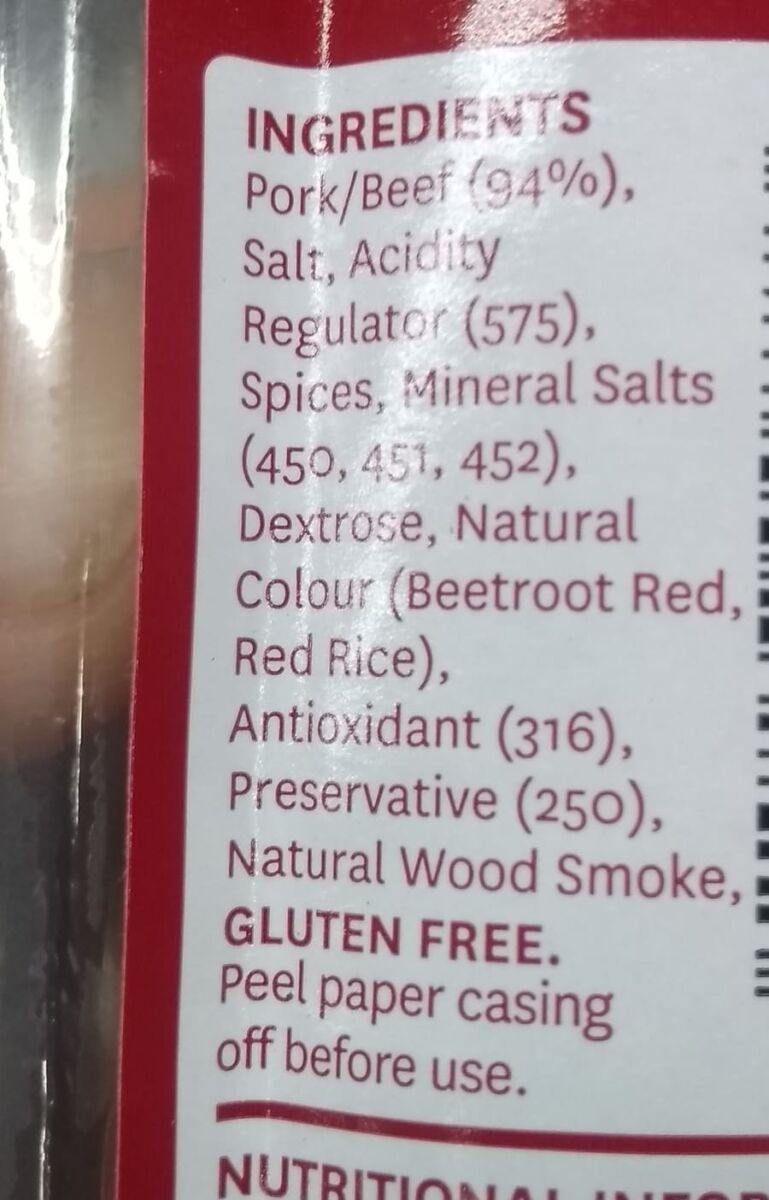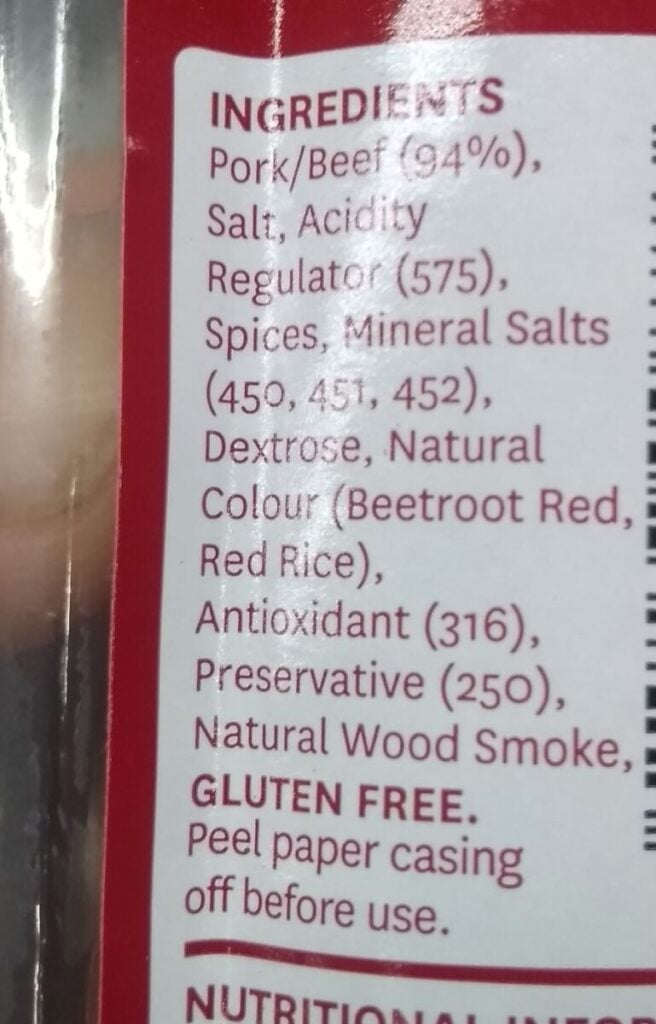 We do have an opportunity in New Zealand to create more craft products and of course, promote them under the New Zealand Inc. banner.
The problem is elitism with fine foods yet it's correlated with inconvenient methods of production. Good things take time they say.
At the end of the day, dry-cured meats are one of the slowest foods to produce in a world that is moving faster & faster.
Artisanal vs Factory Made
The one distinguishing factor when I'm assessing what I like to buy or not is whether there is passion behind the product.
Next time you walk through the supermarket look at the product's ingredients on the back and see if it looks like there is passion behind it, or it's just branding and pushing your buttons in the right order.
Want to Make Your Own?
If you want to start making at home dry curing is more than following a recipe – it is a craft to dry cure your own meat. There are a few different factors but you can keep it simple and do it in a regular kitchen fridge. Here is what I have written about that.
Here is my popular post about the basics of dry curing meat.
My online course covers everything I've learned over 20 years of doing/practicing/eating/sharing/giving my creations.
I am going to focus on dry-cured meats. That's my interest and Passion!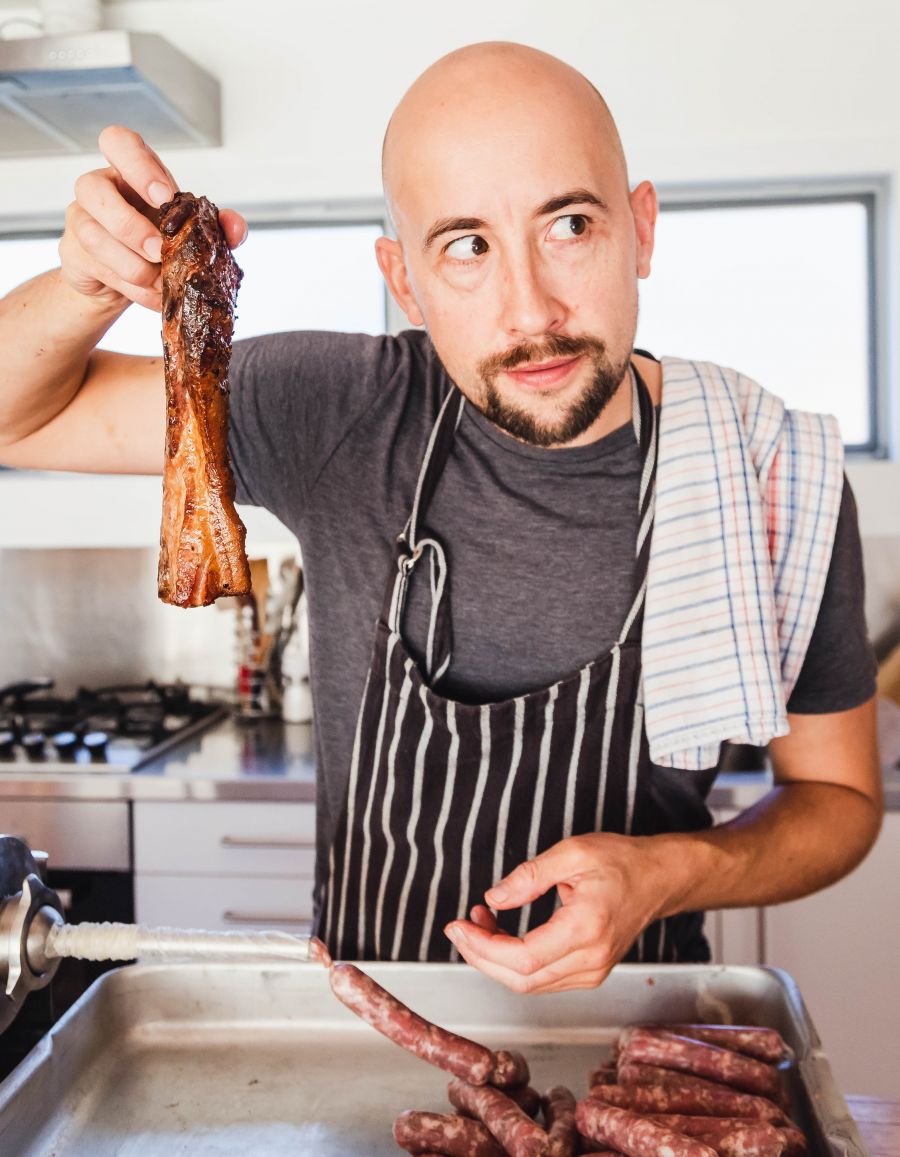 Thanks for dropping by, I've been passionate about meat curing for decades.
I Hunt, Fish, Forage, Buy, Butcher (Wannabe Norcini), Make, Savor (I'm not a Saviour), and love curing and smoking meat.
Learning and consuming in a circular fashion, I am always interested in what is happening around the curing and smoking world
Seeking the passionate behind the passion.