Because cured meats come in many different types and variations, whether you have to cook them or not depends on a few things.
Meat curing has fascinated me for a long time. I've gone across Europe (especially Italy) purely to savor the types of cured meats they have there. For example Calabrian Njuda (a spreadable pork sausage, or Parma from Parma Ham!).
Also the Emilia-Romagna region, Italy – where the Apennine Mountains and the Adriatic breeze create the microclimate for making the famous cured meat Parma Prosciutto (it's good marketing too!)
A list below shows the different types of cured meats and what category they fit into, and whether you can eat these without cooking or not. First, a summary.
Cured meats like dry-cured bacon need to be cooked. Other types of cured meats such as salami, smoked hams, pastrami, biltong, prosciutto do not need to be cooked.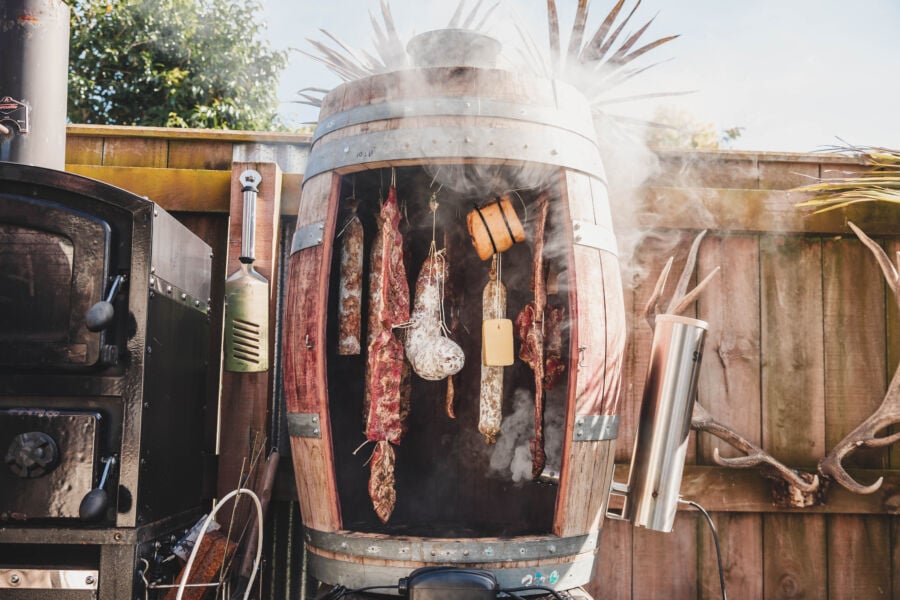 What are Cured Meats?
Cured meats have salt added to preserve and also enhance the flavor before being cold or hot smoked. Some cured meats are not smoked like dry-cured salami. Some cured meats are not preserved but cooked and possibly smoked.
Cured meats have a wide definition, but in a nutshell the above is correct. Salt is used for the preservation of meat and also can be used to hold moisture in, so that after cooking it has still juiciness.
It's a key point that often confuses people about curing meat. Since, at different salt levels different 'curing' occurs for different outcomes.
On end salt pork (lots of salt), on the other end salt brined turkey for roasting (minimal salt)!
Why do Some Cured Meats Need to be Cook
In another post, I did 50 interesting examples of cured meats and found, that cold smoked bacon is nearly the only example of a cured meat that needs to be cooked.
Different Types of Cured Meats
3 Types I will explain below:
Dry Cured Meats – Dried Not Cooked & Ready to Eat
Cured Meats That are Cooked – Ready to Eat
Cured Meats That Need Cooking
1. Dry Cured Meats – Dried Not Cooked & Ready to Eat
Not Cooked and Don't Need Cooking
Here are examples, but this list is far from being complete!
Sujuk
Country Ham
Prosciutto
Gravalax
Chorizo (Dry Cured)
Westfalian-Ham
Nduja
Cervelat
Lap Cheong
Braesola
Lonza
Parma Ham
Pancetta
Spalla
Culatello
Salumi including salami are all dry cured in a traditional Italian way. (Here is a post about the difference)
For all whole muscle cured salumi, it's from the pig (apart from braesola) salt is used and the meat is dried to a point where unwanted bacteria has been 'controlled'.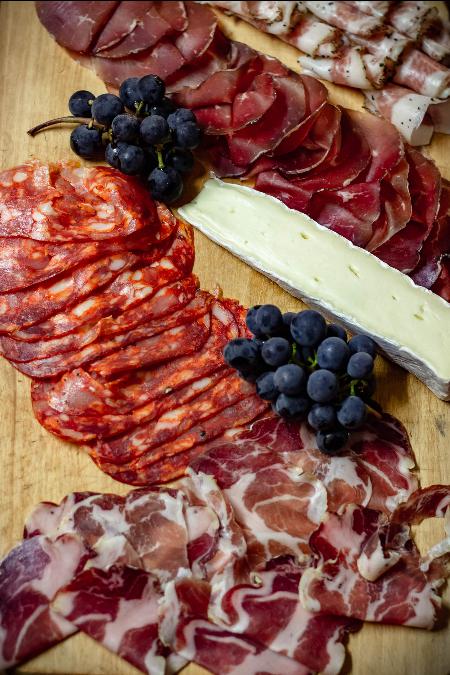 The Main Salumi Cured Meats:
Braesola
Pancetta
Guanciale
Lonza
Prosciutto
Spalla
Culatello
Dry Cured Salami's
Dry Cured and Ready to Eat
There are thousands of variations – here are some common ones:
Genoa
Pepperoni
Picante
Soppressata
2. Cured Meats That are Cooked – Ready to Eat
Either Cooked with Hot Smoke or Cooked and Flavored with Cold Smoke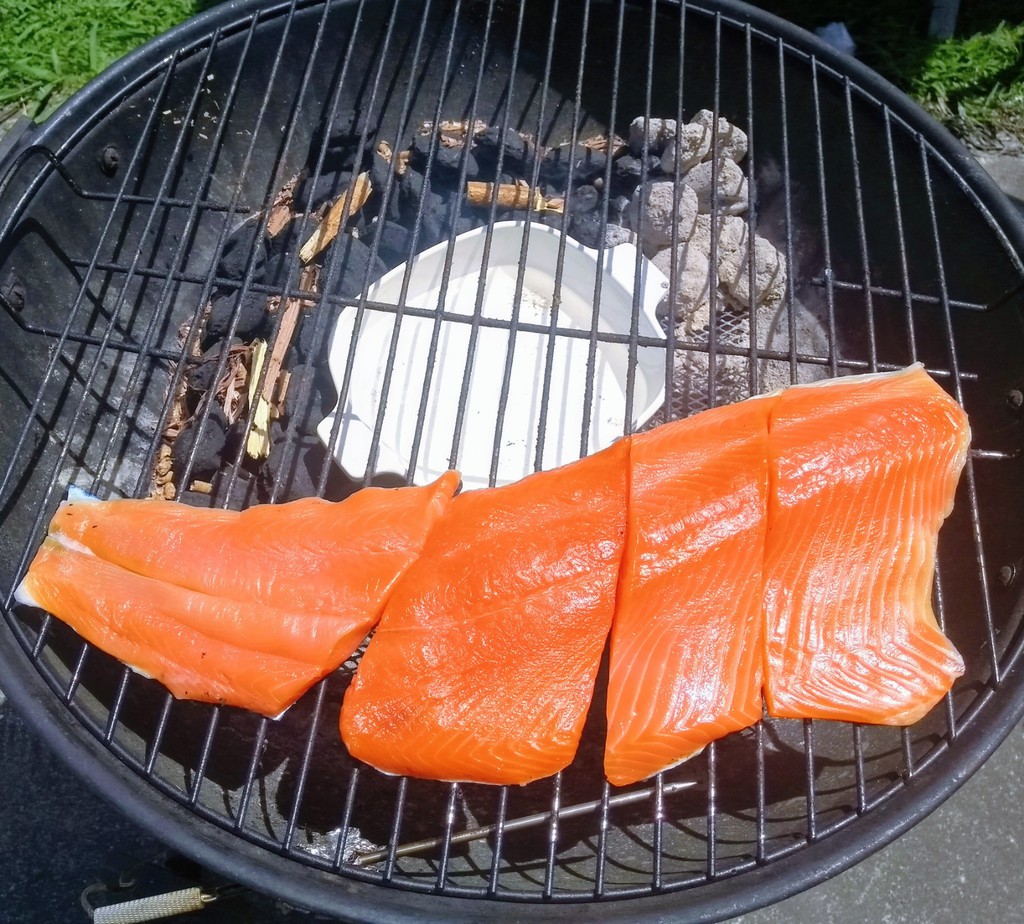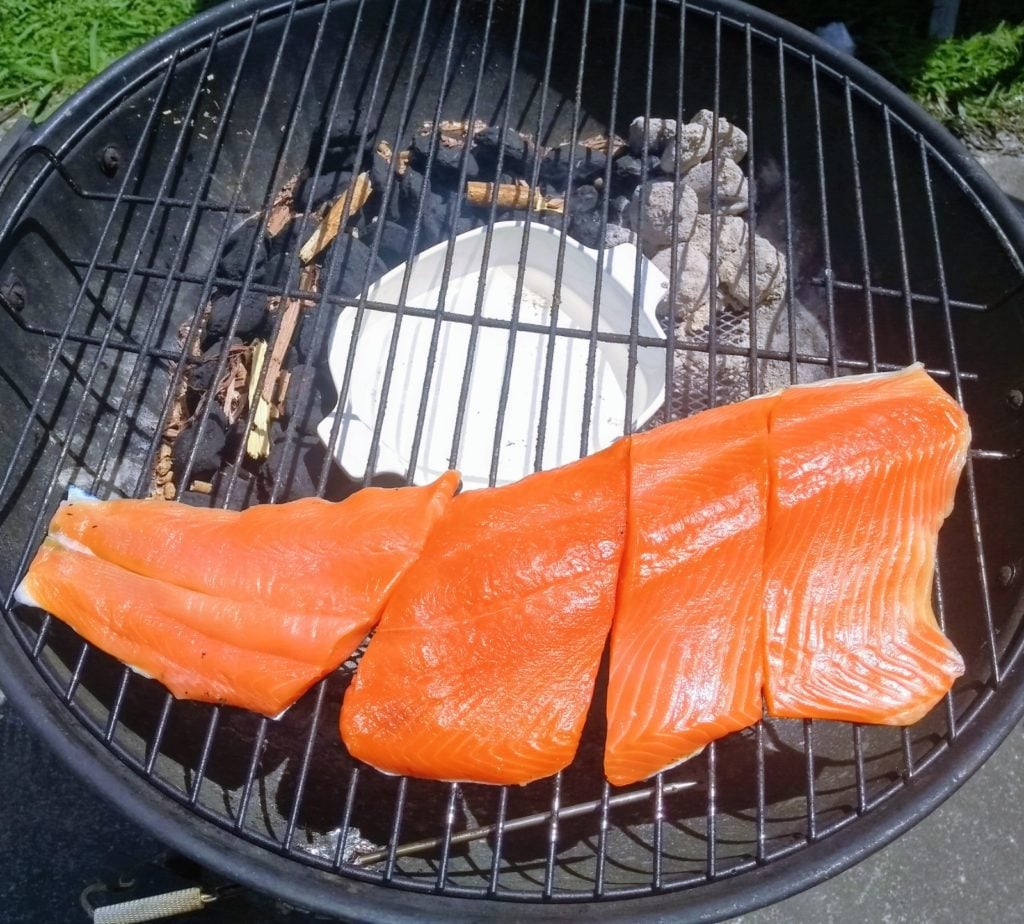 Hot Smoked Salmon
Hot Smoked Bacon
Mortadella
Gammon
Chorizo
Black Forest-Ham
Pastrami
Kabanos (Slim Jim's)
Salumi
Speck
Bündnerfleisch
Basturma
Salt Cured & Oil
Anchovies
Pickled Herring
Kuivaliha
Lahndi
Sukuti
3. Cured Meats That Need Cooking
This is a list of salted meats, except for bacon which needs to be cooked.
Technically, you could try and eat salted meat which is heavily preserved, but it would be pretty impossible to chew it and the saltiness would be unhealthy and overwhelming. To make it edible soaking or simmering in freshwater is needed.
For example, salted meat could be added straight to stews (just skip adding any other salt!)
Cold Smoked Dry Cured Bacon
Salt Cod
Salt beef
Salt pork
Carne-de-sol (beef exposed to sun for one or two days to cure (from Brazilian/Jewish origin)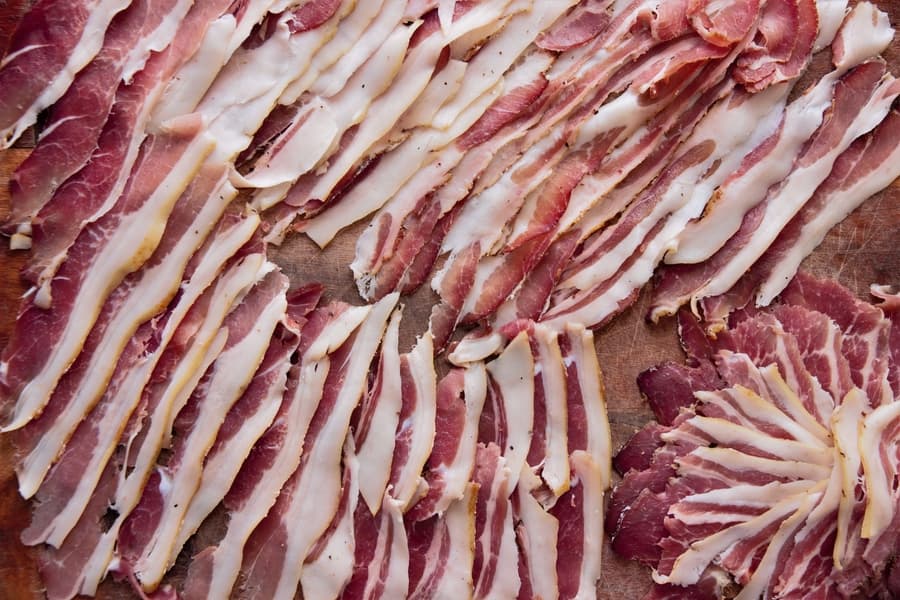 Dry Cured Cold Smoked Bacon
When I was categorizing these dry-cured meats – I thought it's crazy that cold smoked bacon is one of the only types which has to be cooked.
Most of the supermarket bacon you buy in the western world will be cured and possibly slightly dried, but really is a "raw" product.
Is Curing the Same as Cooking?
No, Curing meat is adding salt for preservation and also for flavor. Cooking meat is to heat it to a temperature until it is safe to eat.
Why is it Acceptable to Eat Prosciutto Raw?
Prosciutto has been dried until no unwanted bacteria is present. Salt has been used to preserve and flavor the meat to perfection.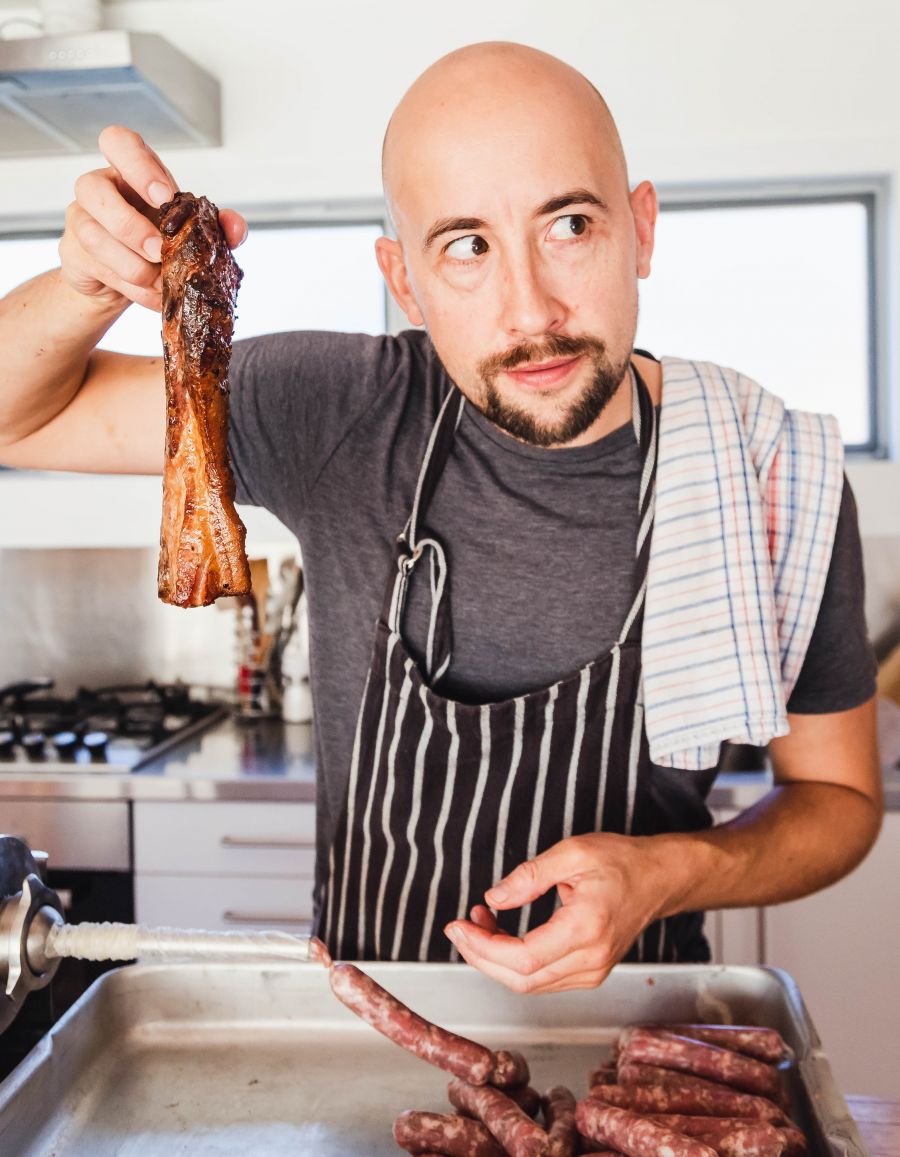 Thanks for dropping by, I've been passionate about meat curing for decades.
I Hunt, Fish, Forage, Buy, Butcher (Wannabe Norcini), Make, Savor (I'm not a Saviour), and love curing and smoking meat.
Learning and consuming in a circular fashion, I am always interested in what is happening around the curing and smoking world
Seeking the passionate behind the passion.