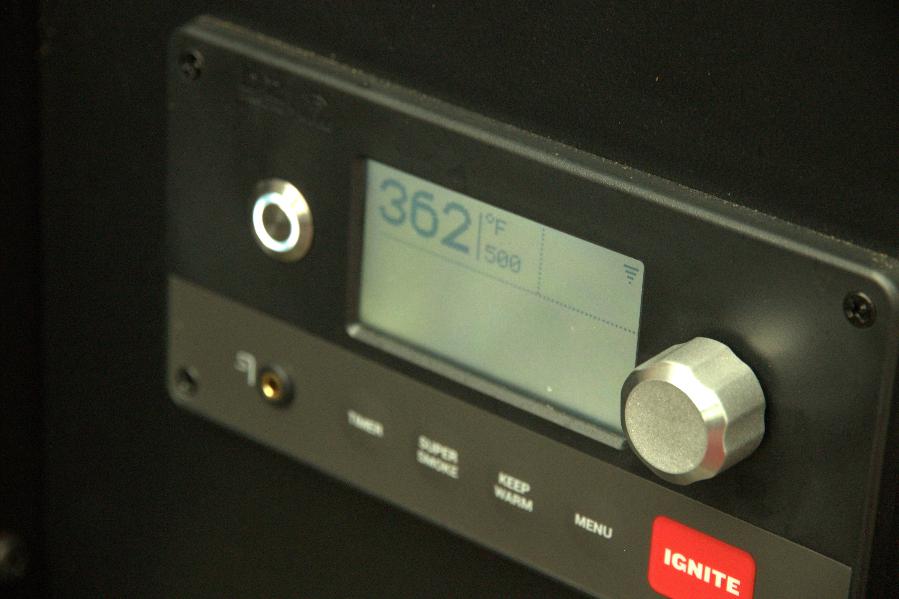 Why a pellet grill? well, for it's the simplest and easiest all-rounder that can produce world class wood fired smoked BBQ.
Fill the hopper with little pure wood pellets, push ON and wait. The pellets are fed into through a auger into the 'fire pot'. The wood pellets burn and smoke at just the right combustion to produce the magical 'thin blue smoke'.
You stick the temperature probe into the meat, and set it to your done-ness. And that's about it, super simple.
It does a fantastic job as a wood-fired BBQ smoker, but with a little heat retention, it can grill like a boss as well.
You can get some cheaper pellet grills, but from what I have heard and know, best to go with the proven models.
I know Green Mountain Grills have set themselves at a cheaper price point, the story I heard is Traeger's patent ended, so GMG started up and have been building there reputation ever since.
Since they haven't got the track record that the decades Traeger has, but they have the track record to be a major contender now. Like some of these others.
Traeger 575 -Wifi Controlled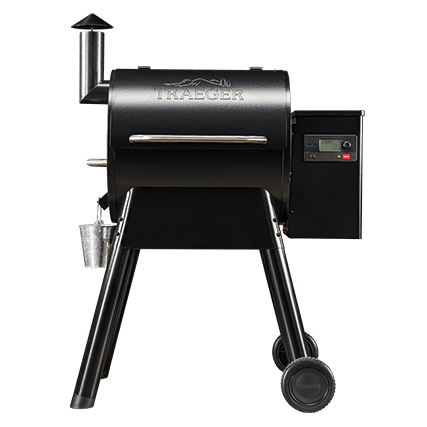 Higher-end, this is the latest from Traeger with all the bells and whistles, faster getting up to temp and you can control the smoker from anywhere in the world!
Big step up with built-in remote wifi monitoring from your phone, so now this is got a lot of added value.
I check these out in detail at a BBQ festival, got the full run down, and this is definitely on the wish list.
You download recipes and basically send it to the smoker, it will control it during the cook (but you can adjust if you want)
Brushless motor, this has all the top of the line components in my opinion.
Check it out on Amazon here.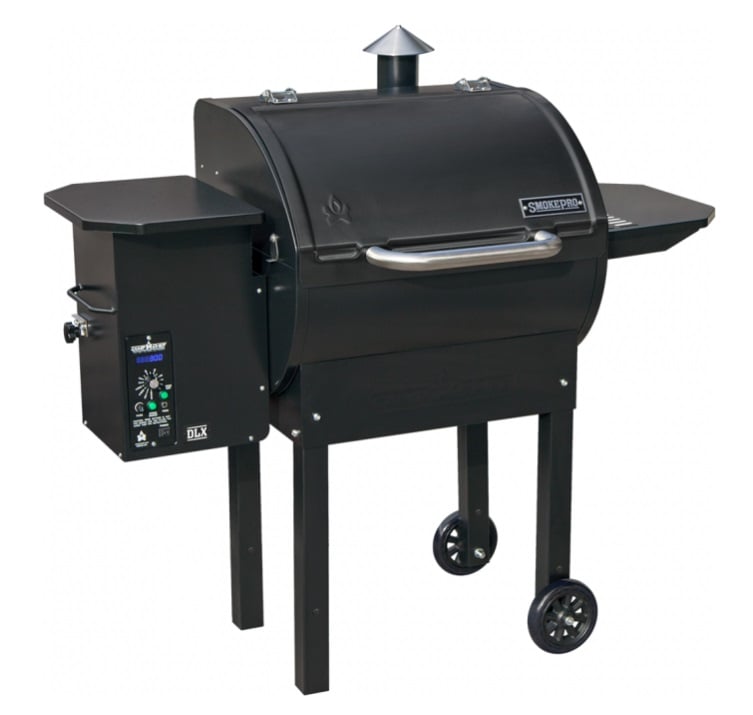 If you don't need any wifi cooking and the digital readout will do, then this is an excellent pellet burner. Keeps temp accurately, I have a neighbor who has had one for some time, of course, we compare the designs and this does exactly what it should – consistently.
It has 1x meat probe built into the system and a button to toggle between as per most pellet grills.
You just basically push START and leave it. The start up cycle takes just under 10 minutes.
Opening the lid on the camp chef to baste, for instance, the recovering of the camp chef is impressive. I think it gets back to target temp better than Traeger, not a huge point – but something I noticed.
Why do I like it?
Easy clean ash removal system
Warm rack is useful
3-year warranty
The best deal I found was through BBQ Guys, here is the link.