There is a reason why there are 4,000 positive ratings on Amazon for this little smoker.
When you can easily pay $300, $500 or more for so many smokers.
This base model for under $150 is crazy and produces the smoke flavor results with ease.
When the smoking crew gets together, we always compare the kit we use. This electric smoker has its opposition that's for sure, with the purist charcoal pitmasters.
But you gotta have the time for that type of pit smoking too. But you just can't bet the set & forget the convenience of an electric smoker to produce the goods.
Definitely, one of the easiest to use options when is it comes to low & slow smoking (or hot smoking). Don't expect an electric smoker to work like an oven, they are designed to keep that 200-250°F range.
Set & forget! That's what these are all about, the short answer is: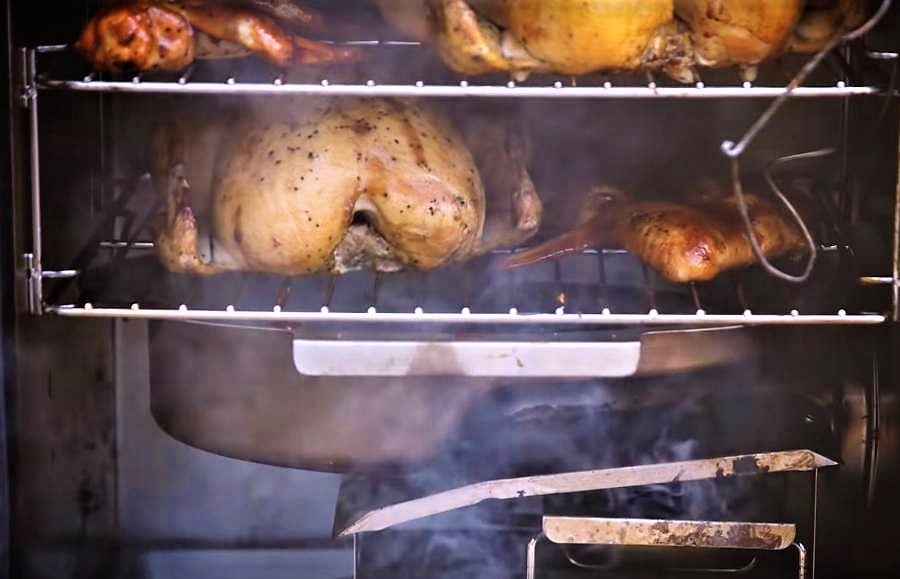 If you want to produce tasty decent low and slow smoked barbeque, then this electric smoker is a easy way to produce the goods.
I just finished doing pork ribs on my brothers Weber kettle grill, I forgot how much work it was Midday to 7 pm – I was hovering around checking the temperature probe.
Some folks really enjoy this aspect of it, but personally, the novelty has worn off a bit with charcoal. Of those 7 hours, about 2 hours it kept around 250°F. The rest of the time I was tweaking airflow and poking about.
Have no qualms in recommending the Masterbuilt Electric Smoker 30 inch, it has been in the smoking game for decades.
The other Masterbuilt variations with the bells & whistles accessories like remote control and built-in temp probe have everything you need for easy smoking goodness.
Best Parts
Most popular and proven model on the market, by a long shot
Easy thermostat controlled
External wood smoke feeder (extra tip below)
30 inch is enough for large groups like 4 chickens & 2 racks of ribs or smaller family cooking. Can go for the 40-inch model also if you are doing big cooks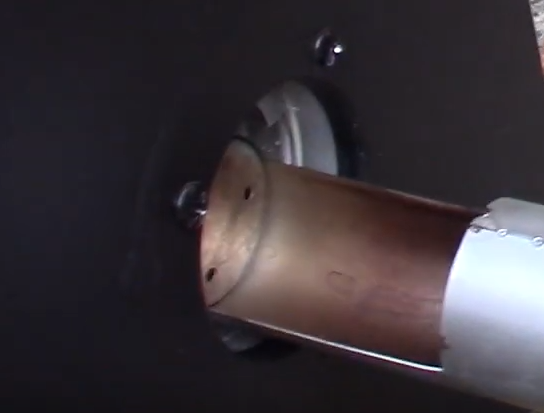 Honest Appraisal
For the money, you really can't beat the succlent successful outcomes that can be had from this smoker. But, just to be picky here are a few things to know.
At lower temps (100-170°F) the element doesn't cycle on so much, so you have to boost up the temp for a few minutes then turn it down again (I do this for fish).
Just like an oven, you can expect some variation, when I have tested this smoker with external temp probes, it can sometimes be out by 10°F, but this really that ain't going to make a lot of difference (happens all the time with charcoal smoking because you are constantly managing the fire). †
Check it out on Amazon , substantial reviews of this smoker.
Best Tips
I find using stronger wood like oak & hickory will give some decent smoke flavor, but sometimes I want to do fish or salmon at a low temp, like 170-190°F, for this I ended up getting the cold smoke attachment for the Masterbuilt. Of course, I use it for cold smoking, but you can also let it run whilst doing a hot smoke and really get the smoke flowing at any temp you want.
With the cold smoker attachment, you also don't need to have wood chips every hour or so. The cold smoke attachment will last about 5+ hours.
Here is a link to the cold smoker on Amazon.
(Probably, Masterbuilt won't want me saying this) You can add a lump of charcoal to the wood smoke pan for some extra authentic BBQ flavor.
Enjoy & Happy Smoking!