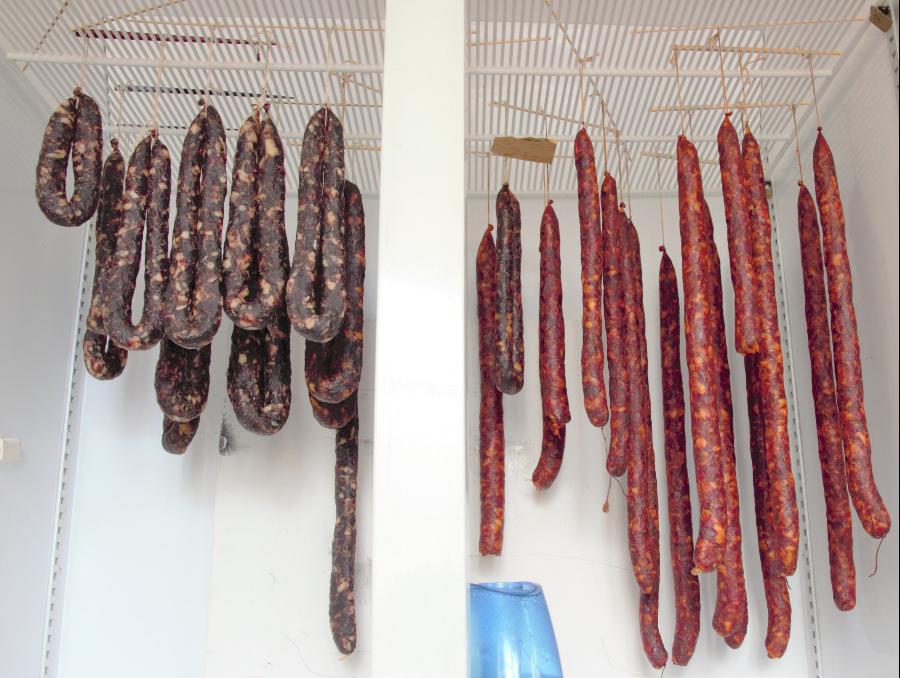 The best temperature controller depends firstly on what type of fridge you are using to cure meat and whether you want an easy plug & play option.
Many years ago I started looking at all the options for my first curing chamber, I still check out what's available when helping others and put recommendations in the courses. The options are a little bit limited to a few brands since they are designed specifically for this type of operation (yes there is wifi controlled options, more on this below).
Even in the commercial dry curing rooms and businesses I've seen, they are basically using the same hardwired options (like Auber Instruments) that are available to the do-it-yourself hobbyist meat curing charcuterie crew.
I'm just about to build another meat curing chamber, and definitely will finally go WIFI and plug-and-play for this build. If you are an electrician, electrical engineer or are very savvy when it comes to wiring appliances, maybe the hardwired option could be for you.
If you've been looking at meat curing chambers, you know the humidity is also as important as temperature. For getting the right mix of beneficial bacteria growth (penicillin) and to avoid case hardening on the outside. So below you'll find some packages for temperature and humidity controllers that are around.
(Note below are Amazon Links – No additional expense to you, but a major assistance to this site)
Best Plug & Play Temperature Controller for Meat Curing
Best Hard Wire Temperature Controller for Meat Curing
Best for Plug & Play Temperature Controller
Prewired, ready to go controller – literally just plug in your fridge and adjust to the desired temperature.
Inkbird definitely does the most popular target temperature controller for the hobbyist. Homebrewing has been another one of the major applications for this type of temperature controller. To keep the fermentation of the right level for those tasty beverages.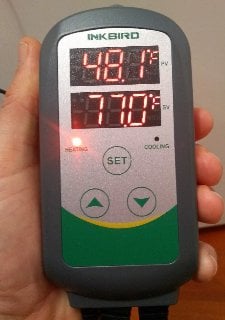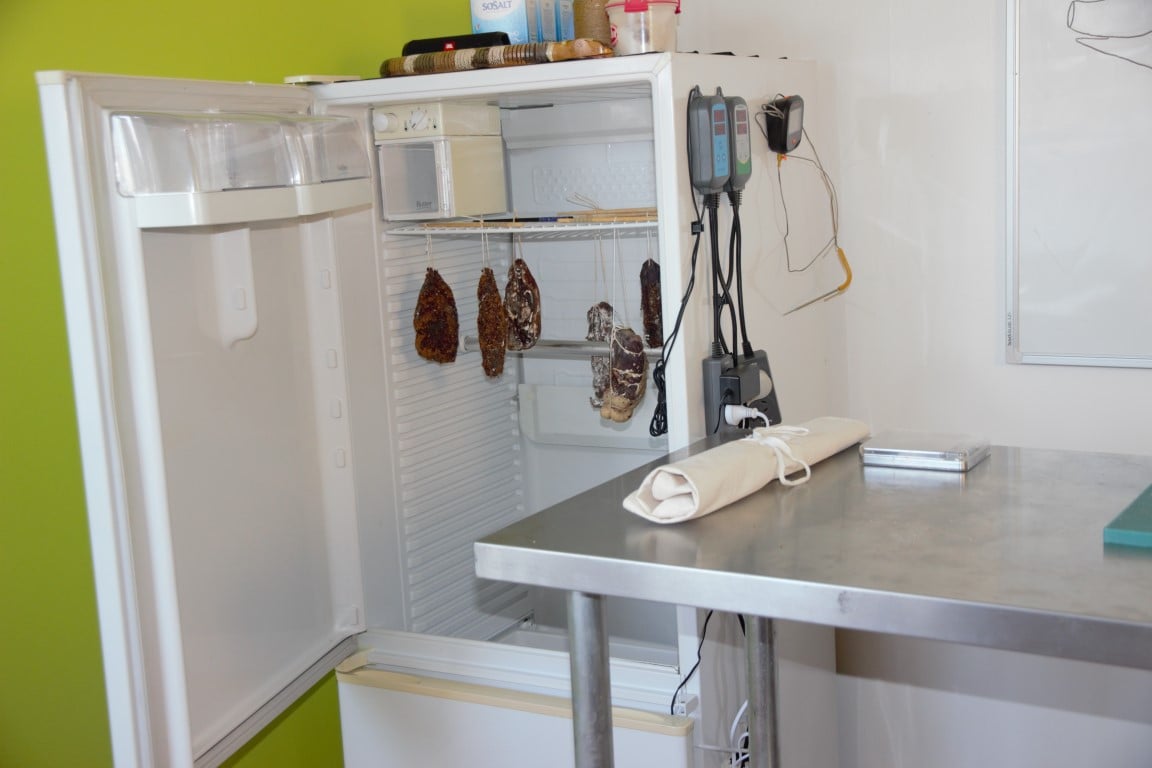 In terms of simplicity, this is the easiest option you can find to control temperature for a frost-free old fridge or even if you got a cooler you want to control for a charcuterie room. The above wasn't frost-free even, it was more 'moist' with the cooling panel on the back. A dehumidifier and humidifier in the bottom vege area took care of everything.
Down the track, if you start getting into dry-cured salami, you can use the other output for heating to get to fermentation temperatures.
When you compare this to some of the hardwired control systems, it really is a much simpler operating system, since it was designed from the ground up more for the hobbyist rather than for a commercial application.
Auber instruments have been around for a while, they are a US company that assemble their equipment in the US.
I really like Auber Instruments they are quality engineers producing the goods. Not this one, but many of there instruments are focussed on PID.
PID controllers run a tighter control loop and hence, run a tighter temperature – when I was looking at pellet grill smokers I learned a lot about PIDs.
What I found out was it doesn't really matter if they were PID controller for feeding the pellets into the firepot. It leads to fewer variations in temperature, but you don't need that level of accuracy is for temperature and humidity around meat curing – being close is good enough.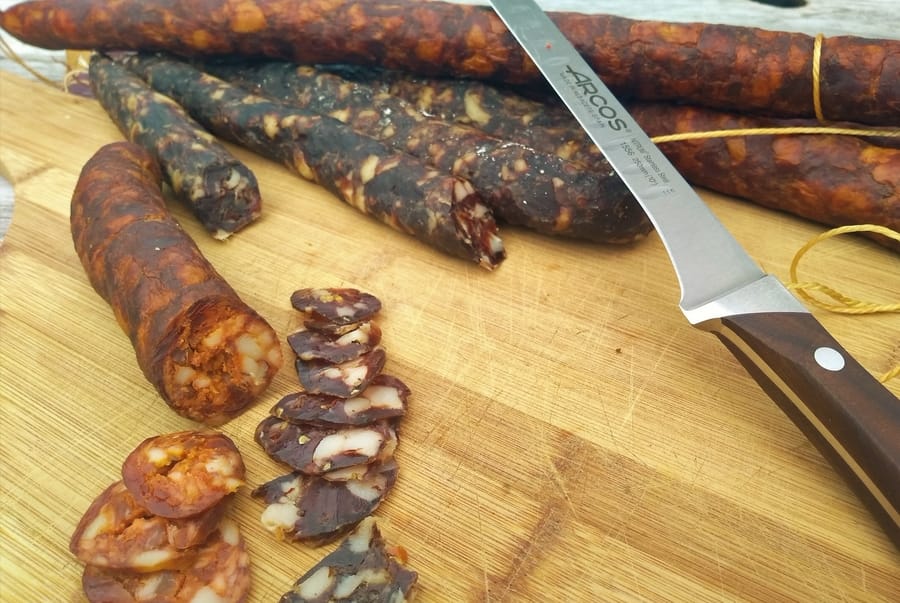 Quick storytime, I was to a Parma Factory in Italy recently – after the 3 months of control on Parma Ham – the boss said the Parma is hung in a room with huge windows on each end (the smell was heavenly). When it rains they close the windows, when it doesn't they leave them open (the climate and rivers around the Emilia-Romagna do aid to the higher humidity, however) – this goes on for at least 9 months. 2-3% loss of 85,000 Parma Hams a year from master hand salting presumably. (Midsize Parma Factory 1 of about 150 in the region – pork, salt, right conditions for while, skill and time).
Check out this 2 min video of the Wi-Fi Auber TH-220 Wifi connection.
Just note the above Auber controller is for temperature or humidity – so you have 2 inputs that can be adjusted to suit your setup.
Best Hard Wire Temperature Controller for Meat Curing
This is a very proven design for a temperature controller and I have seen many iterations.
I have used the humidity version of this controller, which is hardwired into a large double door curing chamber I had. Honestly, I needed help from an electrical friend to get all the programming differently to get all the wiring correct. Hence, why I strongly suggest you have this skill or can get some help from somebody who does.
Very simple to program compared to Auber instruments.
There are a lot of options when it comes to the different types of hardwired temperature controller. 1/16 Din is about 1.7 x 1.7″ – which is the same as what I had for my humidity controller.
As mentioned Auber Instruments are on a more commercial level compared to Inkbird.
Here is a link to the Auber Instruments Temperature Controllers for hard wiring.
Old Kitchen Fridge or Bar Fridge
Temperature
I have come across some old wine fridges that actually sit on the red wine temperatures (55-65°F/12-18°C) that can get to about the right level you want for meat curing.
So if you haven't actually got a fridge, you might want to think about this before looking at temperature control, you might just get away with without one.
Humidity
It's all really come down to what the environment is like where you live. But also what you want to use a chamber for. What I have seen when guys use a wine fridge, you may be trying to dehumidifier the chamber or humidifier.
But for an old frost free kitchen fridge always run drier, I found that they run at 20 to 30% humidity, so you want to humidifier the area.
A lot of wine fridges I have come across sit around 50% humidity which is just a touch on the 'too' dry side. But it really depends on what the local climate is like.
What Size – Choosing a Meat Curing Fridge
Whether you'll be hanging some small cuts of meat or larger legs of pork for prosciutto. Once you stick in humidifiers, dehumidifiers possibly hanging racks and maybe a fan, a small mini fridge can get full mighty quick.
You're always going to be hanging the meat to minimize the contact with any surface. I just wanted to highlight this before you get any of the gear.
Operating Temperature Range Needed
50-60°F or 10-15°C – is about right. Most of the time I leave it on about 52°F or 11°C.
It does seem to depend on your setup and sometimes needs some tweaking – I've found you need to watch and learn how your curing chamber reacts to environmental or meaty changes. It's part art, science & craft at the end of the day – but the results are phenomenal.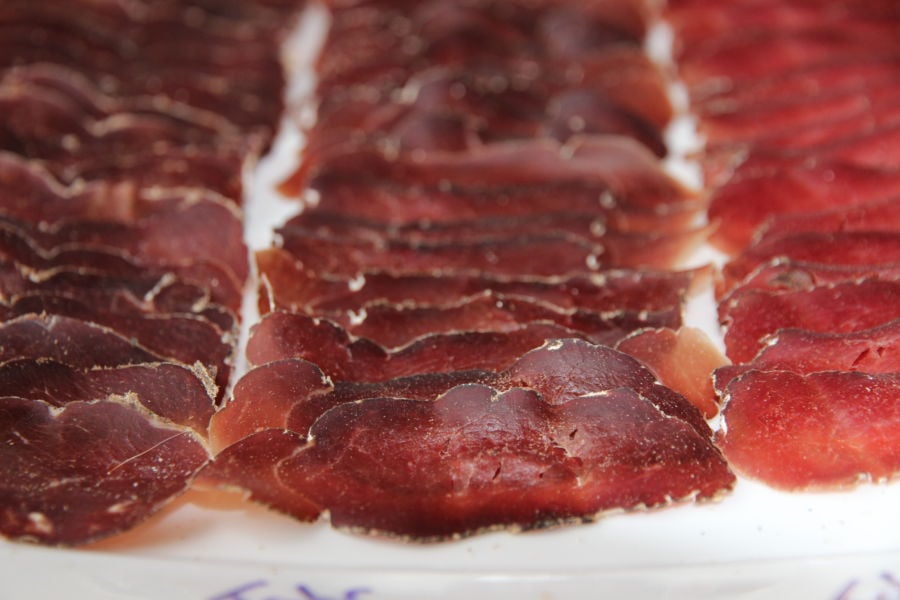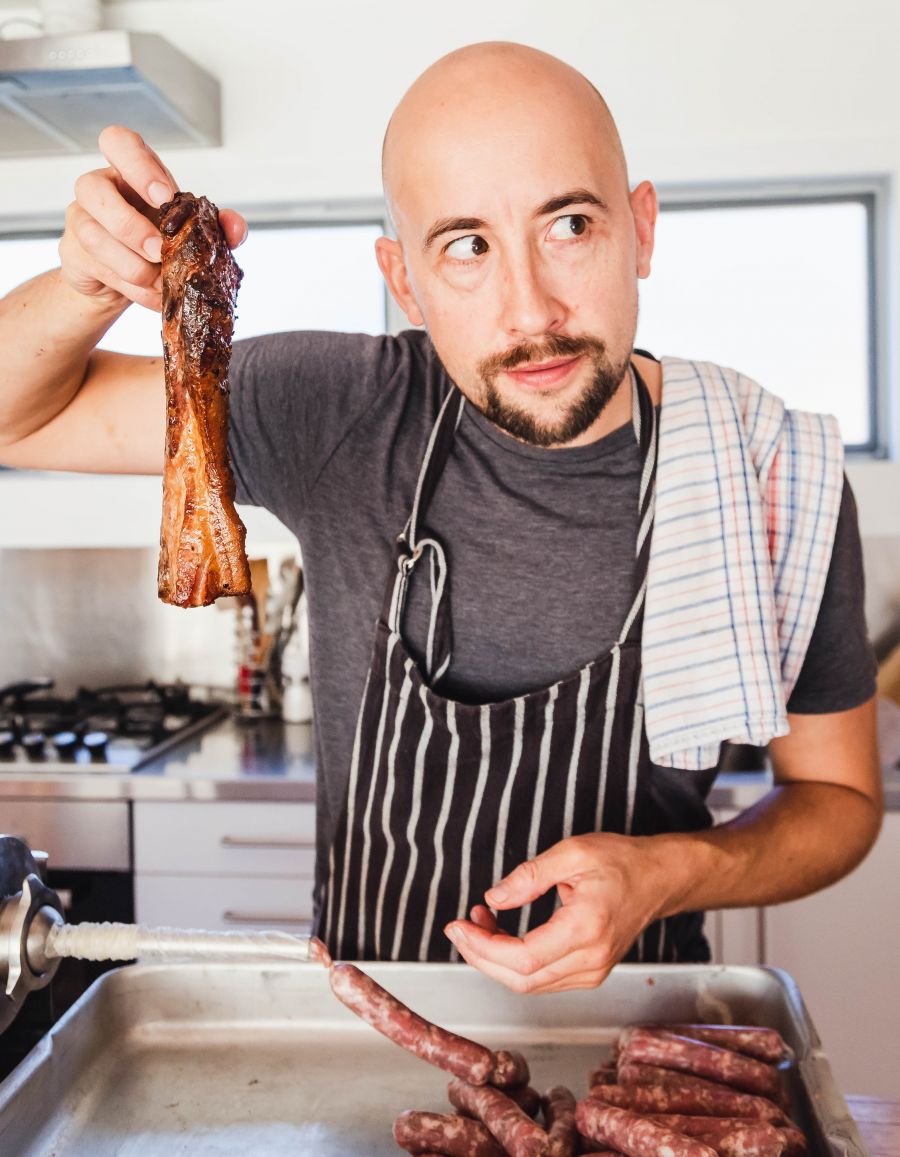 Thanks for dropping by, I've been passionate about meat curing for decades.
I Hunt, Fish, Forage, Buy, Butcher (Wannabe Norcini), Make, Savor (I'm not a Saviour), and love curing and smoking meat.
Learning and consuming in a circular fashion, I am always interested in what is happening around the curing and smoking world
Seeking the passionate behind the passion.