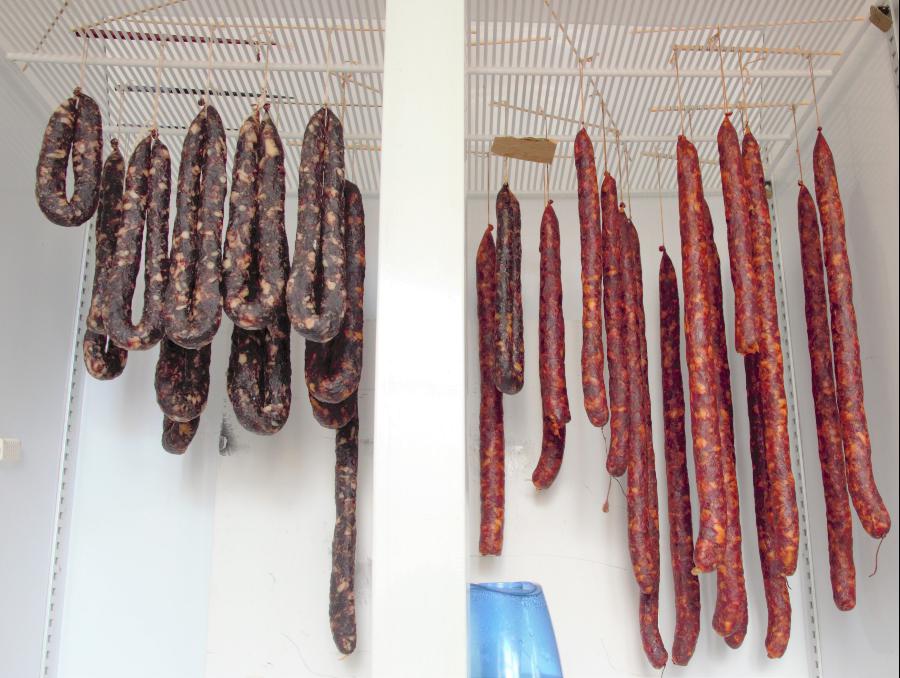 Most of the time humidifiers can be the most important part of the curing chamber.
When you're looking at this type of component, you are probably also thinking about the size of the chamber is. There is always the option of using a duct to transfer the moisture or even a pipe or exhaust which is DIY attached.
But more often than not people like to put the humidifier and in the old fridge or curing chamber.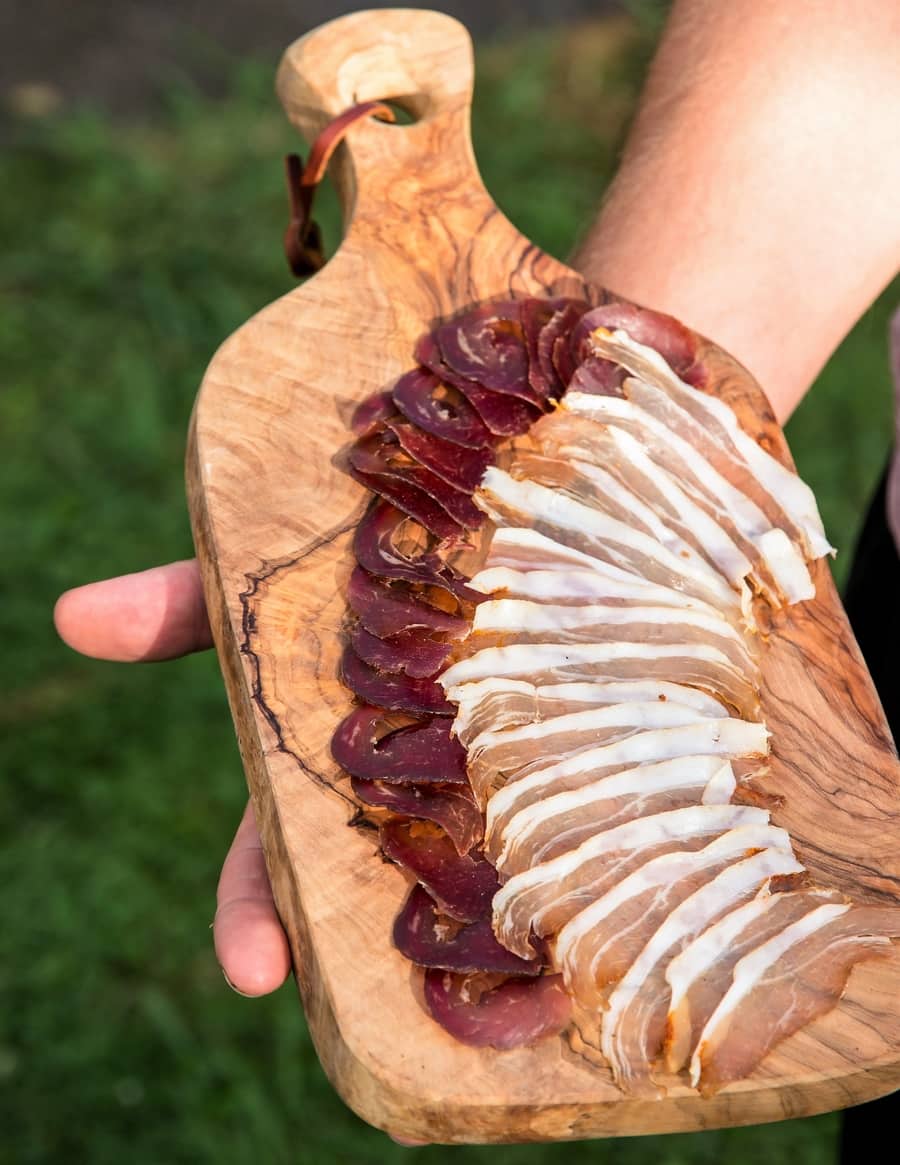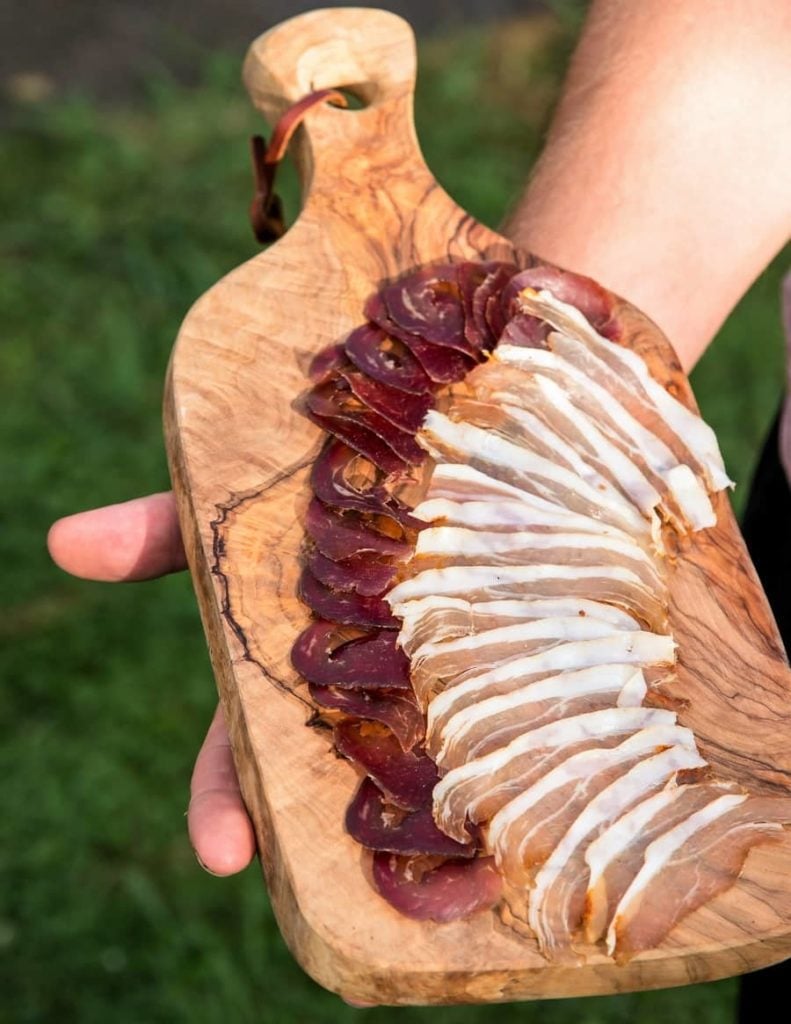 (Below are links to products, buying through a link doesn't cost you anything, but it supports my site)
Best Humidifiers for Meat Curing Chambers
Small Size Humidifier – Pure Guardian Humidifier
Mid Size Humidifier – Homasy Humidifier
Large Size Humidifier – SPT Humidifier
So the below are good for most setups with the variation being mainly the amount of water they can hold in the tank.
Main points I have found are:
Size
Needs to be ultrasonic (filtered and fine mist)
Cleanable (mid-size has a decent hole for cleaning inside)
1. Small Size Humidifier – Pure Guardian
Size: 4.7 x 4.7 x 10.8 inches
Weight: 1.1 pounds / 0.5 kg
Tank Capacity: 0.2 gallons / 2.4 Litres
Warranty: 3 Years
For pure portability, especially when using a small wine fridge, this little number can work out really well.
At just about 11″ height, it snuggly fits in the 'average' size wine fridge. Since, the cycling is minimal, quite often in a wine fridge. Filling up might not be as frequent – it always depends on your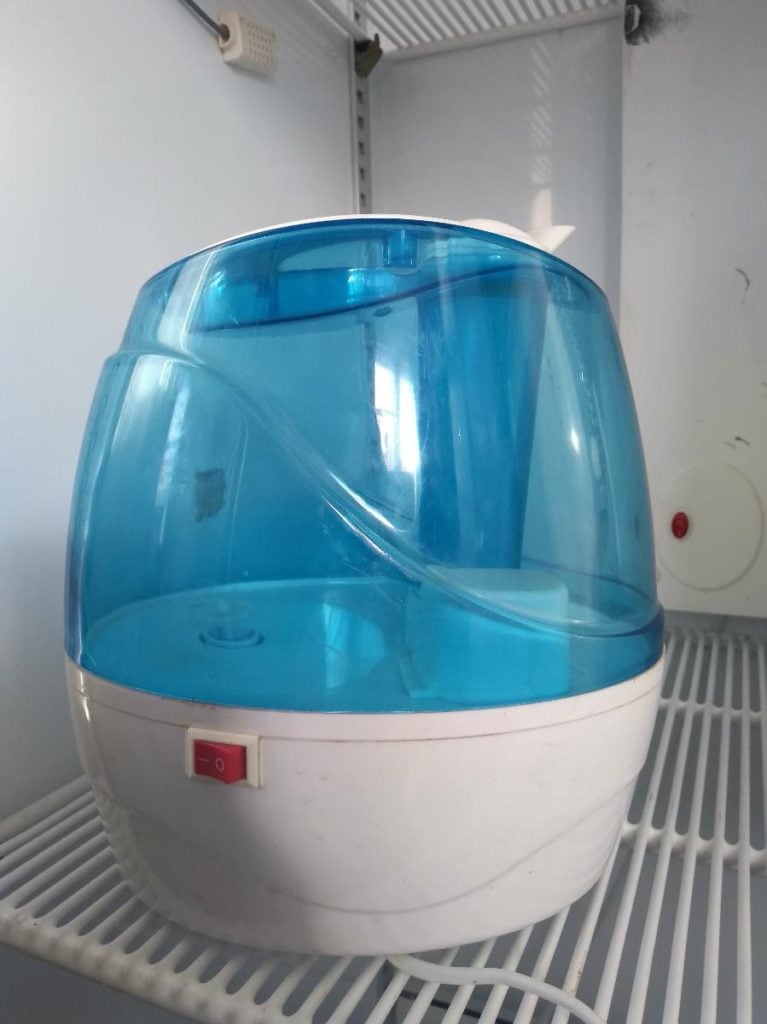 Size: 8.8 x 7.5 x 10.2 inches
Weight: 2.5 pounds / 1.1kg
Tank Capacity: 0.6 gallons / 2.2 Litres
Warranty: 1 Year
Good size for most curing chambers in the community, been used a lot. It's got the larger cleaning hole which is a plus also.
For most curing chambers this should do the job very nicely. Plug straight into the humidity controller.
I had one of the older models, but it's the same appliance with a bigger cleaning hole and they changed the buttons.
Here is the link to have a look at it.
Size: 8.4 x 12.6 x 13.75 inches
Weight: 5 pounds / 2.3kg
Tank Capacity: 2.3 gallons / 8.7 Litres
Warranty: 1 Year
Big 2.3 gallon tank, if you are going for a full-size kitchen fridge or even double door – this is a good choice.
Really decent size hole for refilling, which means also this is easier to clean when there is any build-up on the inside of the tank.
Check it out here on Amazon.
Circulating Mist/Air Flow
It might take a bit of trial and error depending on the humidifier to get the right position. Sometimes either with a fan or the cold compressor will circulated air a certain wait.
Sometimes, I have the humidifier pointing toward the wall a bit so it isn't misting directly onto the cured meat.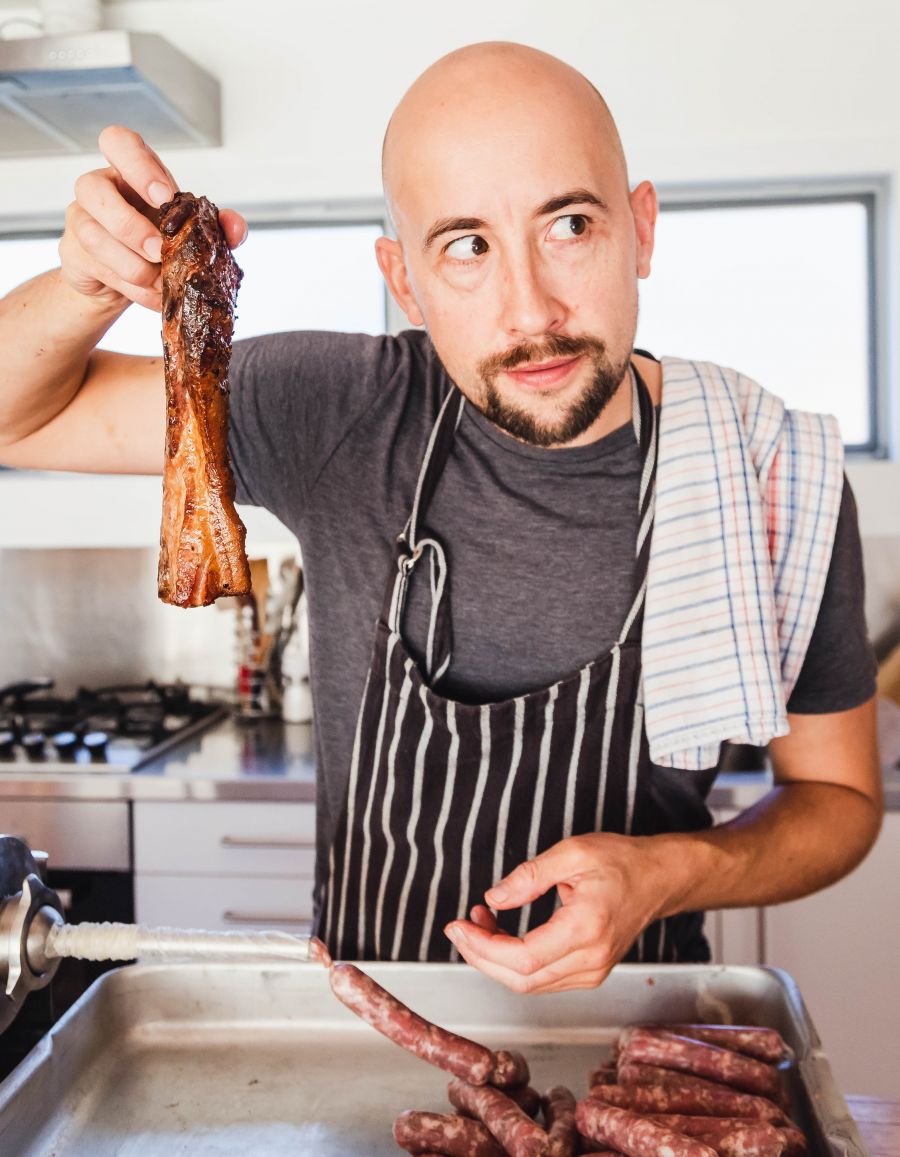 Thanks for dropping by, I've been passionate about meat curing for decades.
I Hunt, Fish, Forage, Buy, Butcher (Wannabe Norcini), Make, Savor (I'm not a Saviour), and love curing and smoking meat.
Learning and consuming in a circular fashion, I am always interested in what is happening around the curing and smoking world
Seeking the passionate behind the passion.