For decades, immersed in studying, working, learning, and teaching the art and craft of meat curing, now sharing his passion with you through his content.
(Last Updated On: December 11, 2022)
Being a super keen guy on curing and smoking all kinds of stuff, I've spent hundreds if not thousands of hours smoking over the years (not just meat either).
As I've learned many of the in's and out's of cold smoking over 20 odd years, like everything I'm still learning. But it's kind of become second nature too.
Smokai is a New Zealand company, I was surprised to hear that large portion of their sales came from the USA or Europe (same as guys who buy courses through my blog).
I've been using a similar product from UFO Smoke Generators. Many don't know, but like the jet boat, Guys in New Zealand also invented this type of smoker generator!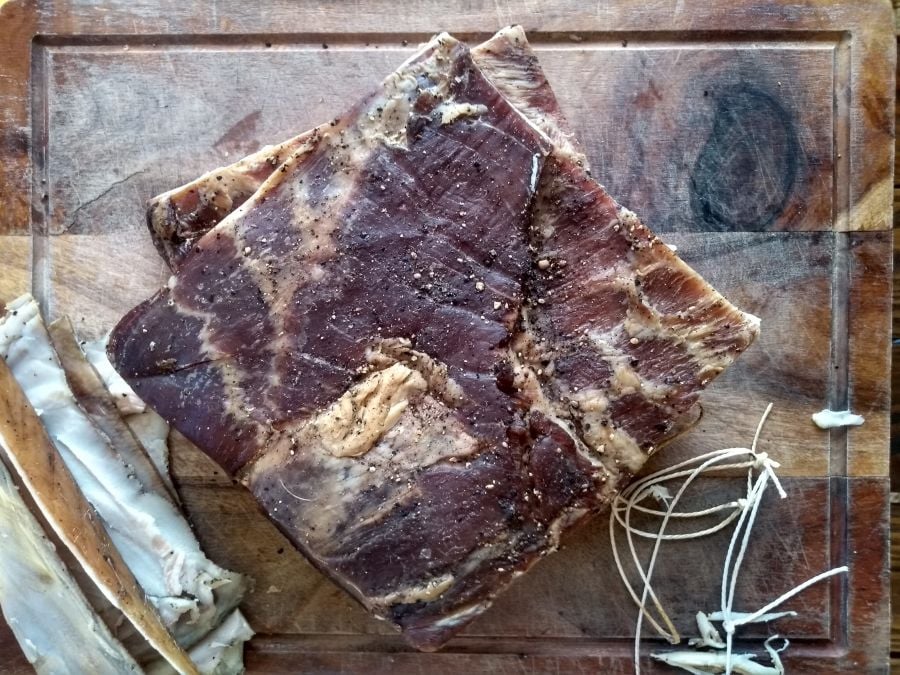 I ended up having a few chats with Tony, the owner of Smokai about the differences in smoke generators on the market.
Then when I actually received 2 of the generators, I could see straightaway some gleaming differences in design as well, which I shall elaborate on.
The idea behind this post was to review and compare, to make the best recommendation for a cold smoker or a smoke generator.
Here is the short answer.
What is the Best Smoke Generator Available? Based on Ease of Starting, Control of Smoke, Clean Burning, and Solid Design. Smokai has produced the best product on the market today.
Some people turn up here just to get the straightforward answer, and there it is!
The other guys on the market,
The Smoke Daddy is a US product that doesn't burn cleanly, it has a lot of build-up and just isn't thought through in terms of the type of combustion you want (in my opinion for cold or hot smoking). I've heard very average reviews and have stayed away from this.
UFO Smokers are a copycat of the Smokai, like a complete copycat. Definitely a lighter and less robust product as well.
There are a couple of other copycats around Europe as well.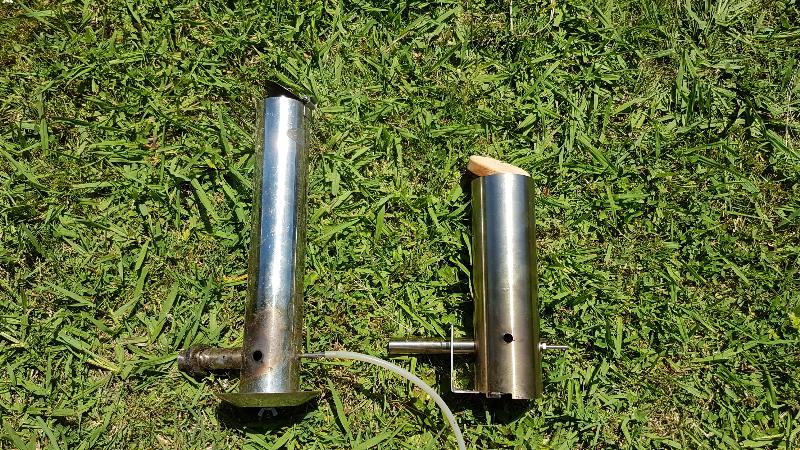 Apart from a pump DIY fix the UFO has done the job before the Smokai took over (I really only recently found out about this sneakiness of these copycats!).
I spent a lot of time unblocking the UFO smoke generator over the years though….
I've used other methods and still do, a simple 1 piece of charcoal/wood in a pile (not very controllable but works) and pellet tube or maze smoking of course. But after trying all the other techniques out there, the Smokai is now my 'go-to' smoke generator.
Tony from Smokai was so confident about the products, he sent me the classic & magnum to try out and review in detail, so here it is!
I've put one on a friend's wine barrel, the 3L Magnum and I've used the 1L extensively on my 5 burner gas grill and kettle grill. (I want to mount it to a modular old beehive box or an old curing chamber fridge I have – but yet to source the honey box).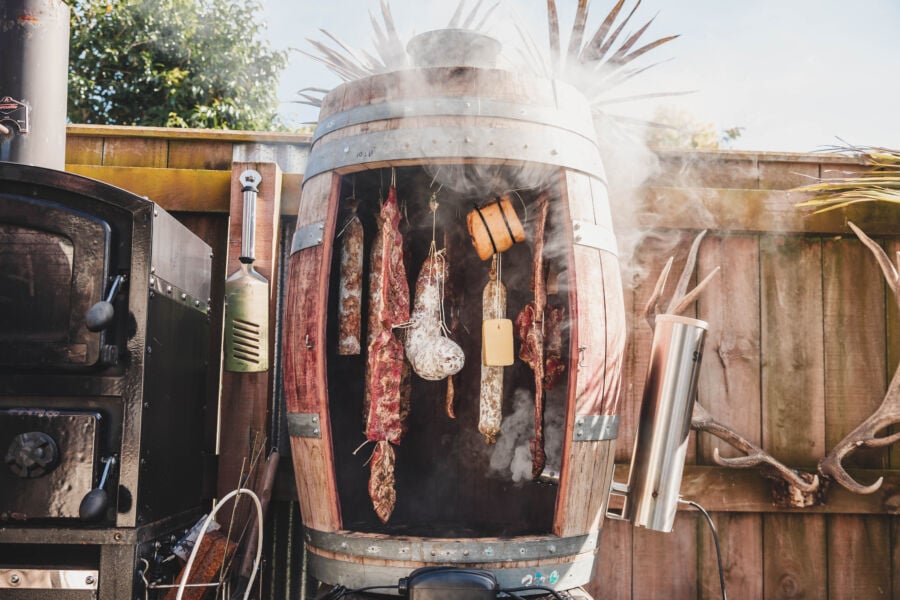 As always, this review is an attempt at being unbias and honest.
Review Breakdown of Smokai Smoke Generators
First some specs, then the nitty-gritty.
Specifications of Different Smokai Sizes
Sizes and Smoking Time Capacity:
I have the 1L (8 hrs approx) – I've been using pellets and the wood chips from Smokai – both Hickory and Maple. My mate is using the 3L magnum on his wine barrel.
It's burning a little faster than 4 hours for half load I've found with the 1L classic, but I don't have the pump set on minimum smoke either. Of course, less airflow less smoke slower burning.
More recently, I've been cold smoking dry-cured pork – I like to do a 2x 3 hour session. Half filling the 1 L was sufficient in doing this easy, and it burns very clean! Unlike some other smoke generators on the market..
Of course, since it has a variable air control, if you crank it up – it's going to smash through the wood. It produces an abundance of smoke if you want it!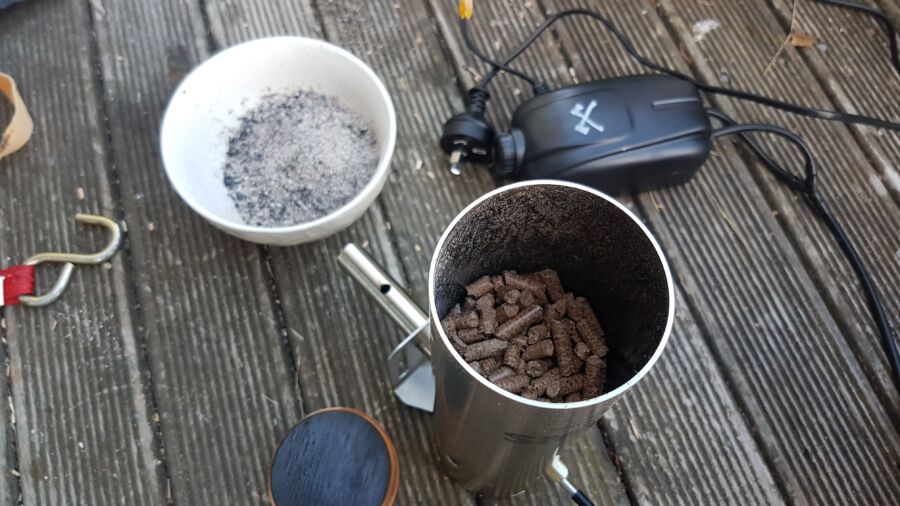 I also used hickory wood pellets, a different type of burning (burns hot) – same results.
When buying a Smokai, wherever you are in the world, you choose a power supply depending on your place in the world – most Smokai's are sold in the USA and Europe from what Tony's has said.
Ease of Starting
It was quite a surprise when I started up the Smokai, all I needed was a normal lighter.
Specifically, this was with wood chips, not wood pellets. Wood chips are recommended 2-10mm, I think 3-6 mm would be the easiest to start.
This is because every time I use the UFO smoker, I would need a blow torch style lighter, couldn't light it with a stnadard lighter.
My thoughts are that the pump turned up to high on the smokai has more push through and therefore a stronger venturi effect, it also draws in from the bottom only – not sure but this might be another factor why it pumps plenty of smoke and burns clean.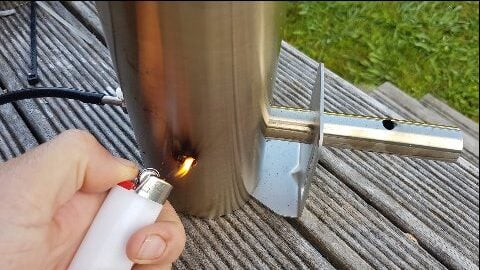 It gets hot too, with wood burning inside it, keep this in with the mounting. It has a built-in bracket, and you just drill 4 nut/bolt holes.
Funny side story – I was actually pumping out a considerable amount of smoke (transparent smoking smoke). It was a clear blue sky and my neighbors called the fire brigade. The firemen were impressed with my smokai smoker though!
I went around after and told the neighbors I will bring them some ham!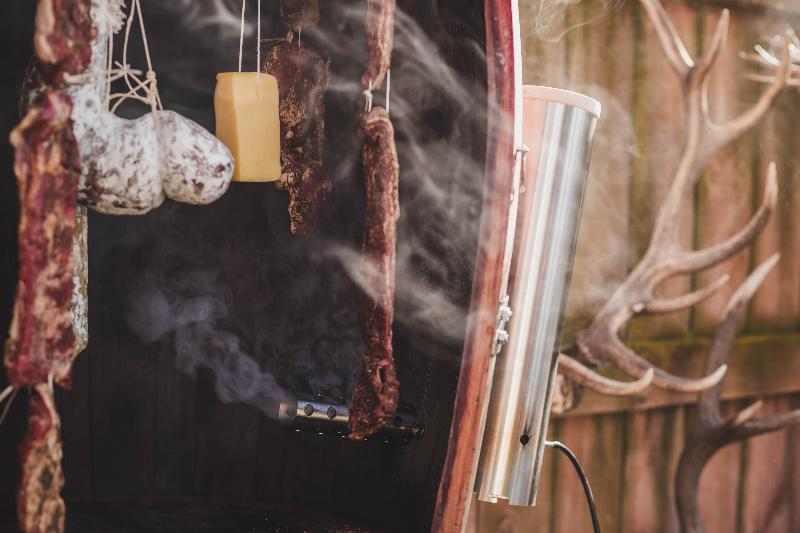 Control of Smoke
This is the key, I love the pellet tube smoker for its simplicity, but when it comes to controlling – how much smoke, the smoke generator certainly wins.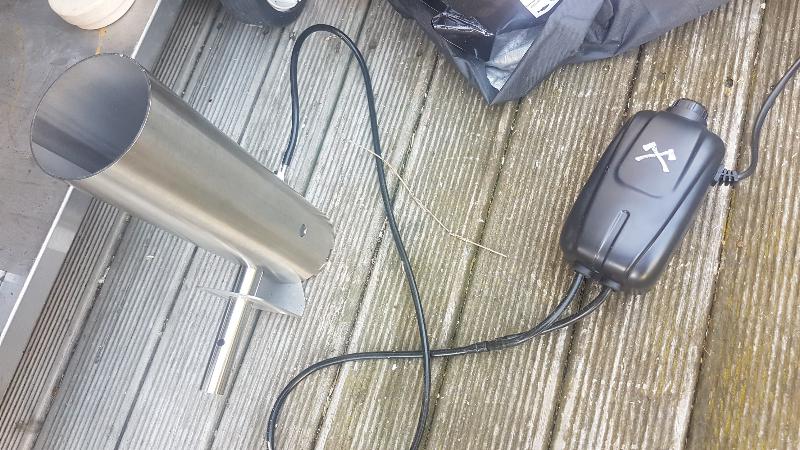 The air compressor that creates the venturi effect (smoke is 'pulled' into the smoking chamber) does the job. And when you wind it up to full power, it's a crazy amount of smoke! Too much for most backyarders for sure.
Clean Burning Wood
This is something Tony talked about, it's a cleaner burn which means less of the undesirable things in the smoke.
You get the 'transparent' thin blue smoke that's talked about a lot in the food smoking community. See-through smoke in other words.
And to be honest different woods can actually give off different colors of smoke too! Like yellow!
Solid Design
As simple as a tube with a pump on it sounds, I've come to think there is much more going on here than what I think.
304 Stainless steel for the Smokai, makes is heavier and stronger. All parts fit together snugly.
Cleaning A Smoke Generator Factor
The UFO does not detach easily, the smokai does.
It's got some locking mechanism with the horizontal pipe – I find this a smart design for easy cleaning.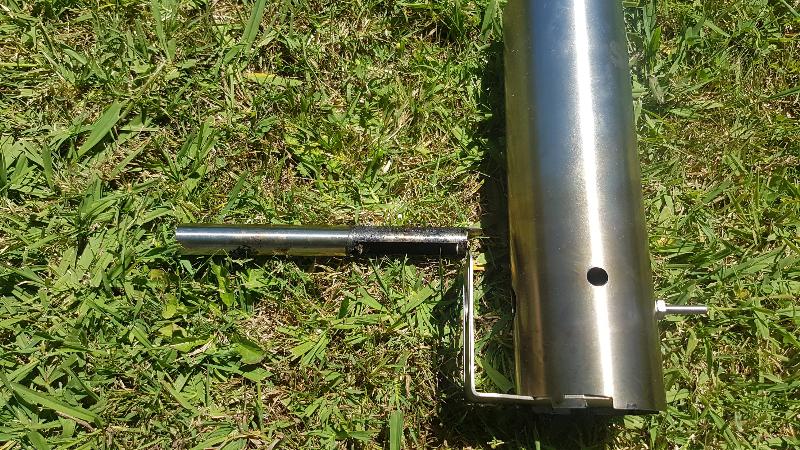 The main cleaning is just tipping out all the ash once it's completely cooled down. I just empty onto vege garden or into compost in.
Any residue you want to wipe up, the more you regularly clean the better it will work.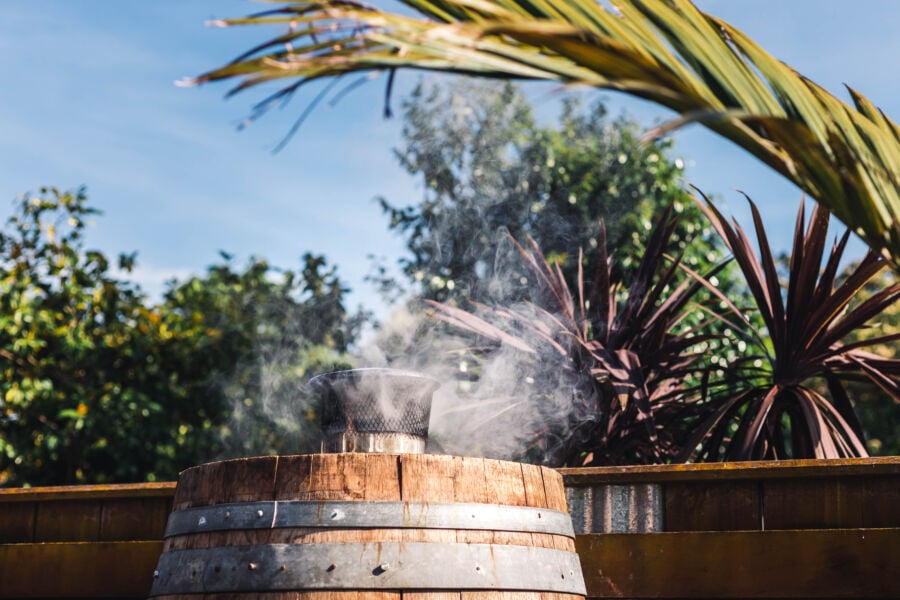 Check out the Smokai Options.
Why Get a Smoke Generator Compared to Other Cold Smokers?
Pros
Control of Smoke
Consistent Outcomes
Cleaning is Straightforward
Attaches to Various Smoking Chambers – i.e grill, wine barrel, wooden box (see below)
Cons
Down Sides – Need Power
It's an investment (but I expect 10+ years out of a smoke generator)
Here is a video I did whilst sipping a glass of Sangiovese!
Attaching to Smoking Areas
You could attach these units to:
Wine Barrel
Old Fridge (like a curing fridge that you don't use, or have nicked the coolant pipe, yes I have been there and learned)
Smoking Cabinet or Wooden Box
Smokehouse
Kettle or Barrel Smoker
Beehive Box (I've looking for one like it's modular aspects)
Pellet Grill Smoker (careful due to pressure that is balanced for the burn pot in some models)
Play House that's not used.. (someone contacted me through this blog and said they were doing a conversion, hope it's untreated wood!)
On the Smokai website, there are these mounting ideas – check them out too.
Summary, if you want a consistent smoker that's built solid – this is a smart bit of equipment.
Now my 'go to' smoke option for cold smoking or some hot smoking indirect low and slow styles as well.
Order one here from Smokai direct from their site.
For decades, immersed in studying, working, learning, and teaching the art and craft of meat curing, now sharing his passion with you through his content.