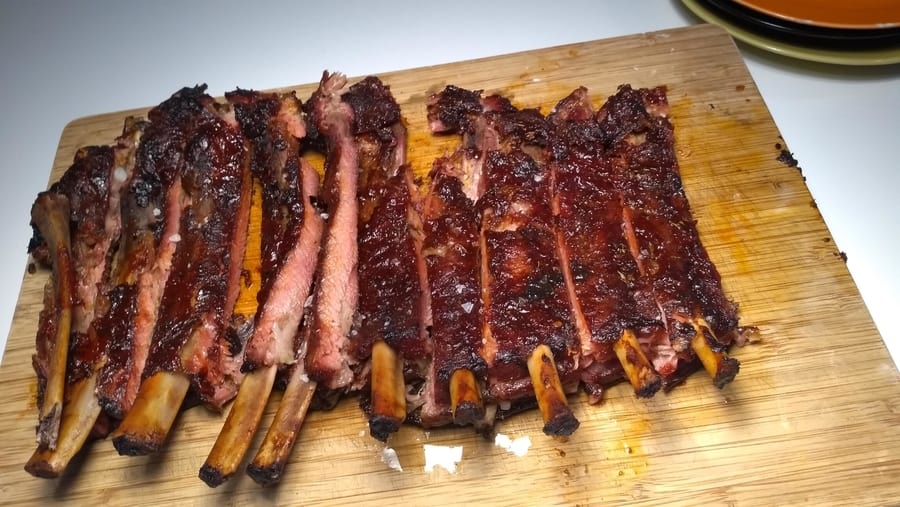 It's something I lived without for some time. But what you get done with one is a game-changer, it does help create consistent outcomes at the end of the day.
Anyone who knows a little about BBQ and smoking works out:
Hood Lid Temperature Gauges are inaccurate
You want to know cooking temperature at the grill height
Internal Meat Temperature at crucial to getting consistent outcomes and done-ness exactly how you like whether it's a certain texture from ribs, pulled pork or a perfect medium rear reverse seared steak
Here are a few I love to monitor meat temperature probes and cook area temperature.
Below that is the instant temperature probe read type – perfect for checking in multiple parts of the meat or getting an instant-read of a steak.
Built-in Thermometers just don't show an accurate temperature, I have experienced this with kettles, drums, electric and ceramic egg smokers!
So below are 3 awesome probes: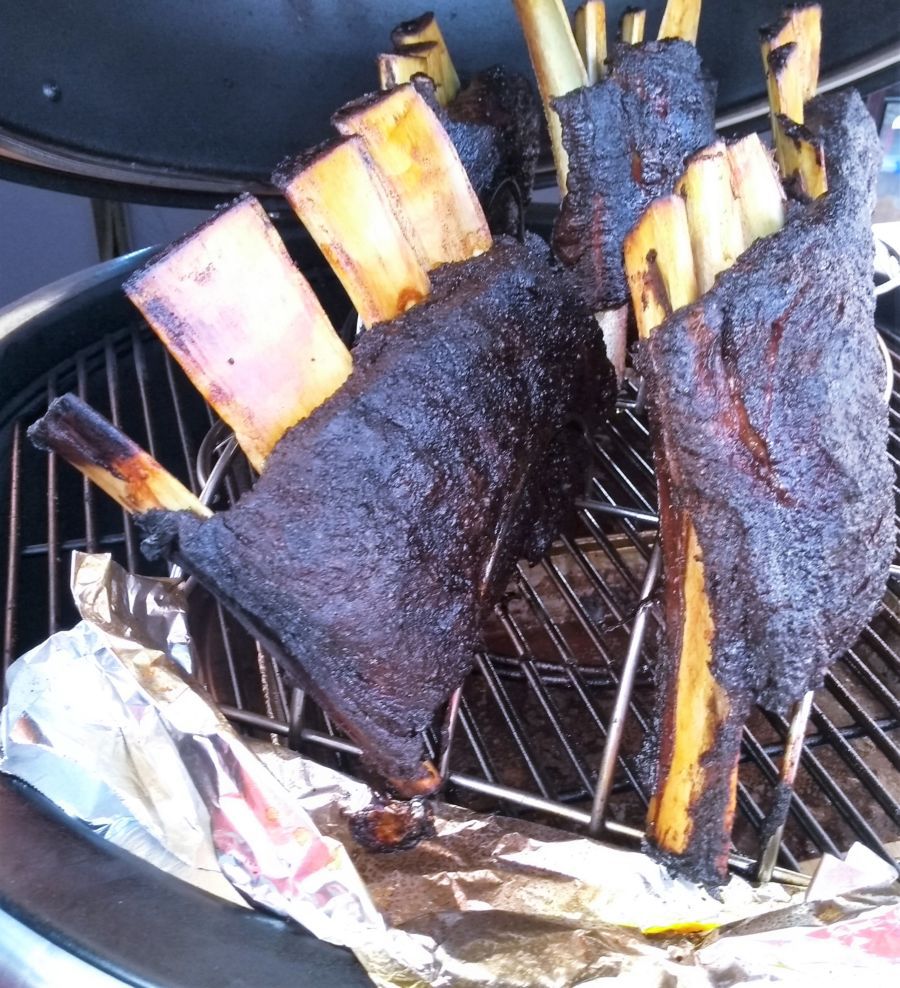 High Tech – Inkbird WiFi Grill Thermometer IBBQ-4T
All-Rounder – ThermPro TP-20
Budget – ThermPro TP-17
p.s If you like the info on this site, buying through these links doesn't cost you anything but supports the website – cheers Tom
If you haven't got one, any of these will start the journet to BBQ smoked perfection. I remember so many times doing roast pork/beef/chicken not before I got into low and slow – under and over cooking was a pain. Once you know internal temperature, meat cooking is so much easier.
Inkbird for a lot of BBQ Smoking guys is a brand they haven't heard of much. But I know Inkbird through the dry curing and salami making I have done over the years.
They produce awesome humidity and temperature controllers (wifi too), for keeping a meat curing chamber in the right conditions. These controllers can also be used for dry-aging meat (like 60-day dry-aged Waygu beef dipped in lard).
Anyway, Inkbird produces a true wifi temperature probe that fits the bill for those techy guys that want to leave the house during a long cook.
Other professional pitmaster true wireless probes on the market are like $200+, this unit is like half the cost with lots of functionality.
Here is a quick 3 min video, giving a quick look.
Design
Waterproof (though I would still always cover a probe regardless)
iOS or Android phones can be used (free app)
Rechargeable, nice to not keep having to replace batteries
4 Probes (1 for Cooking Area – 3 for Meat for instance)
Presets for Meat and Rare to Well Done
Push Notification through your phone, even if app is closed – you get notified of low/high alarms or hitting target temperature
Can download temp graphs if you want
Ease of Use
Initial setup phone to prove, then you have phone on wifie or any other network (so has to be in wifi range around home or using phone data)
Cost
Around $100
Check out this techy beast probe here.
iTronics have really smashed it out of the park with this one!
The previous models were well made, but the TP20 has everything you could need and really comes through with extras as well (Differences like TP20 is splashproof, larger screen, etc).
Here is a quick 3 min video from ThermPro TP-20 to show you the basics.
Design
Robust, Solid and Big LCD Backlit Screen
Long Range at Home Wifi Range -300ft /100m (but just around the house)
It has presets for meat temperatures – making it easy to choose how you like your steak or making sure that chicken is cooked
Comes with a metal hook for hanging
Free clip for belt and has rubber case included
stopwatch or timer function built-in
Ease of Use
Insert batteries and it's ready to go
Button are intuitive (trust me – a lot of wireless probes are a pain in the ass to setup)
Cost & Warranty
affordable – under $50
Register it – 1 year changes to

3 years warranty
Click here to check out the 1,000s of reviews on Amazon.
Seriously, for under $30 you get a duel probe model. My brother had the single probe model (he hardly ever uses his grill), it works a treat, but 2x probes is minimum I feel.
For someone who doesn't do a lot of smoking or cooking – this is a great little duel probe option to keep eye on the cooking area and internal temperature.
A quick 4 min video on the TP-17 – it's a simple little device.
Design
Plug and play – simple
Intuitive
C° or F° – setting
East of Use
Cost
Check it out on Amazon here.
Last, if you haven't got a probe, and want the simplest thing out there – this is what my brother has below, does the job. His propane oven in an old house didn't show the temperature on the oven, so we used it for figuring out the temps as well.
The Single Probe ThermPro is like $10-15 – check it out here.
Now, you may think I am a ThermPro junkie from the above picks, and ThermPen does a great instant read as well (check it out here).
These little extras below are worth a little more I feel.
For an extra $5 Kizen you get:
IP67 Waterproof Design
Lifetime warranty
It's under $20 – check it out here.