Not all meat slicers can do the job of wafer-thin for your cured meats.
After experiencing and using many domestic and commercial deli slicers, I will highlight which equipment can do the correct thin cutting, and also highlight why that can.
I have learned that all the deli slicers under about $250 (USD) can't do the job, they just aren't built for it and don't have the tolerances.
Commercial deli slicers are in the price range of $600- $5,000+ depending on certain factors – so keep this in mind. The below-suggested produce can produce the same outcomes in lower volume for thin slicing.
The sub-$250 range is for thicker slicing, like bacon, bread, ham, turkey, roast beef, cheese etc..). These foods don't need to be translucently thin to be savored and enjoyed.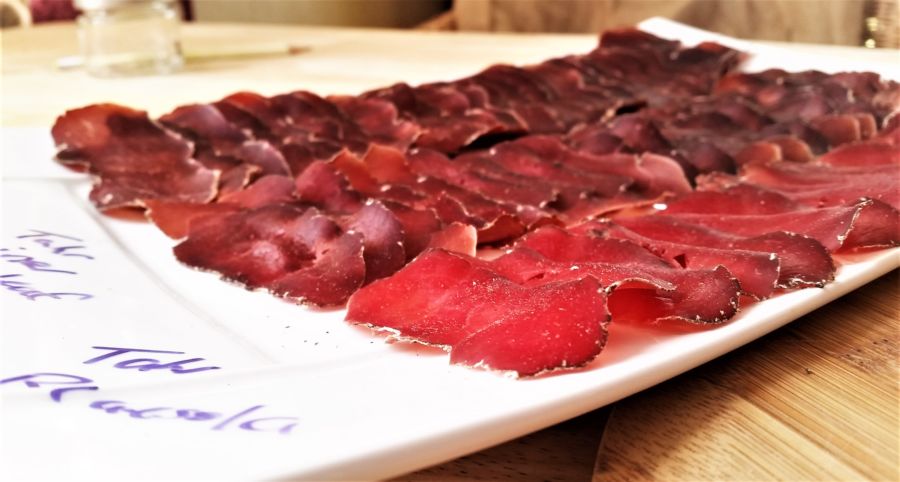 As you probably know, the salt concentration in dry cured meats is greatly influenced by the thickness, hence why the right deli or meat slicer is so important.
I spent many months around Italy in delis, salumeria, supermarkets, and Italian houses – there was always a reliable deli slicer for the job of slicing wafer-thin dry-cured meat, I learned a lot back then.
These products are also suitable for thin-slicing raw meat for Korean-style BBQ.
Meats Slicer Options for Wafer Thin
If under $250 is your budget, I suggest looking for a second-hand slicer that fills the below criteria.
If you're specifically after a deli slicer for those ultra-wafer-thin cuts, I put a little video together to give you some tips:
Here are the suggestions and recommendations, to be helpful to you. I've included the important factors in a deli slicer for thin slicing below as well. Follow that, you will find why certain deli slicers don't cut thin.
Deli Slicer Recommendations
Model
Weight
Blade & Size
Thinnest Cut
Motor
Uses
KWS MS-12NT
61lbs
Teflon/12″
1/25″/<1mm
420W
Large & Precise – Cheese, Fruit, Vegetables, deli meat, dry-cured or raw meat
KWS MS-10XT Red Premium
38lbs
Smooth Teflon/10″
1/25″/<1mm
320W
Precise slicing – Cheese, Fruit, Vegetables or deli meat, dry-cured or raw meat
BESWOOD 10″ Premium
33lbs
Chromium Steel/10″
1/25″/<1mm
240W
Precise slicing – commercial entry-level, charcuterie, dry-cured, raw, fruit, vegetables
KWS MS-6RS Premium
28lbs
304 Steel /7.67″
1/25″/<1mm
200W
Precise – Cheese, Fruit, Vegetables, deli meat, dry-cured or raw meat
Sirman 300 (Commercial)
26lbs
Chromed/5-12″
1/25″/<1mm
190W
Precise slicing – commercial entry-level, charcuterie, dry-cured, raw, fruit, vegetables
Berkel 250
(High Quality)
33lb
Chromed/10″
1/25″/<1mm
190W
Precise – Cheese, Fruit, Vegetables, deli meat, dry-cured or raw meat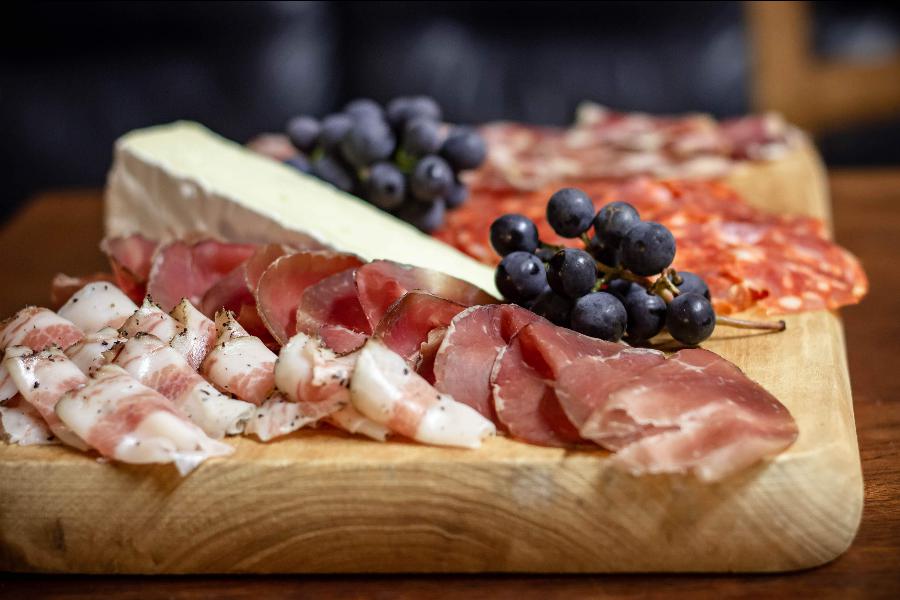 Commercial level, high powered motor, effortless slicing, for "at home" semi-professional who has a complete passion for meat curing and also cutting with complete ease. This is it – it's an investment.
Teflon-coated 12″ blade
Whetstone sharpening of course
440 revs per min
60lb weight
Check it out here on Amazon.
The Beswood 10″ slicer ticks all the boxes and is well proven, it's one of the most affordable deli slicers (commercial grade design but great for at home), that you can get.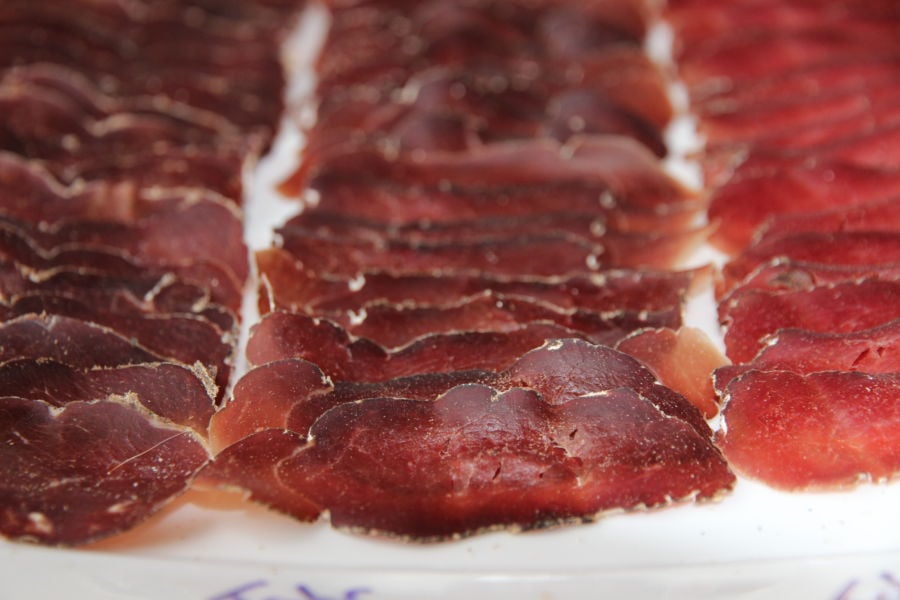 Here's a quick 3-minute video that shows you a quick overview, it can cut much thinner than this tri-tip.
Incredibly solid build, these have a serious weight which is needed for any heavy machinery made to do the job.
Commercial quality at a home user price (Around $300)
You won't have any regrets, yes it is an investment, but this is the type of slicer that will just keep giving.
Check this out on Amazon here – there are some excellent Amazon reviews with great wafer thin-slicing on there as well.
Dimensions, the KWS Slicer is 17.5 x 15.8 x 13.3″ it's compact and powerful.
It says 6″, but it's actually over 7″ in reality – but still one of the mini sizes around that can slice super thin.
Cutting dry-cured meat, frozen meat, or fresh (semi-freezing can help for ultra-thin slices).
Small, but a superb slicing tool and it doesn't make much noise either.
Here is a quick clip of it in action.
The Teflon coating blade is the way to go, for minimal resistance.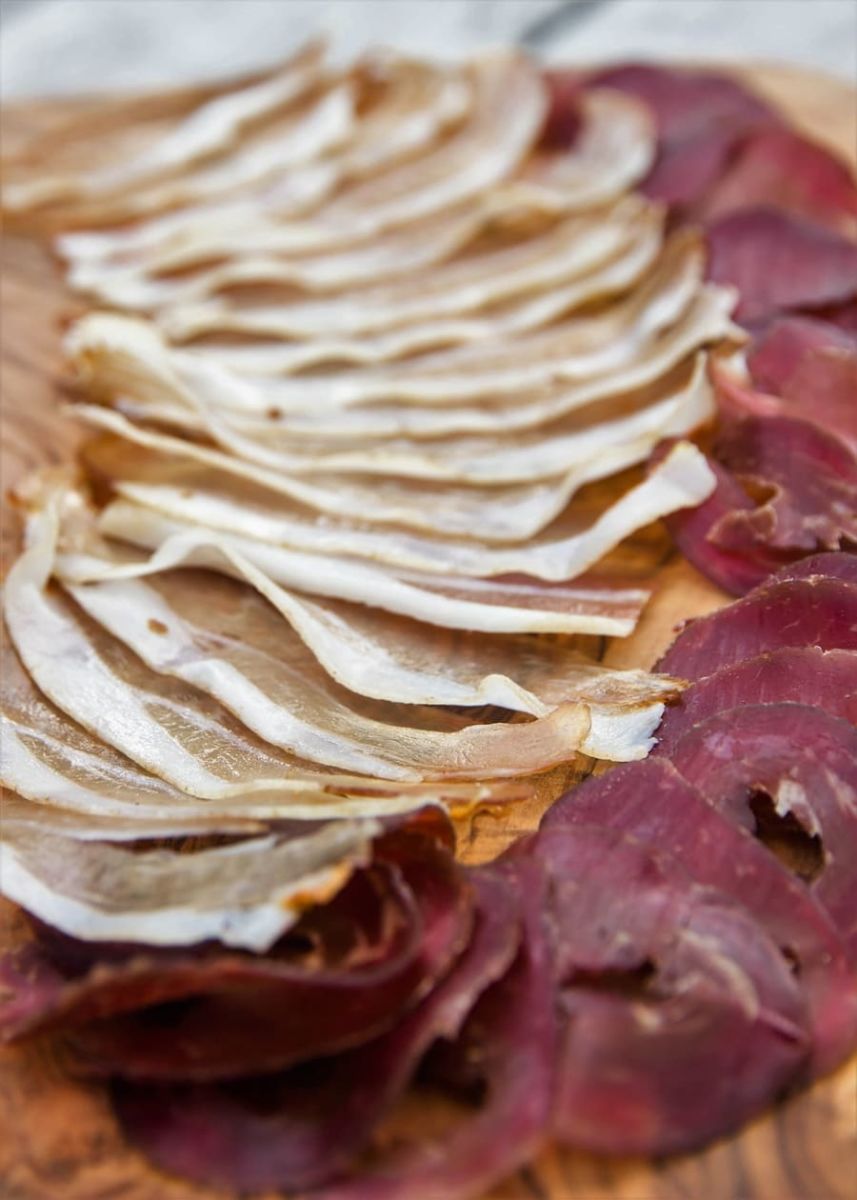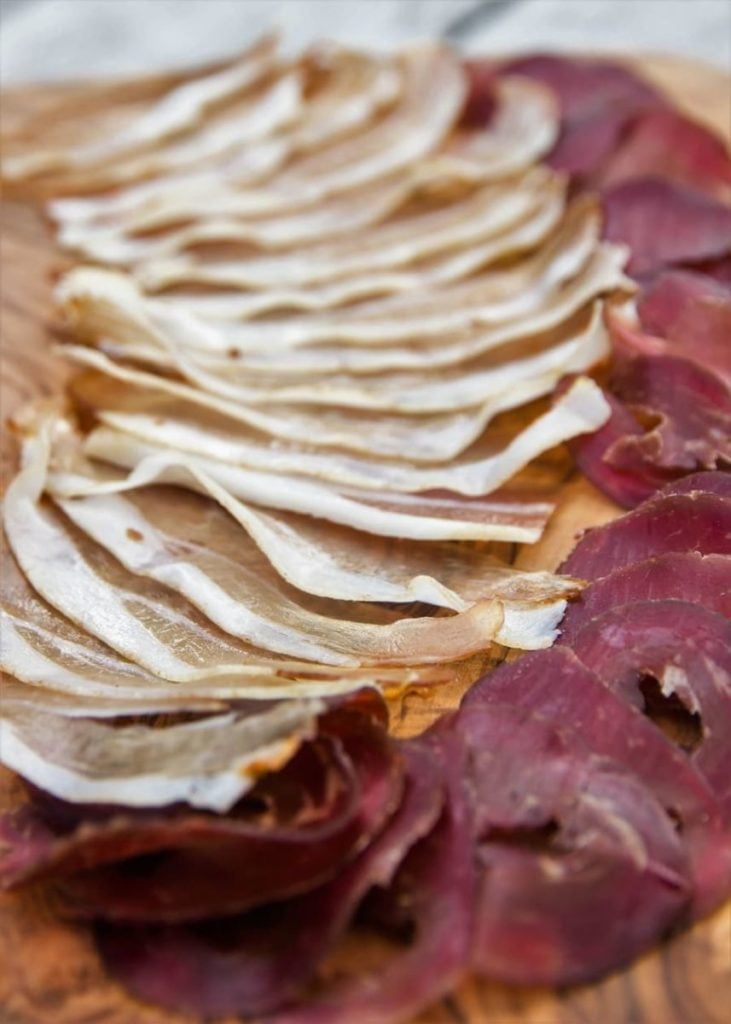 If you want something compact that might be able to fit in the cupboard rather than taking up valuable bench space. This semi-professional KWS – KitchenWare Station has a 6-inch blade.
A neat little device, as mentioned for salami-sized cuts, bacon, biltong, or other dry-cured meats
Check it out on Amazon here.
Important Factors for Thin Slicing
Sharp Flat Thin Blade
Thin blades are ideal for thin slicing, you will find some deli slicers available with serrated blades, these will not cut dry-cured meats thinly.
Also, as you will see with some of the recommendations below, these styles of blades can more easily be sharpened, some come with built-in sharpener systems also.

Precision Controls
What you see below is a Sirman Mirra 300, its maker label, produced in 1996. I own this slicer, a friend asked for a recommendation recently, and Pete bought a Sirman 300 Mirra also, in 2022. The design was practically the same, with the addition of a few safety guards behind the blade and on the feeder.
Although the Sirman slicer I have is 30 years of age, it still works very well. (Cost is 3x many slicers I've mentioned). Lastly, the precision controls still function, and I purchased this off a commercial butchery that shutdown.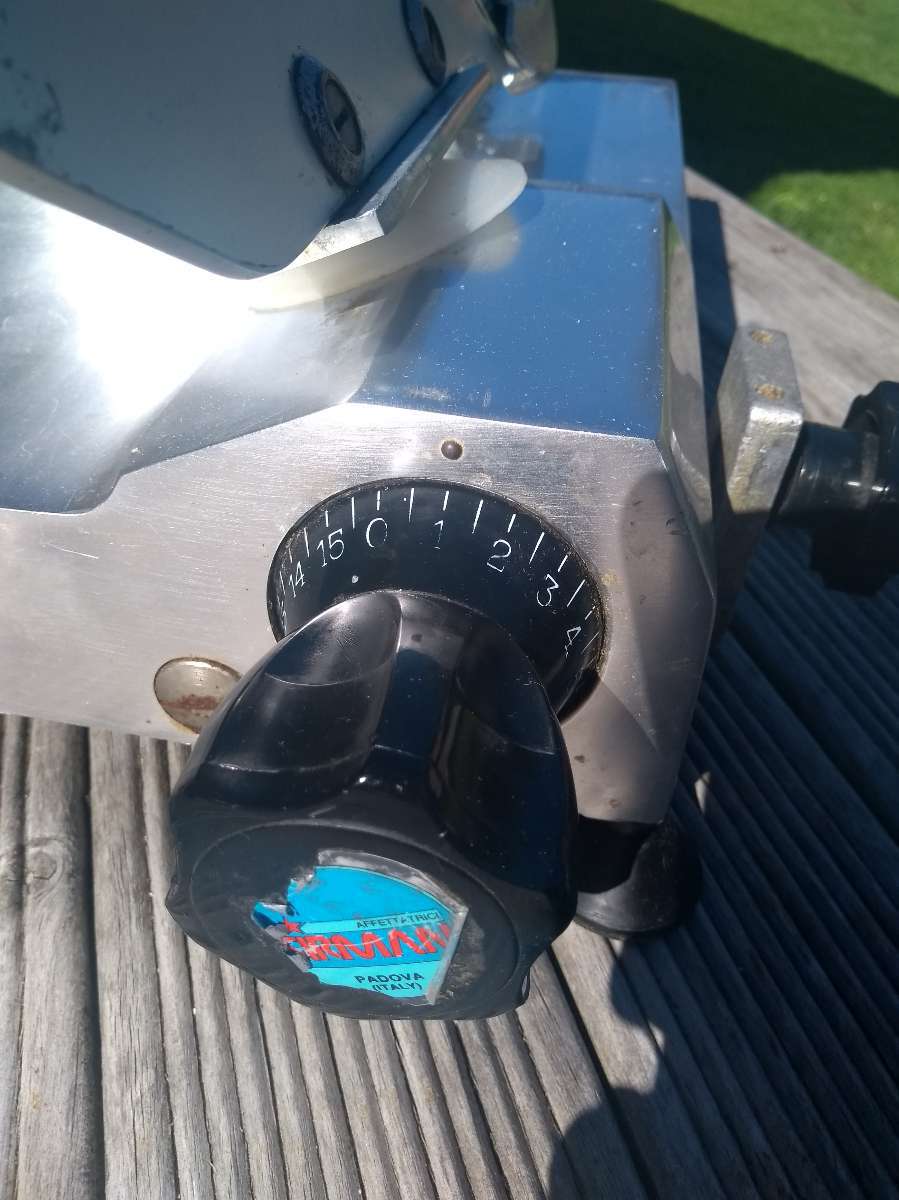 Built-in Sharpener
Many slicers in this article will have a reversible sharpening disc system at the top of the blade.
You hold down on the button for 15-30 seconds to create the burr, then release it. Hold down the opposing button to create the razor-sharp edge.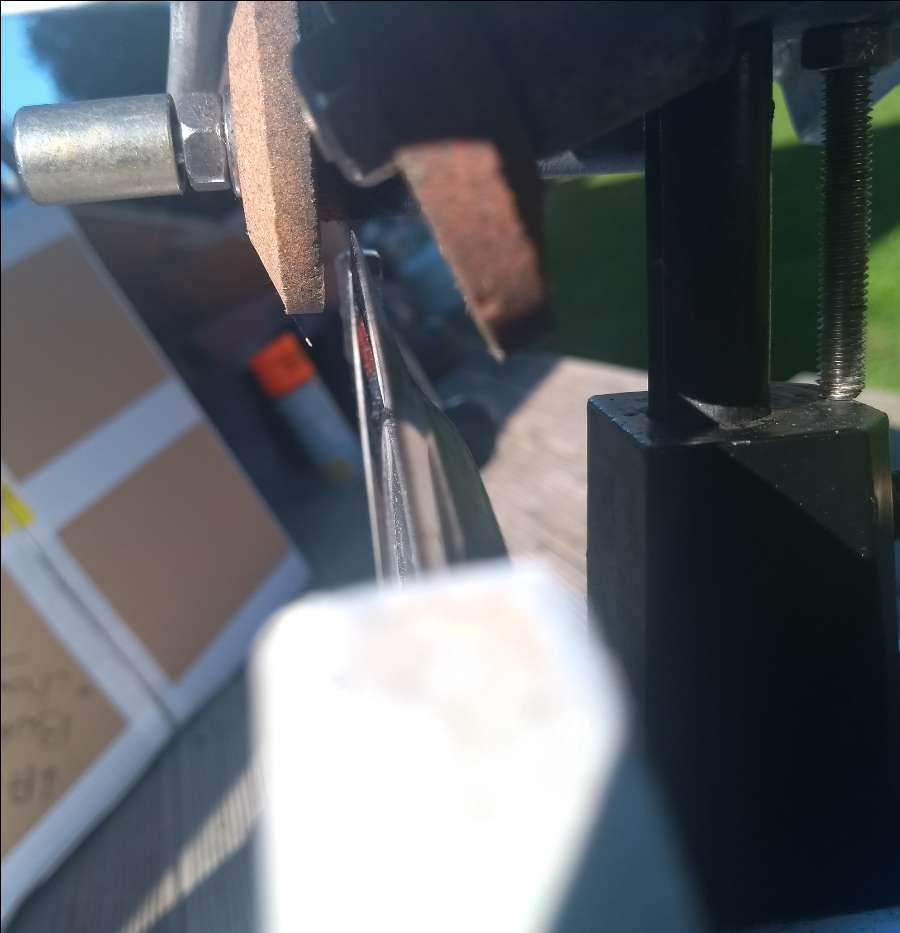 Heavy Weight for Sturdiness
Expect 20 to 30 pounds at least for a decent meat slicer for home use. The heavy base is important for stability when cutting.
Due to the gravitational force of a spinning blade, the heavy base assists in safe precise cutting
Adequate Power
The motor approximately in the 200-watt range is necessary, you will find the thicker cutting meat slicers have less wattage.
Sized to Match
When choosing a slicer be aware of 8, 10, or 12″ blades. If you plan to have larger cuts of dry-cured meats like prosciutto, 8″ blades would not suit.
Unless you are willing to section cut the whole-muscle meats before wafer-thin slicing.
Reasons Why Certain Deli Slicers Can't Cut Thin Wafer Slices
There are slicers and there are slicers, here are a few that won't cut thin.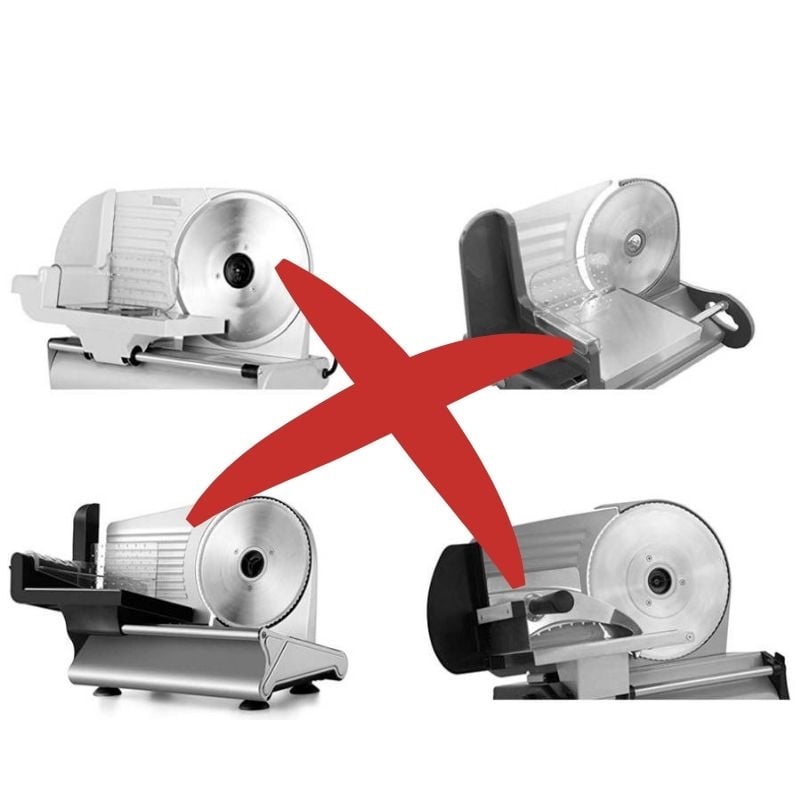 Why Certain Slicers Do Not Cut Thin:
Made out of plastic mainly
Lightweight design
Serrated Blade Don't Work for Dry Cured Meats
Motors Not Powerful Enough
Slow Spinning Blades
Blade Quality
Art and a Deli Slicer
If you want art and a practical tool, the Berkel are special, they start at $600+, check them out there.
Aesthetically appealing for some, also high precision instruments, like Sirman these slicers are designed to last decades.