Decent & accurate digital

scale

s
Spice grinder (coffee/spice grinder)
Over the years I've used a bunch of different digital scales.
More recently the Gold or Jewelry scales have been very good for small amounts of weight.
Not having accurate digital scales that can weigh to 0.x (1 decimal) or 0.xx (2 decimal) means you won't get the salt level precise or worse the pink curing salt accurately enough.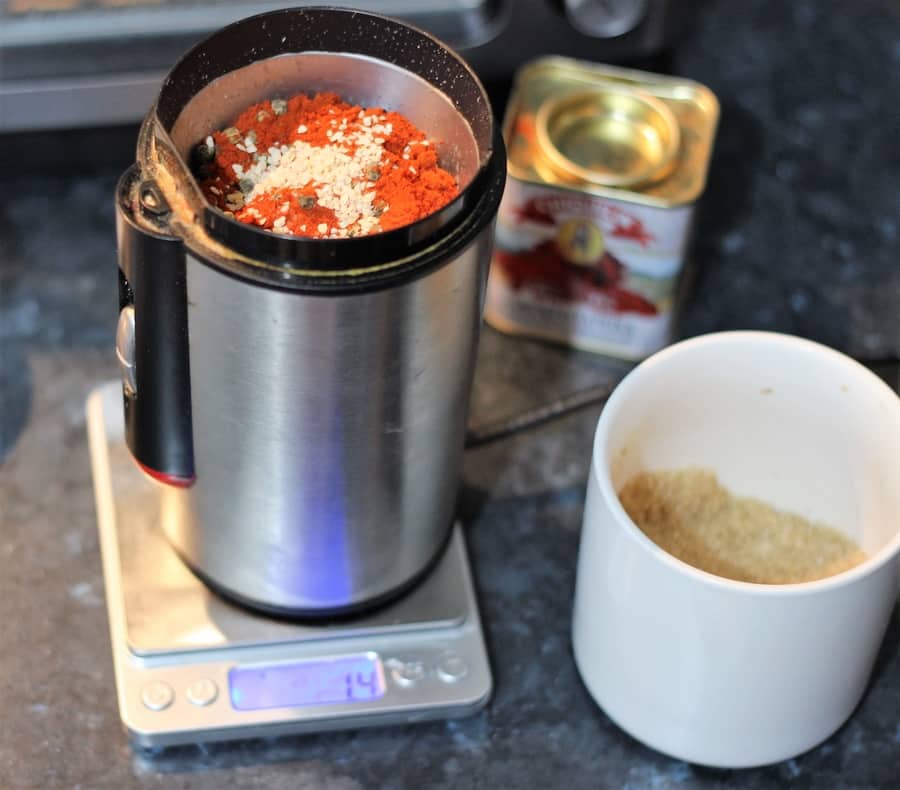 I've found every 'normal' person's kitchen scales to maybe be 1.0-2.0 gram accuracy, and it's harder to find a 1-2 accurate decimal digital scale in pretty much any appliance store or most folk's kitchens.
So below are options I use or can recommend that do the job.
For me, it made a huge difference when dry-curing meat (or many other projects in the kitchen).
Many meat-curing recipes still indicate volumes like a teaspoon rather than weight, weight leads to more accuracy and better outcomes.
The volume of salt, for instance, varies greatly depending on the brand, size, or salt structure. Kosher salt compared to fine grain sea salt can be like 50% weight difference but has the same volume on a teaspoon.
Accurate Digital Kitchen Scales
I have a rechargeable version of the Duel Powered Digital Pocket, I think it was designed for gold, and works perfect for equilibrium curing in small amounts.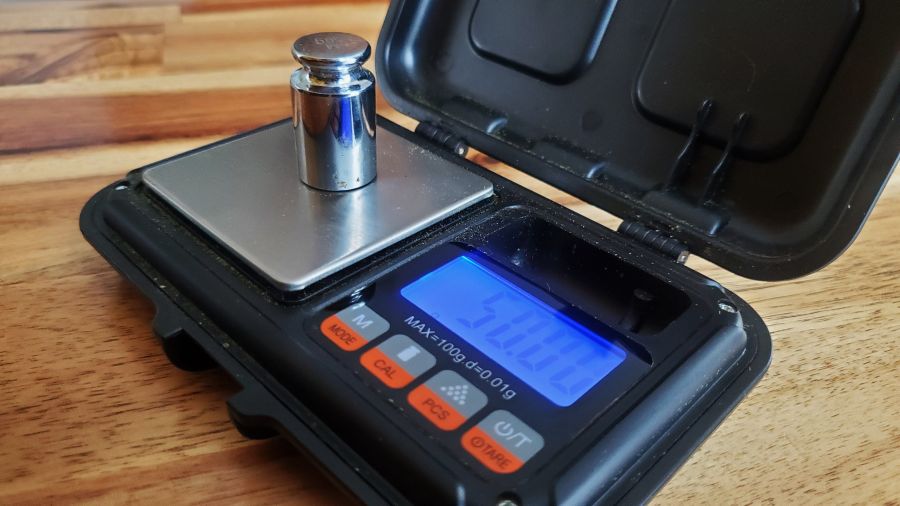 Investment Digital Scale for Equilibrium Curing
Investment to do both 10lb/5kg and 0.1 grams for equilibrium curing, won't be as useful for small amounts of pink curing salt.
The best option is to have one for larger chunks or weights that is accurate, like the above high precision.
Then have a digital pocket scale for the smaller weights.
This design has been around for years.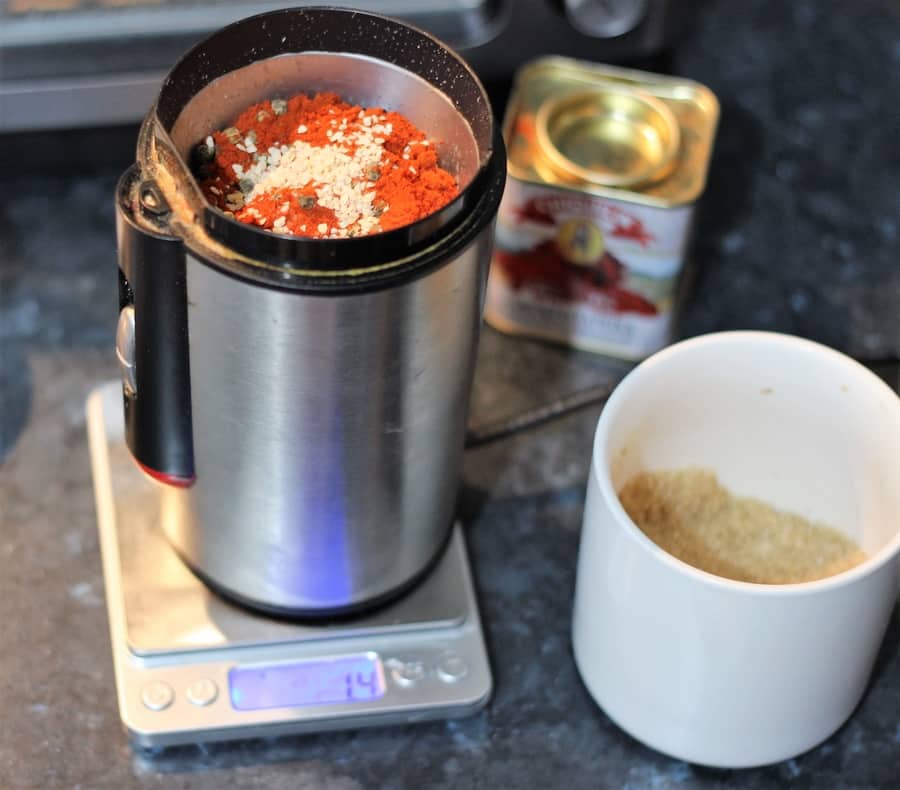 oz/grams
1 Decimal Place
counting feature, weight 1 item = count the rest!
HOLD function – useful so you don't forget the number
When I first got a scale that could do the 0.X accuracy – certainly a game-changer.
I use it for much more than meat curing, accurate weight measurement is really useful for so many cooking applications.
I measure my coffee for the mocha-pot, and find that accurate scales like this are indispensable for many aspects of kitchen cookery!
They are reasonably priced too, check them out here.
Spice Grinders
Makes the spice and salt 'finer', which means you can disperse it more easily over the meat.
I've found it essential every time I do some meat curing. And it also gets used for grinding up spices for a curry!
Any of these are the right tools for the job.
Shardor is a little more versatile, it's got 2 or 4 blade removal stainless steel cups.
It's a simple and functional design.
Dry and wet grinding which is also why I want this.
A spoon and brush makes getting into the nooks of the bowl where the spices get stuck easy to clean.
When you can just sweep out the bowl and give it a quick wipe – it's perfect for dry spice grinding.
This grinder is a top seller for further details check it out here.