Options
Use Existing Rack – Chopstick & Twine method or S hooks
Wood Rod with S Hooks
Metal L Bracket Options
Shower Curtain Style Expandable/Extendable Rods
Use Existing Rack – Chopstick & Twine method or S hooks
Using an existing metal grill style rack, you can hang S hooks or use my fancy chopstick & twine method!

S Hooks – Large (pointy and for heavy bits of meat, I use 2 of these for a whole slab of bacon or pancetta)
Shorter ones, but harder to find 304 stainless steel like above.
Wood Rod with S Hooks/Picture frame hooks
If you get the right length, you can use the shelf holders built into a fridge to sit on a length of wood or metal across. Then S hooks or another hanging system can be applied.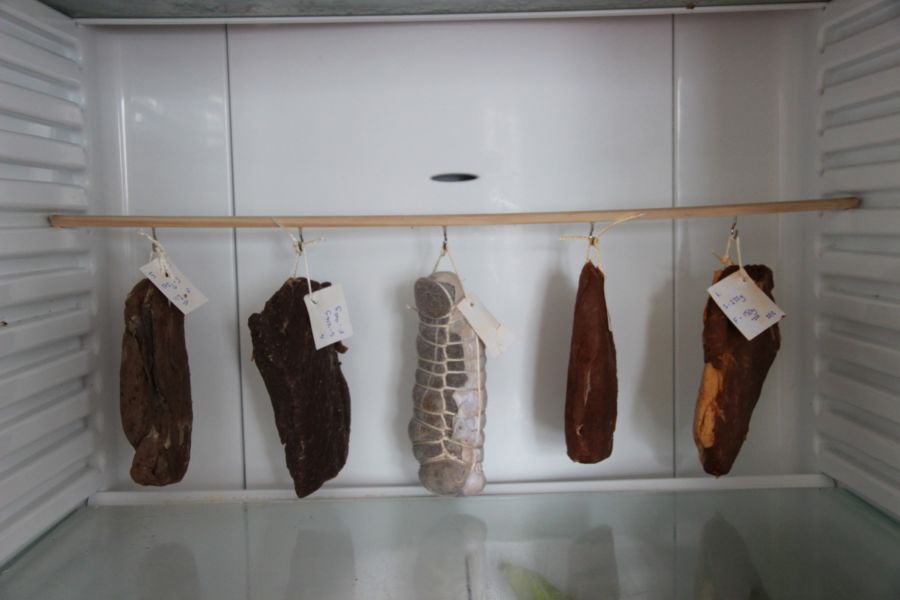 Metal L Bracket Options
If you know the layout of the fridge walls, drilling a few screws and mountain an L bracket can be used to create custom shelves.
Heaps of these out there.
Shower Curtain Style Expandable/Extendable Rods
One of the cooler ideas I came up with is using these extendable rods. You can hang quite a large amount on, depending on the rating.
50-60″ (127-152cm) is what I needed for a normal fridge.
Like this: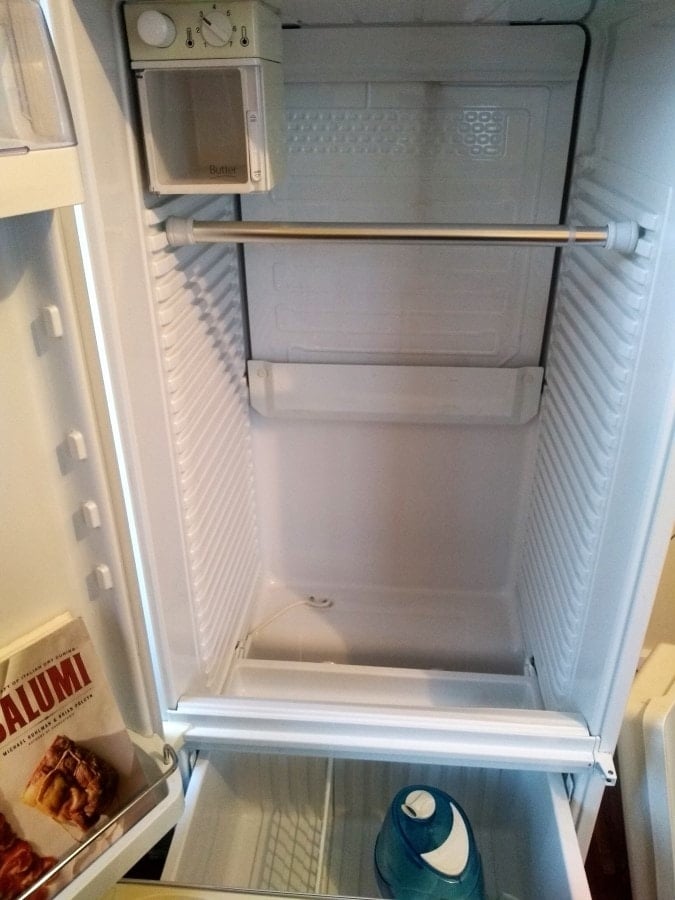 TEECK Shower Curtain Rod, 40-73 inch Adjustable Tension Spring
This one above can hold 22 pounds!
This one is cheaper, but doesn't say how much it holds
Carnation Home Fashions Adjustable 41-to-72-Inch Steel Shower Curtain Tension Rod