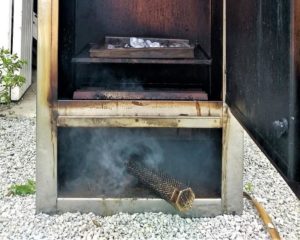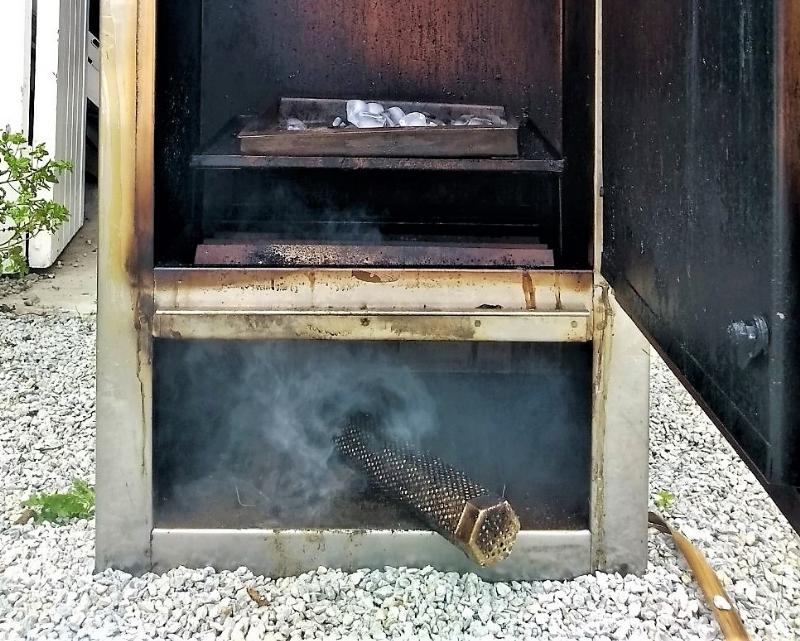 I have used this style of smoker for many things, these little devices are superb:
Cold Smoking – salami, bacon, cheese, dairy (cream!), even salt
Searing some chunky meat on the grill, adding smoke flavor to gas grilling action
Indirect Smoke on Gas Grill for low & slow smoking
Take the smoker to friends and smoke in their smokehouses or any makeshift box with some workflow, easy (for a party, easy to smoke some cheese for instance)
Easy to add extra smoker to an electric or pellet grill to give it a smoke flavored boost
Chambers you could use for a pellet tube, smoke generator or maze smoker:
Traditional smoking box
Grill barbecue
Cardboard box
Smokehouse
Wine barrel (hang stuff)
Old Fridge
So many options can be had for these!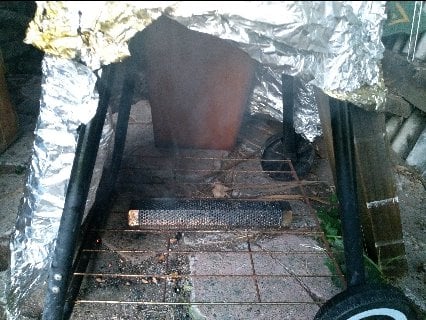 Pellet Tube Smokers
You Need a decent flame to get it going, once it starts to glow – 5-7 mins burning vertically, then you just place it in your smoke area – so easy!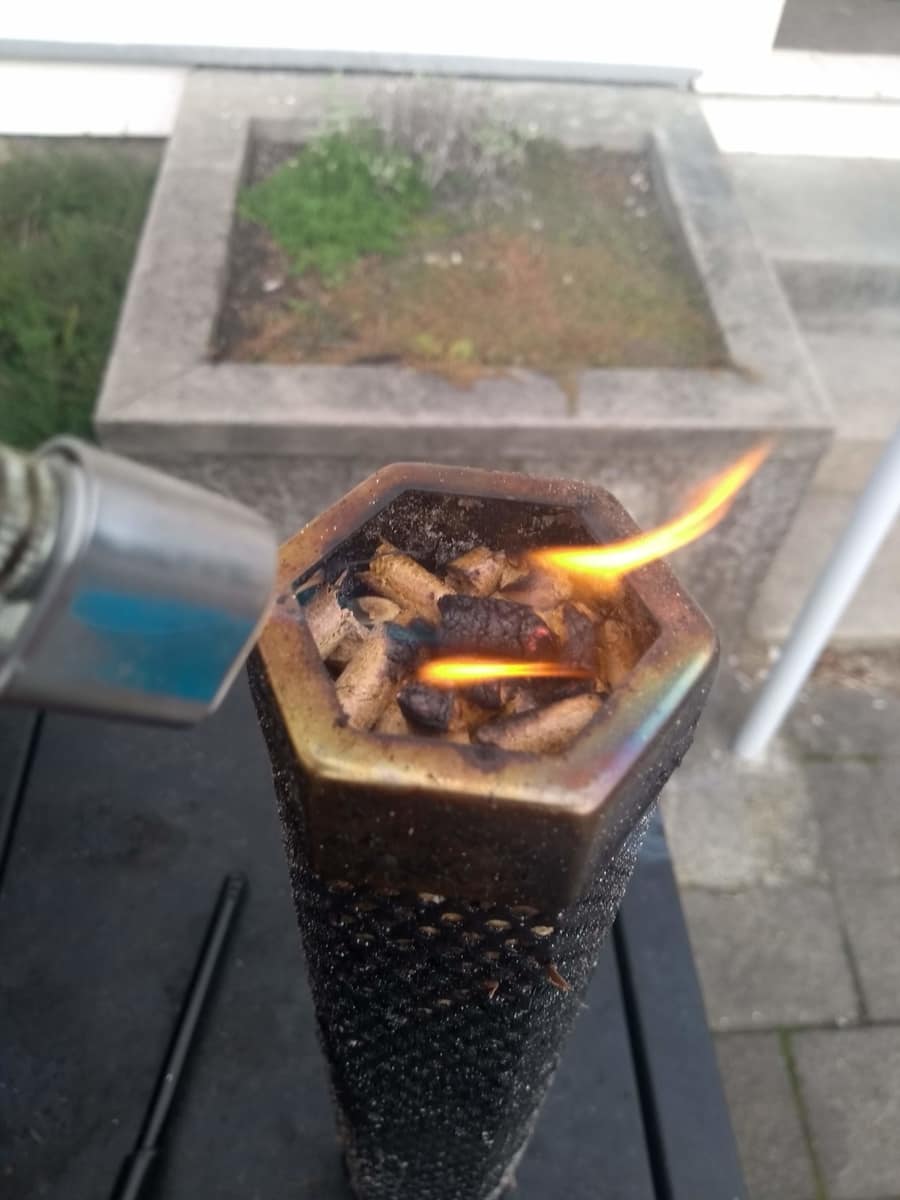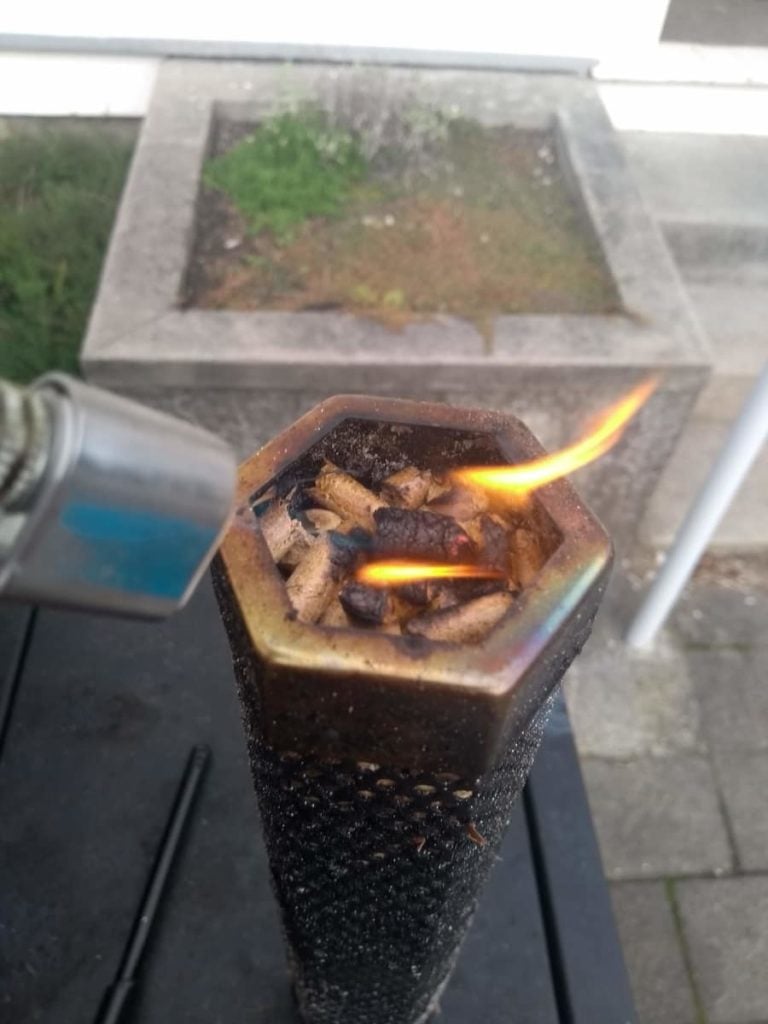 Even though it says pellet, I mix wood chips in with the pellets and it burns fine for 3-5 hours (12-inch tube)
A few times I haven't had a decent torch burner light, so I used a camp burner (got to be a bit careful using a camp cooker!) or one of the burners on the gas BBQ.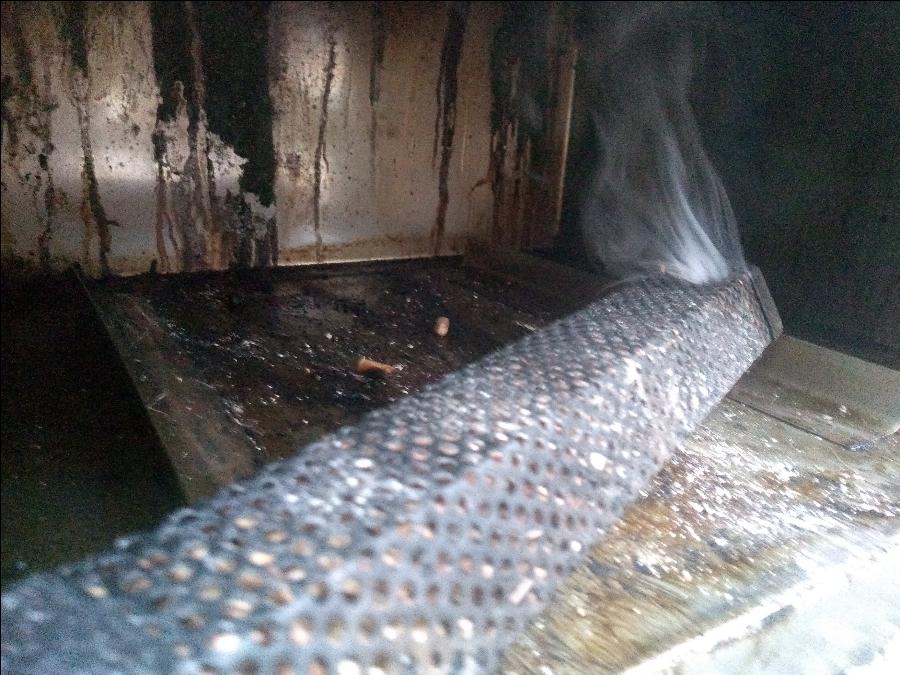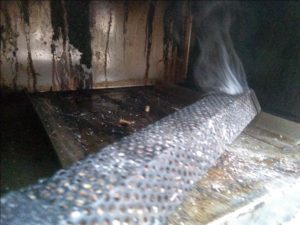 Because I will often be doing cold smoked bacon for 2 to 3, 4-5 hour sessions, I don't want too much smoke.
So if I feel there is too much smoke happening, I just offset the pellet tube to not let all the smoke go up through the smoking area.
(If you want to control the smoke more effectively for cold smoking, then a smoke generator is the way to go). Or another option is to just open the door a bit (if you have one).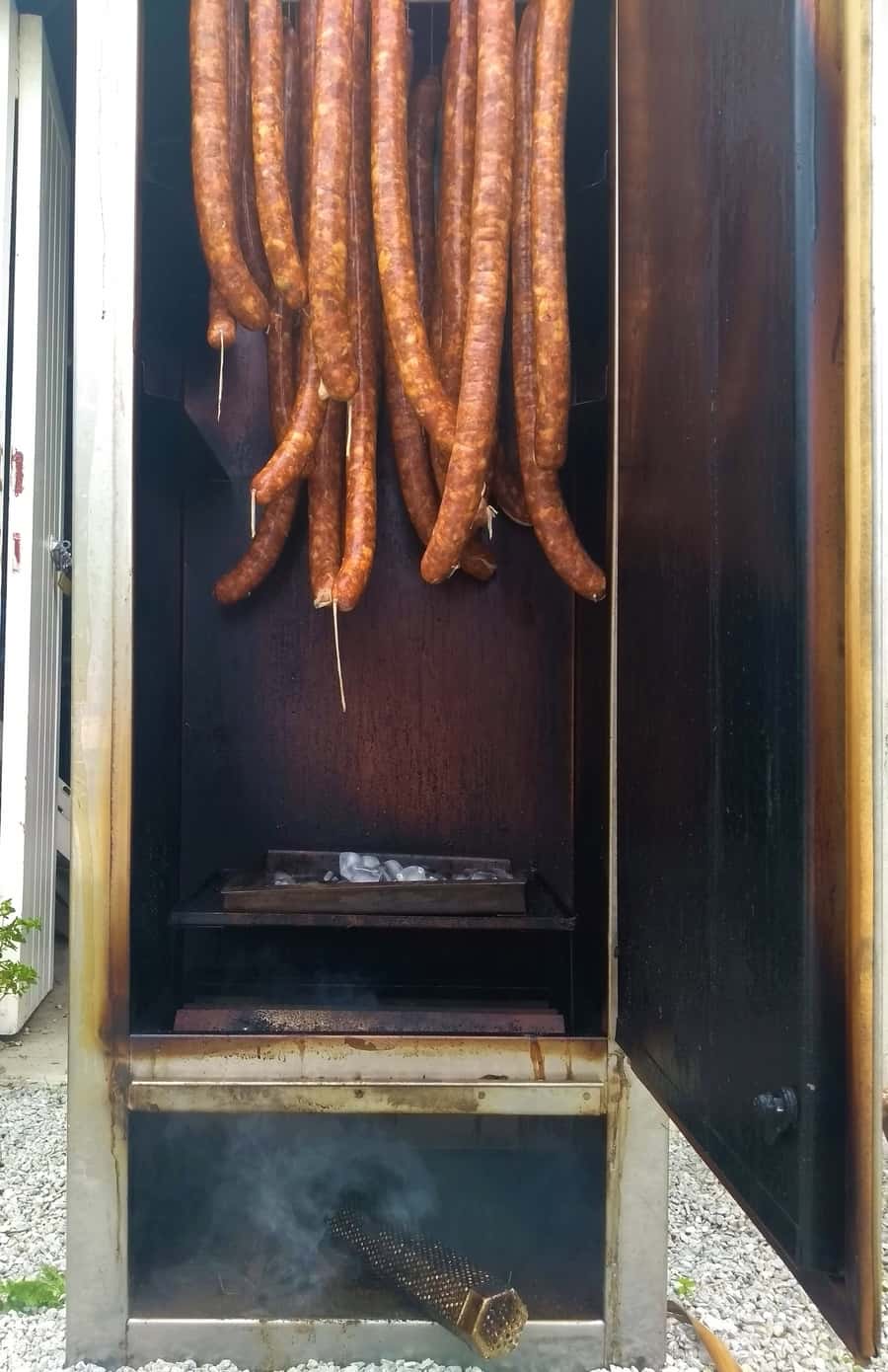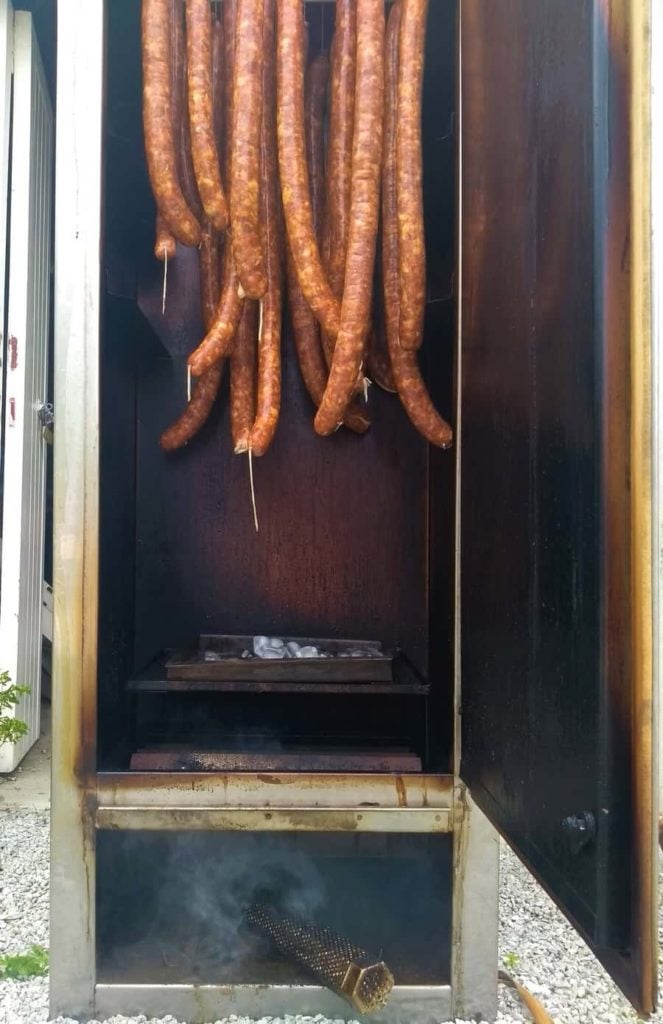 Even though the design is super simple, here are some tips I have learned.
Get one with a flat side so it sits firm and doesn't roll around
12″ length, 6" may only give 2 maybe 3 hours of smoke or less go for cheeses, dairy and vege smoking more so
I heard a perforated baffle for a motorbike exhaust can be re-engineered, all I could find locally was car baffles, which were very hard strong metal. A bit of an overkill compared to 304 stainless I think.
So here are a few links to Amazon pellet tubes worth getting. (Note I get a small commission on purchases, it doesn't cost you anything – but supports the site)
Maze Smokers (Same Same but Different)
Really cool devices also, they just burn through either pellet or sawdust. Can mix them up too.
Burns for a long time up to 8 hours
small and portable
When you get it burning nicely, another set & forget smoker
Use it on a gas grill as a supplement smoker or for indirect low & slow
You will get longer smoking sessions, so these are great for cold smoking for Central & Eastern European strong smokey cured meat or classic cold smoked dry-cured bacon.
These guys have been the standard for a long time, check out the huge amount of positive reviews for the A-MAZE-N Maze smoker here.
If you want a bit more detail on the pellet tube smoking, I wrote a bit more about them in this post below.