If you have ever had pasta salad during a summer gathering, it's hard to forget the mouth-watering combination of noodles, salami, cheese, vinaigrette.
The chunks of cured meat can make can just add another layer of savoriness.
Here are eat cured eat, it's all about the craft of salami, charcuterie, and salumi! Pasta salad, though not traditional – it's a staple for many.
For those of us trying to recreate our aunt's recipe at home, you may be wondering which salami is the best for pasta salad.
As a general rule, the best salami to add to cold dishes such as pasta salad is those with a distinct flavor that doesn't overpower the rest of the dish. Some of the most popular salami used in pasta salad are genoa, pepperoni, and Spanish chorizo.
Salami is more than a simple side dish to go with mixed cheese, crackers, and olives, especially around here.
If you're wondering which salami to add to your next pasta salad, look no further. Below we will tell you about the best salami for pasta salad and why it works.
What is Pasta Salad?
Pasta salad is a chilled dish that usually consists of pasta, cheese, veggies, and salami tossed together in a vinegar-based dressing. While you will typically see pasta salad eaten in the summertime, it can be served year-round and works great as an appetizer, side dish, or main course.
The flavors found in pasta salad can vary by region and the ingredients chosen to be included, making each dish different from the last.
For example, Spanish chorizo works well in pasta salads that include ingredients like olives, piquillo peppers, and pickled onions, while genoa is more popular in salads heavy with fresh vegetables and cheese.
Why Does Salami Work in Pasta Salad?
This might be a bold statement, but salami is truly the greatest of all cured meats. Apart from Parma Prosciutto, Iberian Jamon, Speck and a few others.
Salami is either a salted, fermented, or dried sausage. Or comes as a cooked/smoked version. The first type is dry-cured, and Artisan styles take several months to make generally. Since you have to cure then dry the meat to reach a certain weight loss.
Commercially made, what I would consider sub-standard salami – uses a lot of acidity to repel unwanted bacteria and can be produced in a few days. Sadly, this has taken over most Western supermarkets, and is called 'salami'. Yes, I am a purist.
Traditional Artisan salami can typically be the shining start of the charcuterie board, with its deep savory flavors and spices, and there are so many different types to choose from.
On top of that, the flavors and textures that salami brings to a dish typically pair well with a variety of ingredients.
This is what makes salami perfect for dishes like pasta salad, sandwiches, and even pizza!
On its own, salami can really pack a punch.
However, when paired with other ingredients, it not only enhances the flavor of the dish with its own spices but brings out the subtle notes of other ingredients as well.
Which Salami to Use in Pasta Salad
Salami comes in a wide variety of preparation techniques and recipes.
The ingredients, how the meat is chopped, and how it is processed made are the three key components that distinguish different varieties of salami.
Though usually pork, some varieties may include beef, venison, chicken, or other meats. The meat is combined with fat before being seasoned with herbs and spices such as salt, garlic, or smoked.
With a countless number of salami recipes around the globe, each one offers its own unique tastes. Below are four of the most popular salami used in pasta salad.
Genoa Salami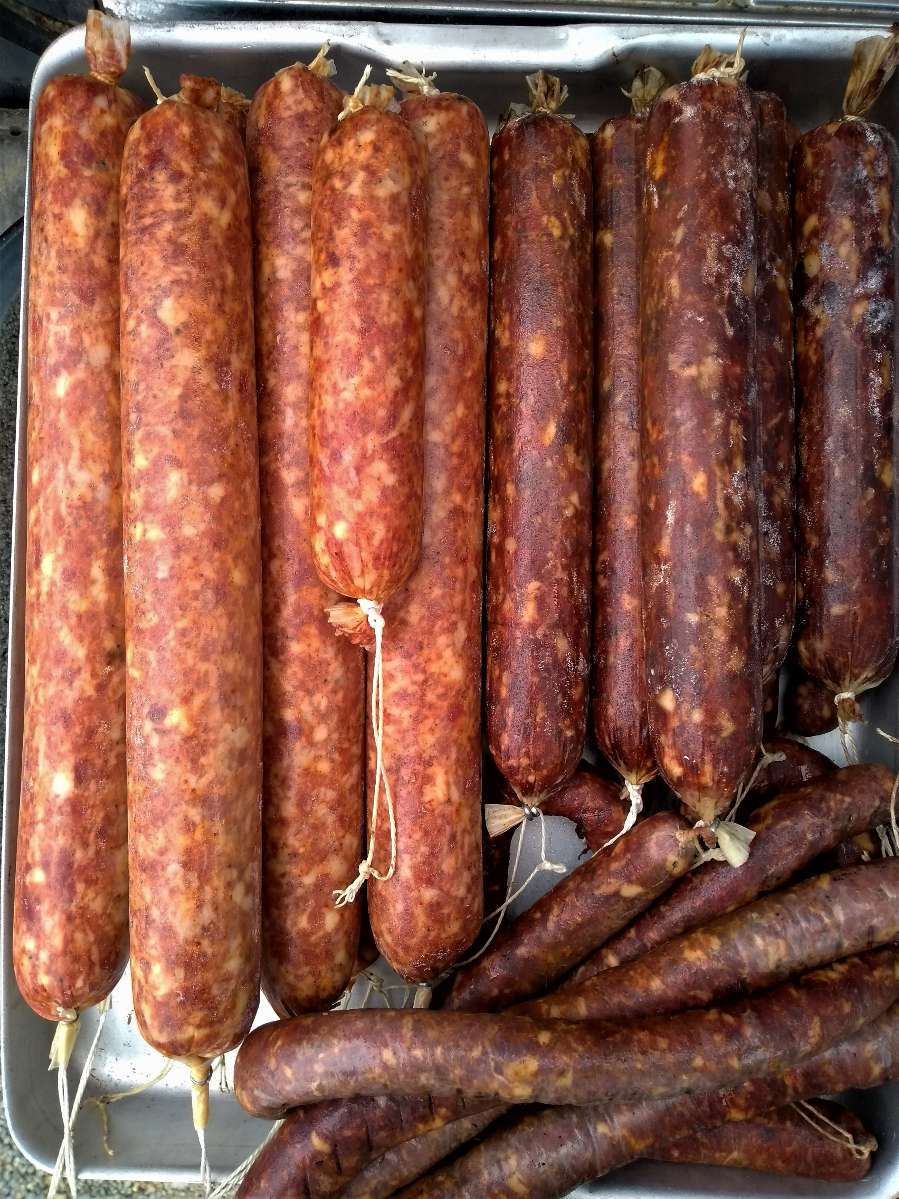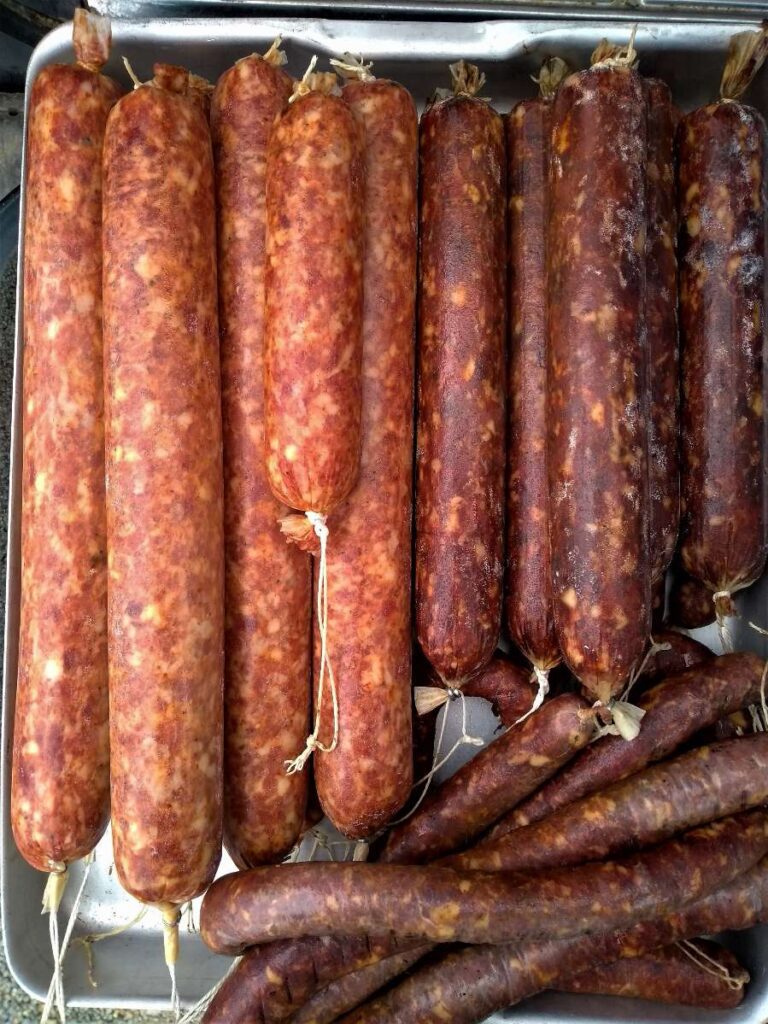 Genoa salami is a medium grind, garlic-heavy salami that can be bought in most supermarkets. It's ideal for incorporating into everyday meals since it's often heavier in fat than other salamis and has a smooth, rich taste and clean finish. Genoa is ideal for pasta salads with mild cheeses such as provolone, fresh bell peppers, and a simple vinaigrette dressing.
Pepperoni
Pepperoni stands out for its signature smoky and sweet flavor. A popular American pizza topping, pepperoni pairs well with any cheese and a variety of ingredients. Try this one in a pasta salad with black olives, fresh red onion, and tortellini pasta.
Tuscan Finocchiona
If you are craving the taste of antipasti, try finocchiona.
The spice combination of finocchiona salami is robust, with roasted fennel seeds and black pepper, adding an herby element to the sausage. It goes great with cherry tomatoes, aged cheddar, chickpeas, and artichoke hearts.
Spanish Chorizo
Chorizo is a Spanish dry salami smoked with paprika, fresh garlic, herbs, and spices.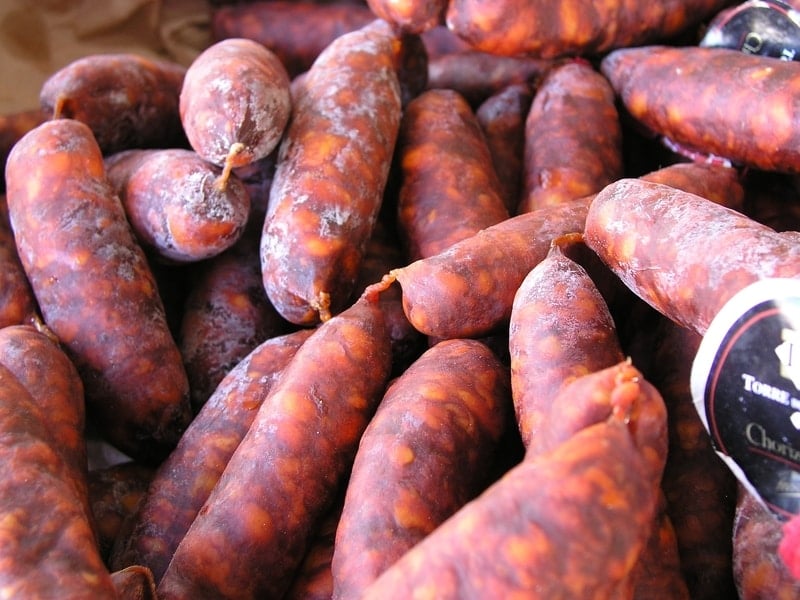 This spicy salami is produced with finely ground pork and beef, making it an excellent substitute for pepperoni.
It goes nicely with pickled food such as piquillo pepper and red onions and is tossed with a sherry vinegar dressing.
Final Thoughts
These are just a few of the ways salami can be used in pasta salad, but really, the list is endless. Enhance your Italian pasta salad with genoa or add a Spanish twist with spicy chorizo. Regardless, salami is as versatile as bacon, and you won't be disappointed!
Sources:
My thoughts (Tom) plus:
https://www.seriouseats.com/spanish-pasta-salad-chorizo-piquillo-peppers-recipe
https://www.tasteatlas.com/finocchiona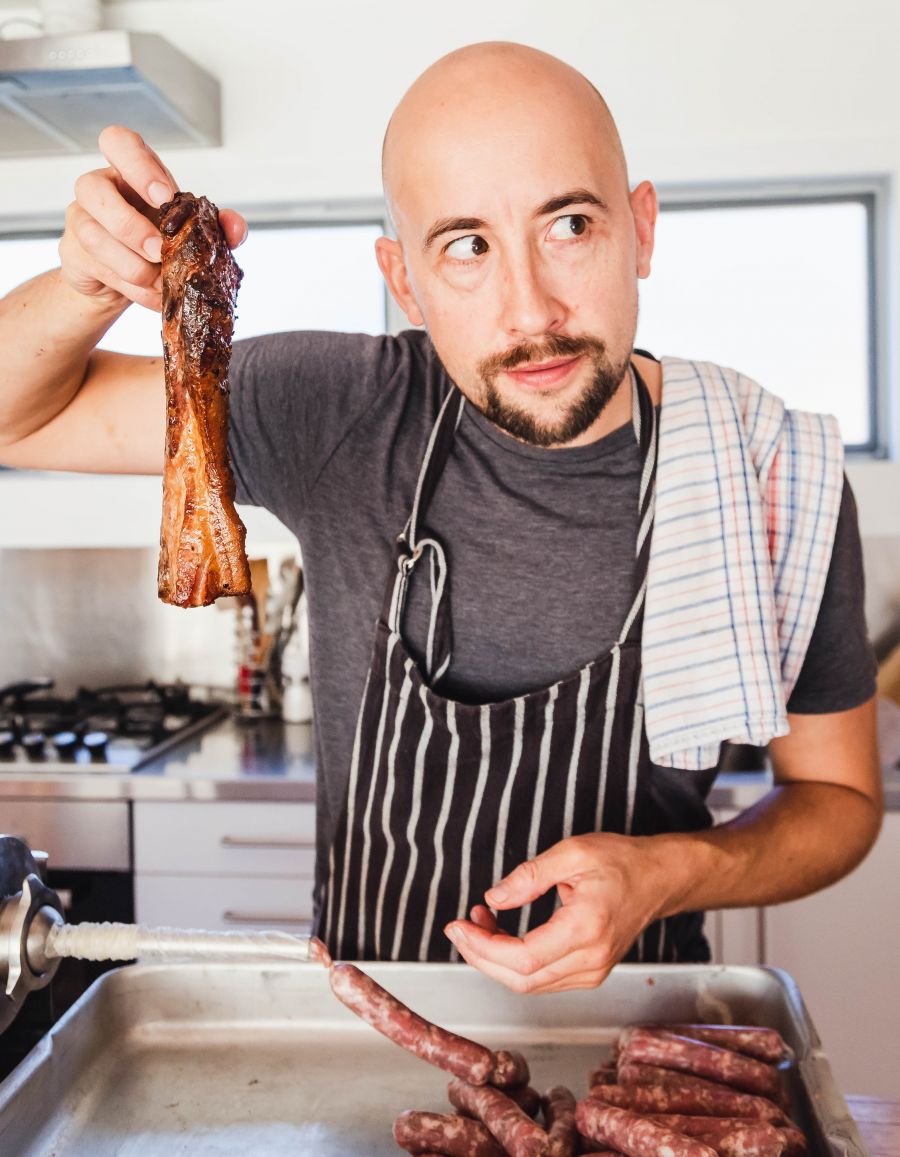 Thanks for dropping by, I've been passionate about meat curing for decades.
I Hunt, Fish, Forage, Buy, Butcher (Wannabe Norcini), Make, Savor (I'm not a Saviour), and love curing and smoking meat.
Learning and consuming in a circular fashion, I am always interested in what is happening around the curing and smoking world
Seeking the passionate behind the passion.